---
Memories of Washington
Bridge Collection - Articles
---
Local Bridges
( Select a Bridge Article below the Map )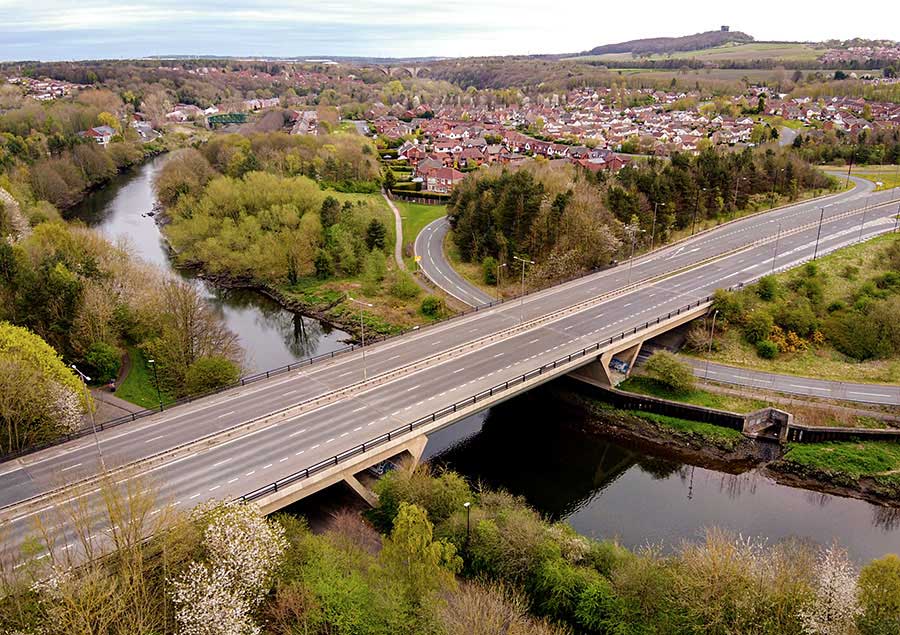 CHARTERSHAUGH BRIDGE - FATFIELD BRIDGE - VICTORIA VIADUCT - PENSHAW MONUMENT
[ Picture shared under Creative Commons Licence - 12 April 2020. Thanks to Photographer, Martin Le Roy. ]

FATFIELD BRIDGE and VICTORIA VIADUCT
( Map: 1921 )
Future Chartershaugh Bridge: off-picture, bottom. - Future Coxgreen Bridge: off-picture, top.
---
Click a Bridge Photo to Access Article
To Return to 'This Page' from one of the above Articles, Click 'MORE BRIDGES'.
---
Local Bridges - River Wear & Former Railways
( OS Map: One Inch 7th Series, 1955-61 )
VG: Vigo Lane Bridge - L: Lambton Bridge - CN: Chester New Bridge - LB: Lamb Bridge - NB: New Bridge
CH: Chartershaugh Bridge - F: Fatfield Bridge - PS: Penshaw Station Bridge - VV: Victoria Viaduct
CG: Coxgreen Footbridge - WS: Washington Station Bridges - MA: The Marble Arch
The next bridge downstream from Coxgreen Footbridge is the South Hylton A19 Road Bridge.