---
Memories of Washington
Lamb Bridge
---
The Lamb Bridge
River Wear - Lambton Estate - Lambton Castle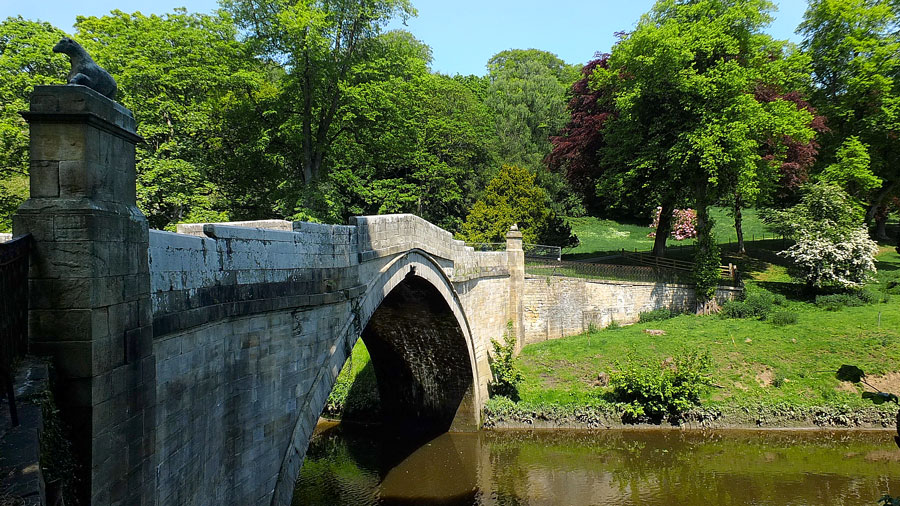 LAMB BRIDGE - DISTORTED!
See Notice Transcript and Old B&W Picture below.
[ Photographer: Keith Cockerill - 1st June 2021 ]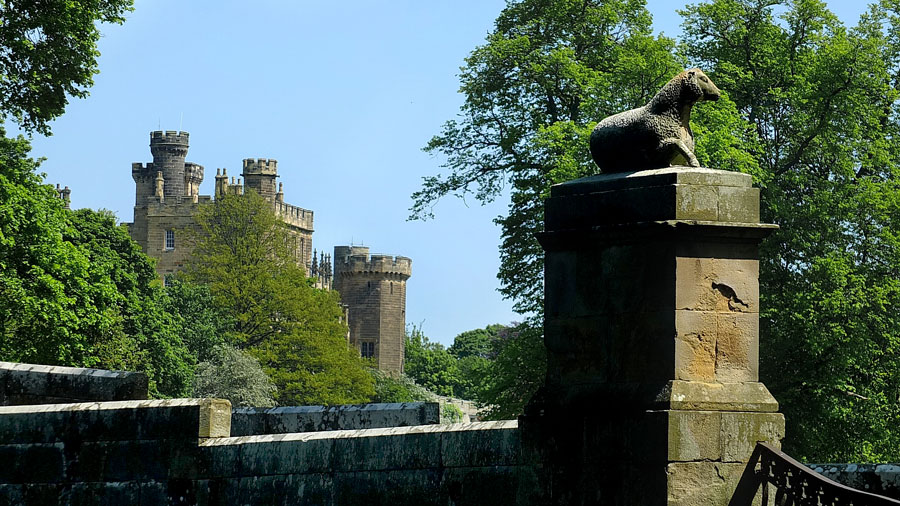 LAMBTON CASTLE from LAMB BRIDGE
[ Photographer: Keith Cockerill - 1st June 2021 ]

LAMBTON CASTLE
[ Photographer: Keith Cockerill - 1st June 2021 ]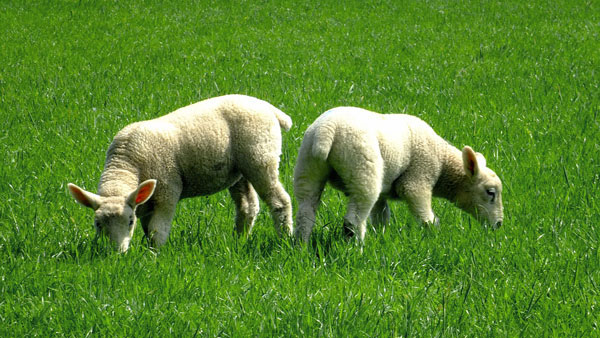 LAMBTON LAMBS
[ Photographer: Keith Cockerill - 1st June 2021 ]
The Lamb Bridge is one of the most historic components of the Estate and its surrounding landscape.
In the 17th Century the three Estates of Lambton, Harraton and Biddickwere unified under the ownership of the Lambton Family.
In 1797 Lambton Hall was demolished and Harraton Hall was extensively remodelled to create Lambton Castle. The associated construction of Lamb Bridge symbolised the unification of Lambton on the South Bank and Harraton on the North.
Inward movement on both river banks has compressed and distorted the bridge to create the almost gothic style arch seen today.
The bridge has been monitored for several decades and is closed for safety reasons.
As a matter of high priority, an engineering solution is currently being explored with a view to stabilising the structure with the aim of reopening The Lamb Bridge once again.
INFORMATION ON NOTICE BOARD AT LAMB BRIDGE
[ From Photograph taken by Keith Cockerill - 1st June 2021 ]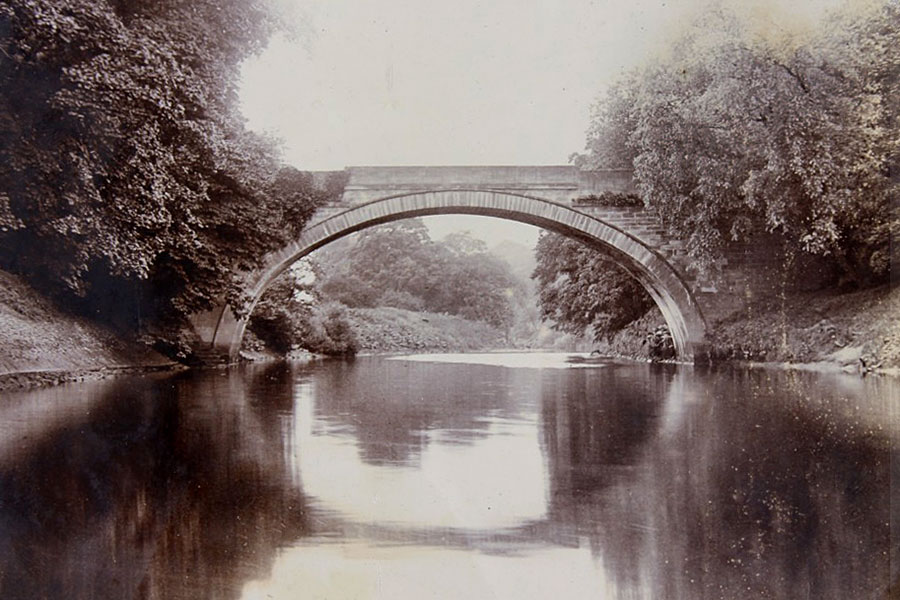 LAMB BRIDGE BEFORE DISTORTION
[ Thanks to www.lambtonpark.com for displaying this delightful old photograph. ]
• • ◊ • •
LAMBTON PARK OPEN TO THE PUBLIC!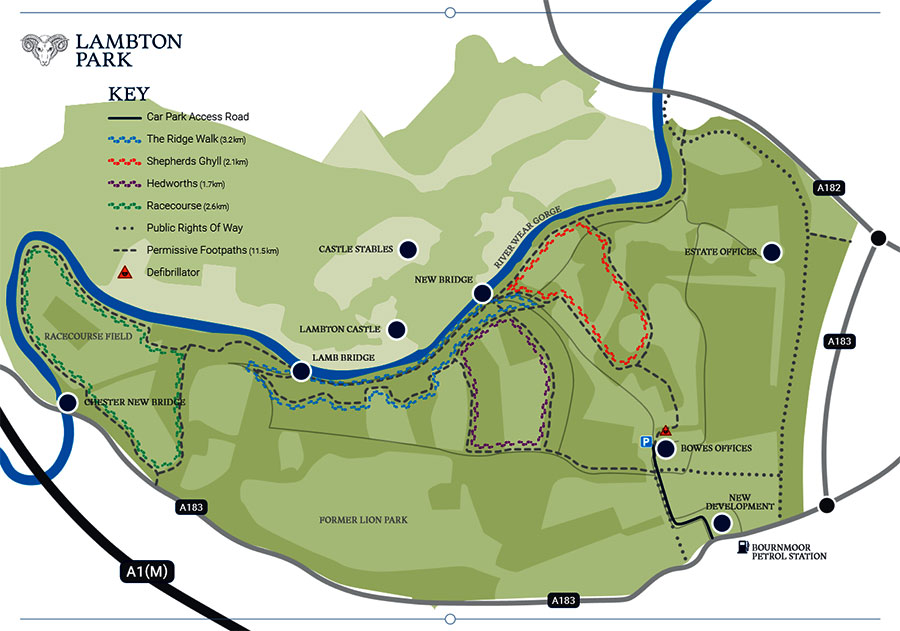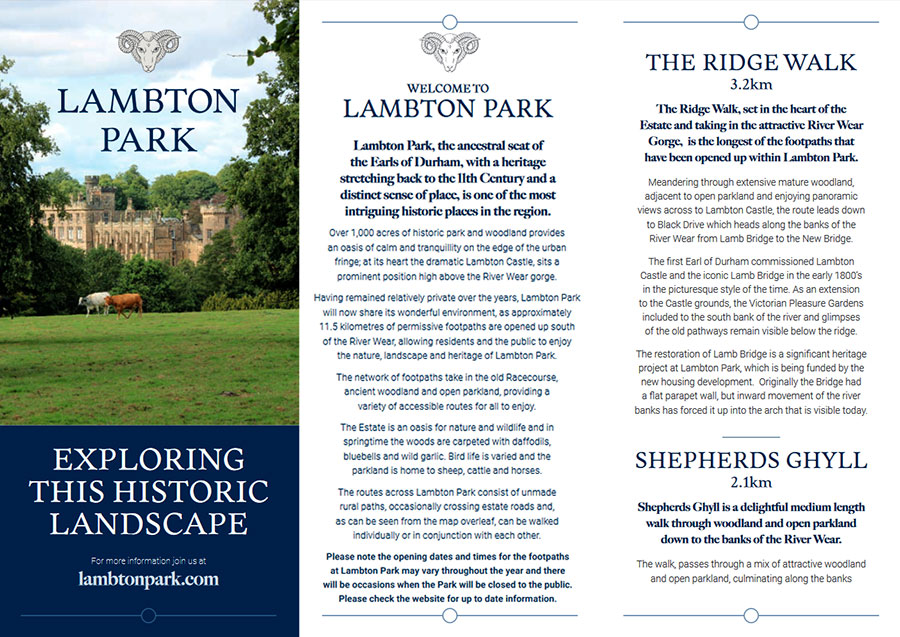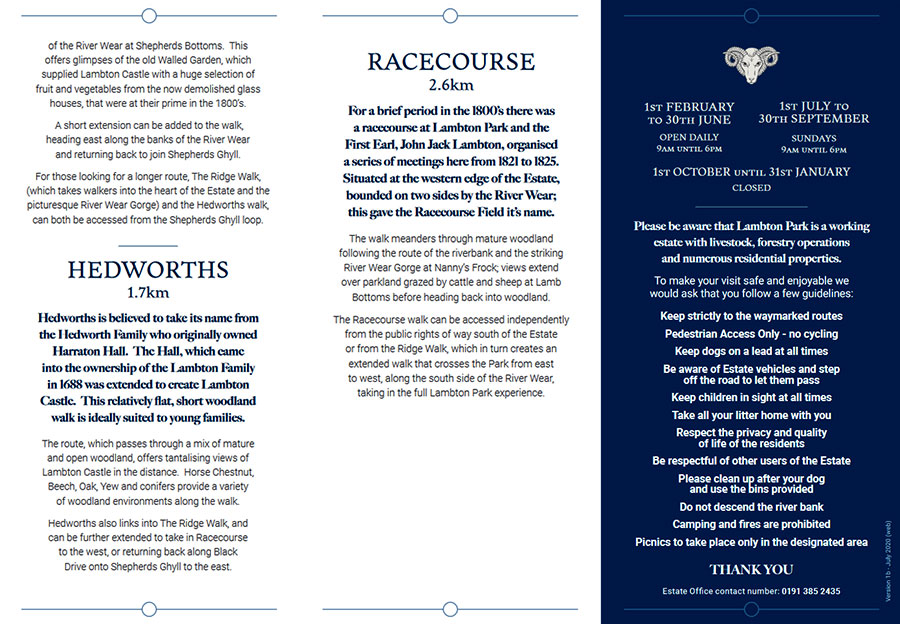 [ Thanks to Christine Scott and Keith Cockerill for passing on this Information Leaflet. ]
Check Lambton Park Website before planning your visit.
[ www.lambtonpark.com ]