---
Memories of Washington
Coxgreen Footbridge Bridge
---
Coxgreen Footbridge

COXGREEN FOOTBRIDGE - THE FERRYMAN'S HOUSE
Washington Staithes side of River Wear
[ Photographer: J.G. 3rd September 2017 ]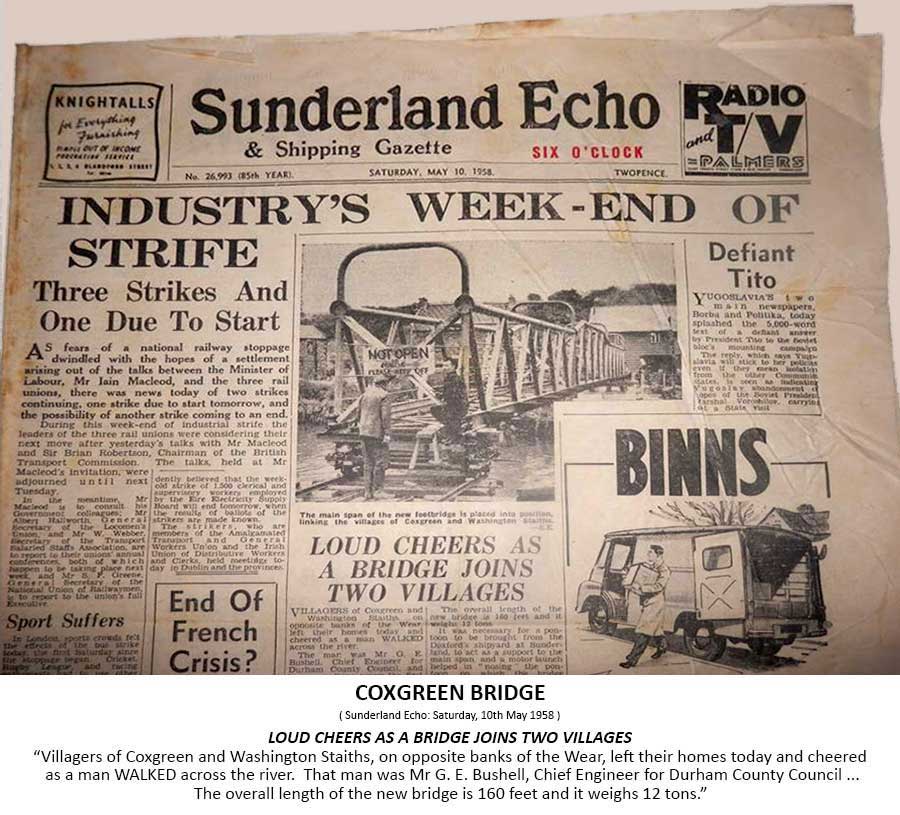 Sunderland Echo Press Cutting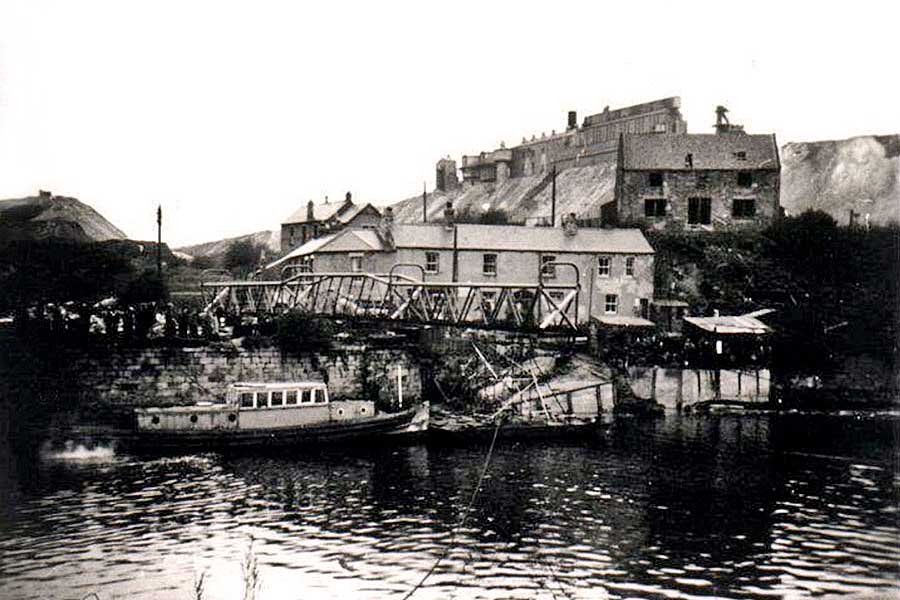 COXGREEN FOOTBRIDGE DURING CONSTRUCTION - 1958
Note the Sightseers.

Coxgreen Footbridge nearing completion. Is that a rather subdued Ferryboat Man sitting at the bottom of the Boat Ramp?
Up the Bank (centre-picture) to Washington Station, via Wilden Terrace and Footbridge over the Railway Tracks.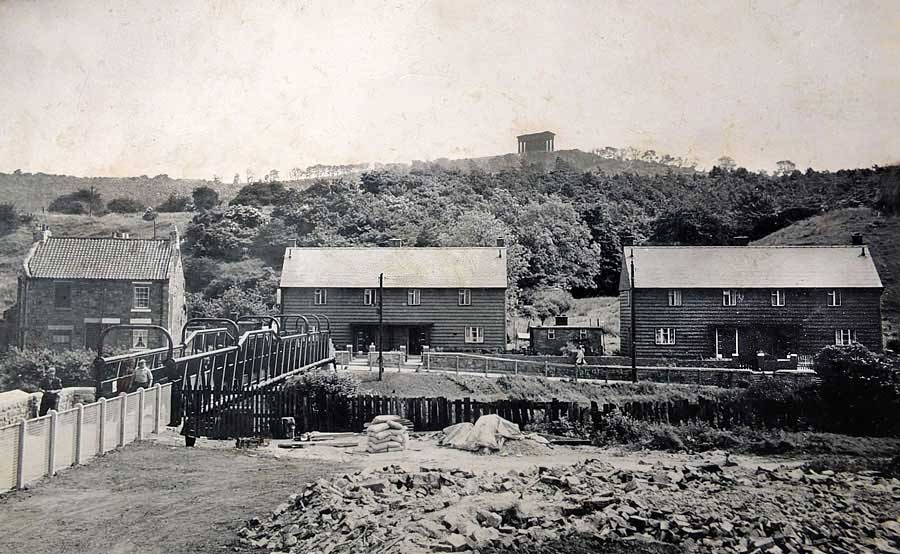 THE RECENTLY COMPLETED COXGREEN FOOTBRIDGE
Looking south, towards Penshaw Monument.

L/R: Valerie Cook, Ann Thompson & Ann's baby sister, Janice. Victoria Viaduct is upstream to the left.
Blast Row is above the bridge and the Chemical Works spoil heap is above the white houses.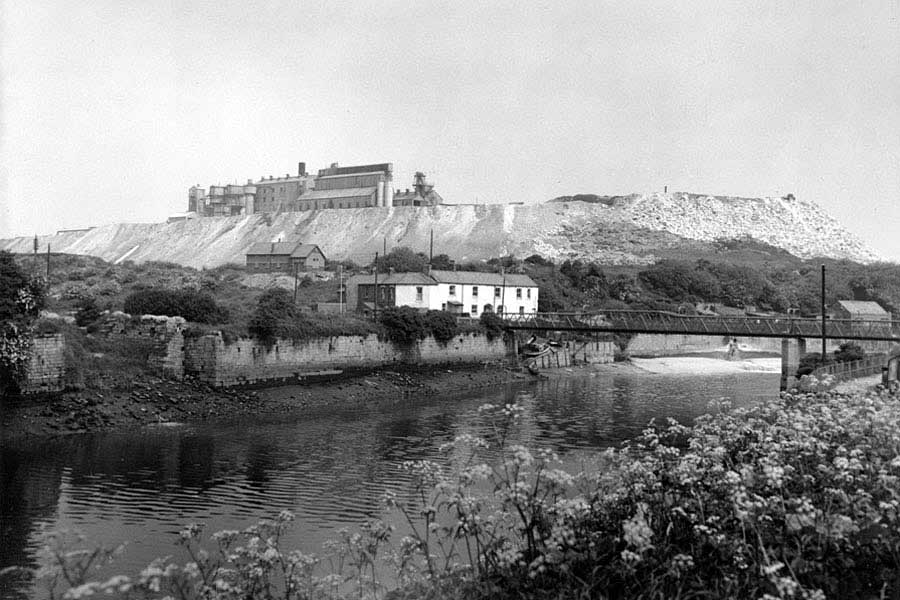 Coxgreen Footbridge - The Ferryman's House - Washington Chemical Works
Looking downstream from the south bank of the River Wear.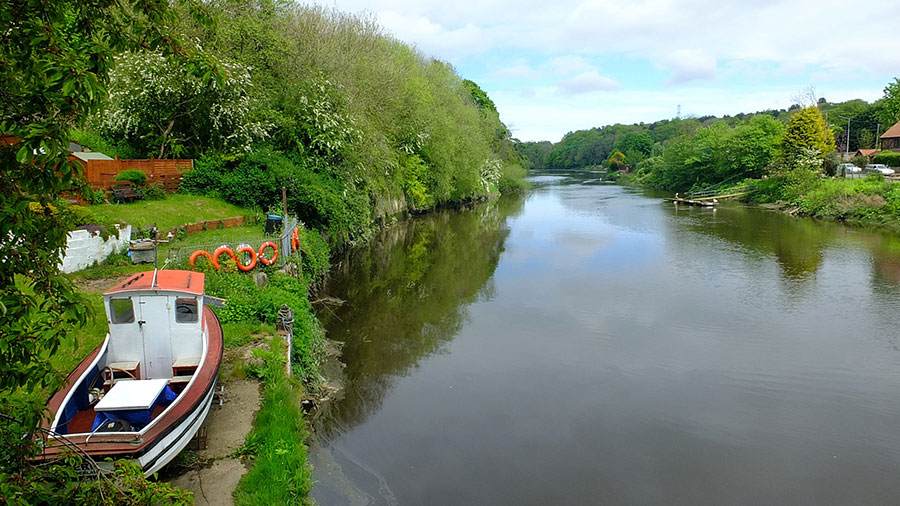 VIEW FROM FOOTBRIDGE
Looking downstream towards South Hylton (A19) Road Bridge.
[ Photographer: Keith Cockerill, 26th May 2021 ]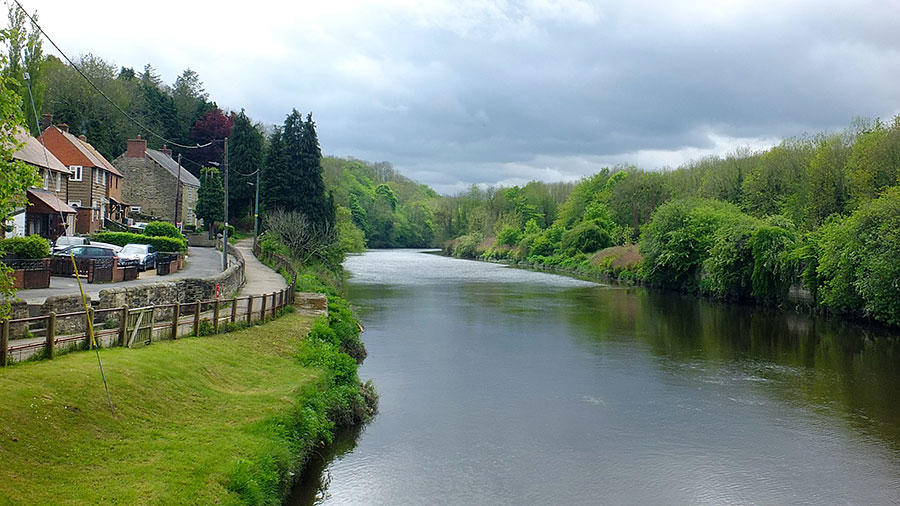 VIEW FROM FOOTBRIDGE
Looking upstream towards Victoria Viaduct (Leamside Line) Railway Bridge.
[ Photographer: Keith Cockerill, 26th May 2021 ]