---
Memories of Washington
Marble Arch Railway Bridge
---
Marble Arch
On the Leamside Line between Usworth and Washington Stations
[ Sorry, I don't have an old photograph of the Arch itself. ]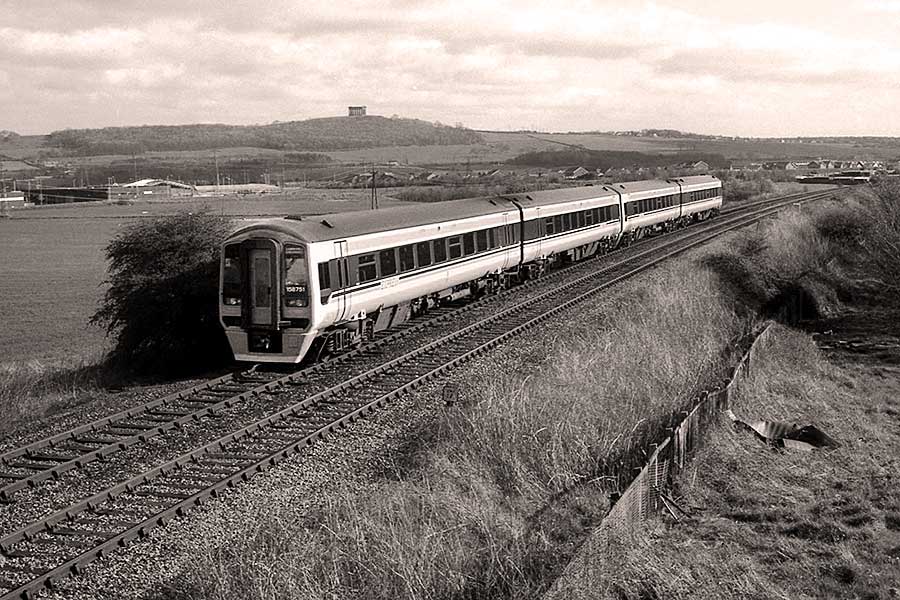 THEN
Having passed through Usworth Station (left) this Diesel Multiple Unit is heading towards Washington Station (right).
Note the relative positions of Penshaw Monument, the tiny white Cox Green Station, and the Train.
Conclusion: This Train is passing Barmston Village in the vicinity of Marble Arch.
[ View from Sunderland Highway embankment. Photographer & Date: unknown ]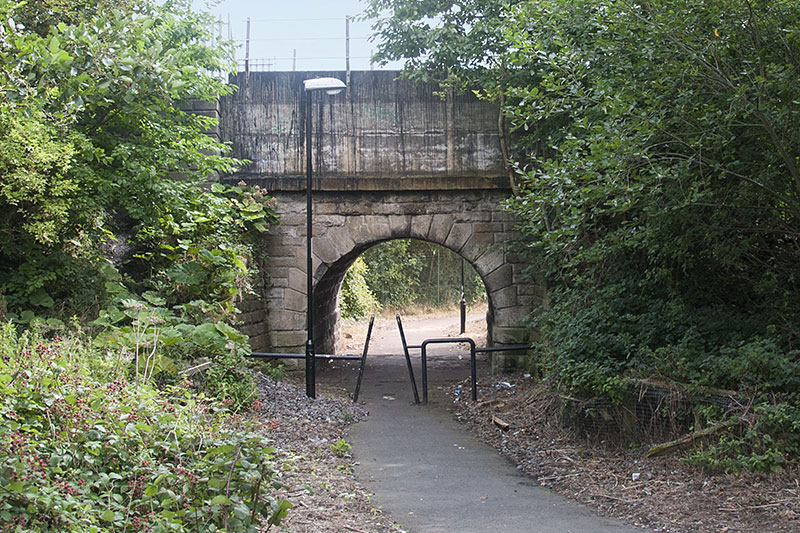 NOW
Marble Arch - The Approach from Glebe Crescent via Barmston Village
[ Photo: J.G. 17th Aug 2018 ]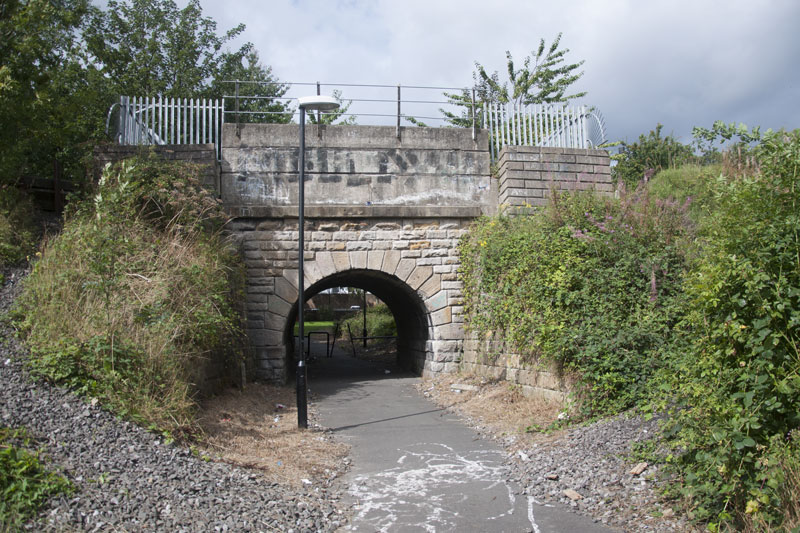 NOW
Marble Arch - The Approach from Middle Barmston Farm via Pattinson Industrial Estate (North)
[ Photo: J.G. 17th Aug 2018 ]

NOW
Marble Arch - The Approach from Usworth Station
[ Photo: J.G. 17th Aug 2018 ]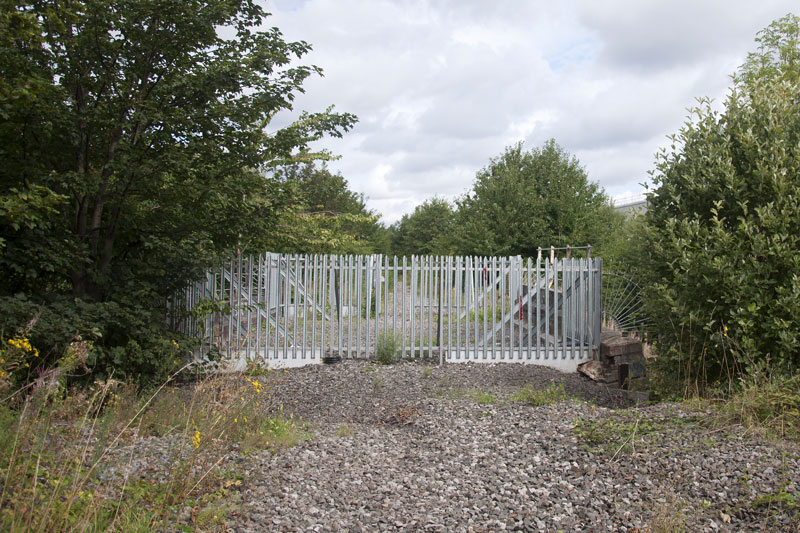 NOW
Marble Arch - The Approach from Washington Station
[ Photo: J.G. 17th Aug 2018 ]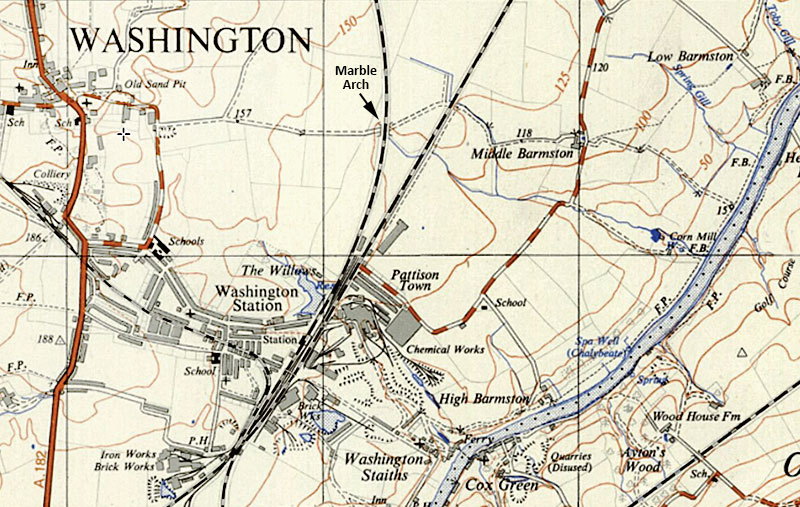 THEN
Marble Arch - top, centre
[ OS Map 1937-61 ]
A WALK THROUGH FARM LAND & COUNTRYSIDE
Glebe Crescent to the River Wear: passing under the Leamside Line at Marble Arch; over the 'Tyne Dock to Consett' Line;
through Middle Barmston Farm yard; down the country road; along the stream to the area known as 'The Forge'.
Me 'n' me marras, Bunse & Stubba, would return along the banks of the River Wear to Cox Green; we'd pass Wilden Terrace;
cross the Long Footbridge at Washington Station (stopping for a bit of Trainspotting);
and then catch the 25 or 80 at Brady Square Bus Station.
Fare to New Washington (Concord): 1d.
If we were feeling fit, we'd 'Run two lamp posts and Walk one'. That got us to the New Inn Corner in no time at all!