---
Memories of Washington
Chartershaugh Road Bridge
---
Chartershaugh Road Bridge
( A182 Washington Highway )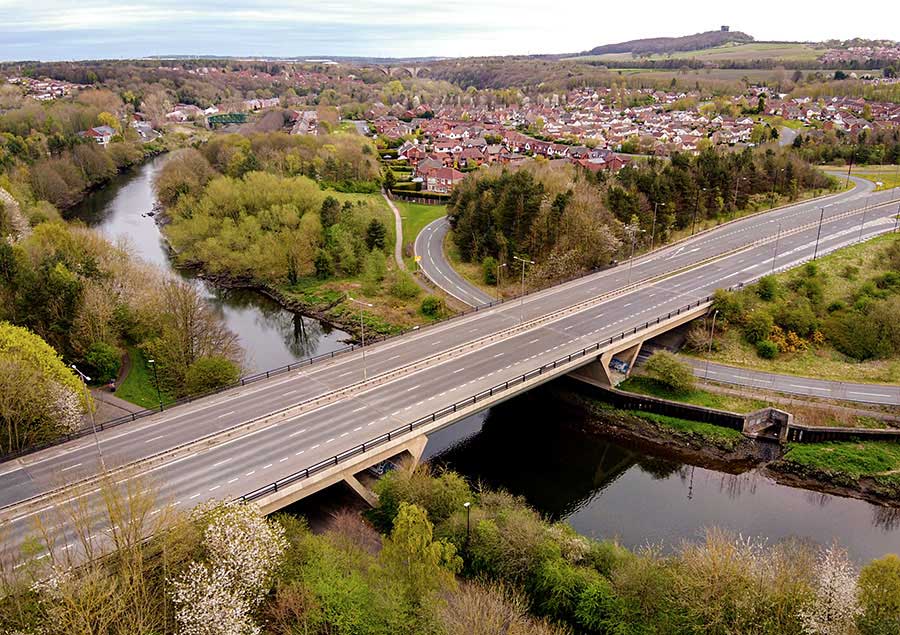 CHARTERSHAUGH BRIDGE - FATFIELD BRIDGE - VICTORIA VIADUCT - PENSHAW MONUMENT
[ Picture shared under Creative Commons Licence - 12 April 2020. Thanks to Photographer, Martin Le Roy. ]

Havelock Arms on Bonemill Lane (foreground, left of centre) - Chartershaugh Colliery Headgear (top-right of picture).
Chartershaugh Bridge crosses the River Wear this side of the now demolished Headgear.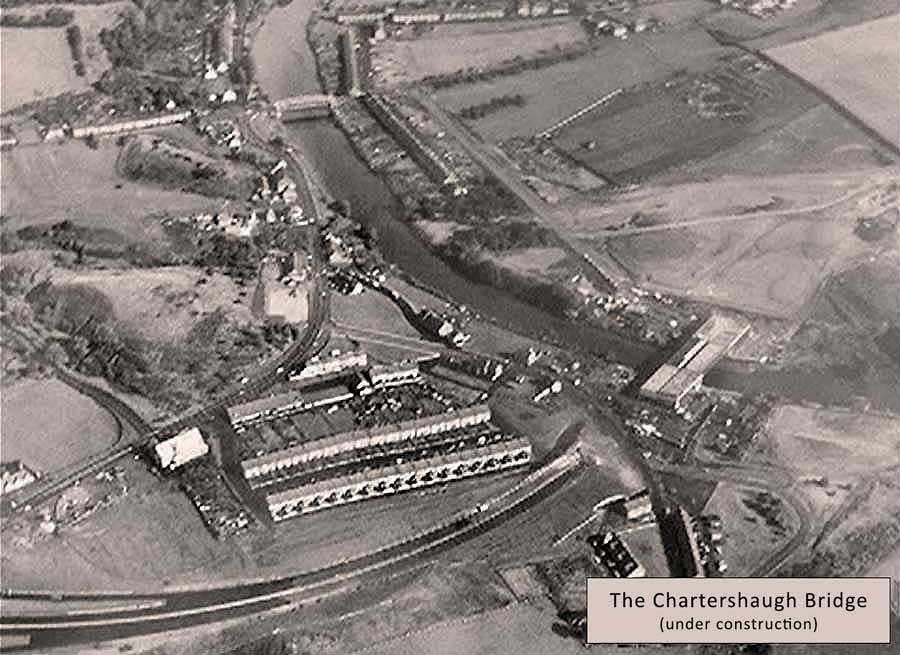 Construction of Chartershaugh Bridge, near Castle Street

Sunderland Echo - 13 September 1976
Chartershaugh Bridge was opened in 1975
( A182 Washington Highway )
Chartershaugh, Chatershaugh, Chater Haugh, Chaytor's Haugh etc. etc. What's in a Name?
[ Chaytor was probably a Landowner. Haugh is an area of flat fertile soil produced by flowing flood water from a River. Hence Chaytor's Haugh. ]
Additional Information To Consider:
The Chaytor family were 'minor aristocracy' from Croft on the Tees, with lands in north Yorkshire, Westmoreland and Durham, including an estate at Butterby, near Sunderland Bridge. Their family home, Clervaux Castle, was demolished in 1951. Might these have been the owners of the original pit at Chartershaugh? The Durham Mining Museum says it dates back to 1680 though by 1753 it was owned by William Peareth.
[ Courtesy of Washington History Society ]
---