---
Memories of Washington
Bridges - Railway Stations
---
Penshaw Railway Station
PENSHAW STATION ROAD

Travelling up Station Road to Penshaw

Travelling down Station Road to Fatfield Bridge
RAILWAY BRIDGE
The Leamside Line / Penshaw Railway Station
Left Picture: In the 'Tunnel', there were Steps to the right leading up to the Station Platforms.

Steam Locomotive leaving PENSHAW STATION and crossing Penshaw Station Road en route to Washington Station
via Victoria Viaduct. Alternatively, it could continue straight ahead to Sunderland via Coxgreen Station.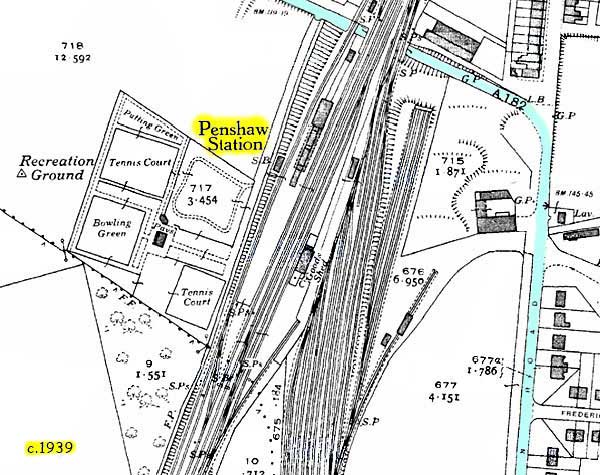 PENSHAW STATION and the RAILWAY BRIDGE over Penshaw Station Road
Note the original A182 ( 39 Bus Route ) from FATFIELD BRIDGE.