A Nostalgic Journey in & around the Original Village of ...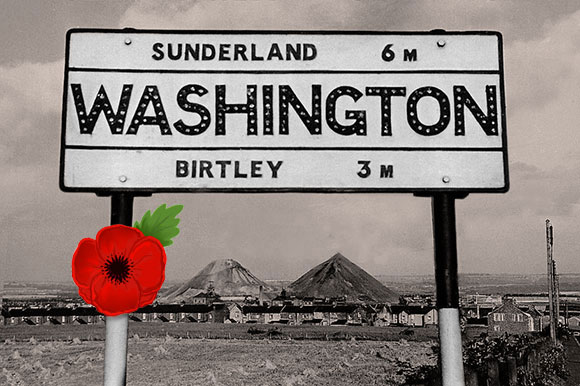 NOTICE BOARD
Latest upload: Friday, 9th November 2018.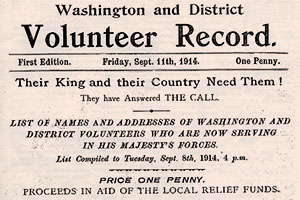 THE FIRST WASHINGTON
MEN TO VOLUNTEER
This WW1 article remembers
William & John Forster,
two brothers from
Pattinson Town.
---
1. PHOTO GALLERY
1.1 A tranquil scene looking upstream along the River Wear - undisturbed by a coal train crossing the Victoria Bridge.
1.2 Why have I added a low quality image next to a better quality one? It contains extra Content & Interest, that's why!
1.3 A complimentary ticket to the British Empire Exhibition in London 1924, courtesy of ... which Washington company?
1.4 Blackham Hill Hauler House on The Bowes Railway. Smashing picture, shame to have to degrade it for the Web.
1.5 The Fine Fare warehouse on Parsons Estate, with Washington 'F' Pit in the background. Photo from Adrian Lupton.
Painting by Albert Milton Drinkwater
Orchard Cottage
Added to Jean's Riverside Article
---
2. ARTICLES, SELECTIONS, MAPS ETC.
2.1 Tribute: Northumberland Miners' Association to former Usworth Miner, later Local Politician and MP, Tom Richardson.
2.2 Another short press cutting about the demise of Usworth / Washington Railways. Added to 'Brief Histories' section.
2.3 Can you tell your Gassy Gutter from your Water Effluent Outlet? No? Take a look at the 1st 'Then & Now' Tab.
Aerial Pictures
showing the construction of
A1(M) Junctions 65, 64 & 63
A194(M) / A182
[ Inspired by two Aerial Photographs from Adrian Lupton ]
WHAT'S THAT?
Found in our locality - way back in 1840.
You'll be amazed how old it is!
[ Photo: 29th October 2018 ]
---
3. OTHER STUFF
'What's Where' & 'How To Get There'
( Click one of these great pictures. )
• • ◊ • •
The Content of this Website was provided by the People of Washington.
You are welcome to download any non-copyright images that you would like to keep or print.
If you wish to upload images to another website, please mention raggyspelk.co.uk.
---
"Nothing is ever really lost to us as long as we remember it."
Lucy Maud Montgomery
(1874-1942)
---