NOTICE BOARD
Latest upload: Friday, 18th October 2019.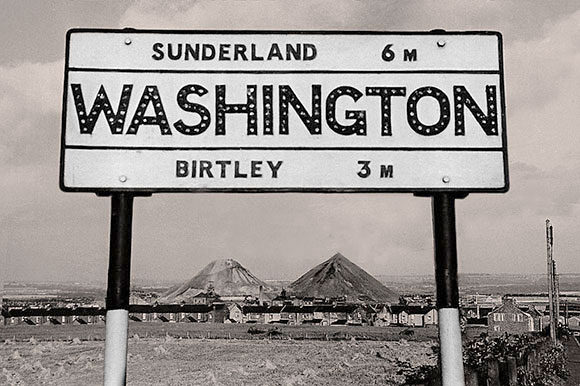 A Nostalgic Journey 'in & around' the original Village of Washington
• • ◊ • •
1. PHOTO GALLERY
1.1 Former Usworth Miner / Councillor, Thomas Richardson, with James Keir Hardie - the man on the Usworth Banner.
1.2 Smashing (unidentified) press cutting of an 1890 picture. Sadly, no names. However, the faces are very clear.
1.3 A recent addition on our Teams Pages: Washington Glebe Football Team, 1960. Thanks to Glebe player, Jim Tear.
---
2. ARTICLES, SELECTIONS, MAPS ETC.
2.1 Wander down Usworth Station Road, Washington Station Road and New Washington Front Street.
2.2 Locations of our Local 'modern' Mines shown on an up-to-date Map. Lots of great Colliery pictures included.
* ARTICLE MODIFIED *
( New and higher quality Replacement Photographs added. )
One of the Images that replaced low quality originals.
The original was 'fuzzy-grey' and the buildings had been chopped off!
Regular Visitors will know the reason for this Solemn Procession.
Can you identify the location? The clues are there!
[ This picture has also been placed in our 'Then & Now' Collection - Page 4/8, Last Tab. ]
---
3. OTHER STUFF
'What's Where' & 'How To Get There'
( Click one of these great pictures. )
• • ◊ • •
The Content of this Website was provided by the People of Washington.
You are welcome to download any non-copyright images that you would like to keep or print.
If you wish to upload images to another website, please mention raggyspelk.co.uk.
---
"Nothing is ever really lost to us as long as we remember it."
Lucy Maud Montgomery
(1874-1942)
---