NOTICE BOARD
Last Upload: Friday, 1st July 2022.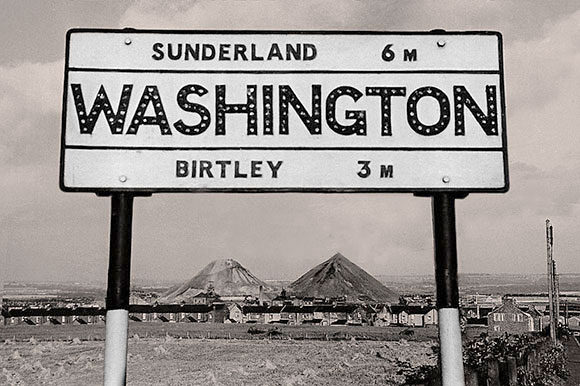 A Nostalgic Journey 'in & around' the original Village of Washington
[ Click above picture for views of the 'F' Pit Heaps. ]
The Memorial to the 'Brave Men of Harraton Parish' will be 100 years old on 22nd July 2022.
Several Events are being planned to mark this Special Occasion.
[ For more details: Click the Monument Image above. ]
• • ◊ • •
Some Recent Additions
1. This Model, fitted to a Bird Tray, is currently located in 'Old Washington'. Also a 'near location' picture.
2. Article upgraded to include two 1970s images - The Demolition of Bobby Lee's School. Thanks to WHS.
3. 'Local Area Extracts' from the 1925 Edition of Kelly's Directory added to our existing 1890 & 1914 Editions.
4. It wasn't all Maths & English for these 1900s pupils. This is a Sewing Class. Thanks to Valerie Jordan.
5. Usworth Colliery Senior School. It's 1954 and the Headmaster 'emulates' a Charles Dickens character.
6. One of our Farm Collection pages has been totally reorganised to include the above Farm. Name it!
Personally, I first heard its name only a few weeks ago! Thanks to Ernie Guy.
7. Excellent Photograph of Biddick School - Class 1, 1950 - including names. Thanks to Jeane Armstrong.
• • ◊ • •
What's Where?
Website Map / Location Index
[ Click one of the above Images. ]
"Nothing is ever really lost to us as long as we remember it."
Lucy Maud Montgomery
(1874-1942)
The Content of this Website was provided by the People of Washington.
You are welcome to download any non-copyright images that you would like to keep or print.
[ If you wish to upload images to another website, please mention raggyspelk.co.uk ]
---