A Nostalgic Journey: in & around the Original Village of ...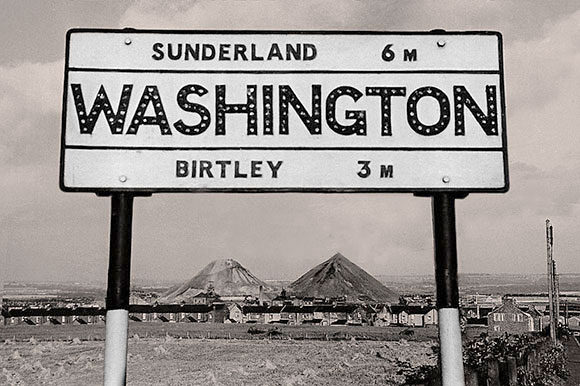 NOTICE BOARD
Last Upload: Friday, 24th February 2017
1. PHOTO GALLERY
1.1 Super set of three High Usworth photographs linking Fawcett's Shop / Post Office to the Red Lion public house.
1.2 There have been one or two changes to the 'Glebe Entrance' into Washington Galleries since this photo was taken.
1.3 Glebe School 4 x 100 yards relay team win the Outstanding Performance Shield at Washington Sports Day in 1959.
1.4 Glebe School cricket team circa 1961, featuring two well know schoolboy sportsmen who also excelled at football.
1.5 Newall's Team (c.70s). Features an old mate of mine - prolific goal scorer on grass and wizard on the green baize!
( 1.3 and 1.4 also appear at: What's Where; Schools; Washington Glebe; MENU - Sport. )
---
2. ARTICLES, SELECTIONS, MAPS ETC.
2.1 Were you a young miner, late 40s / early 50s. Remember Vesting Day and check out how much you were earning.
2.2 What was I doing at Usworth Hall in 1963/64 and why did I need a police escort from the New Inn Corner to the pit?
2.3 If you haven't heard of Cyril Lomax, read this. Artist, Writer, WW1 Veteran, Historian & Rector of Holy Trinity.
Scores of people walk past
this site every day.
I wonder how many of them know this
fabulous building even existed!
( Click the picture and go to TAB 3. )
---
3. OTHER STUFF
* INFO FOR REGULAR VISITORS *
Have you set up a link in your chosen browser to go to this website quickly? No! Because all browsers are different, I've written a page to show how to access Spelk's by double-clicking a Windows 10, desktop icon. This method won't interfere with the normal operation of your browser and, if you're a regular visitor to my website, you might find a desktop shortcut useful. More
You'll find Links to Articles and PG Numbers for all Major Locations in What's Where
( Please Note: The above pictures aren't necessarily on the target page. )
• • ◊ • •
The Content of this Website was provided by the People of Washington.
You are welcome to download any non-copyright images that you would like to keep or print.
If you wish to upload images to another website, please mention raggyspelk.co.uk.
---
"Nothing is ever really lost to us as long as we remember it."
Lucy Maud Montgomery
(1874-1942)
---