NOTICE BOARD
Latest upload: Friday, 11th June 2021.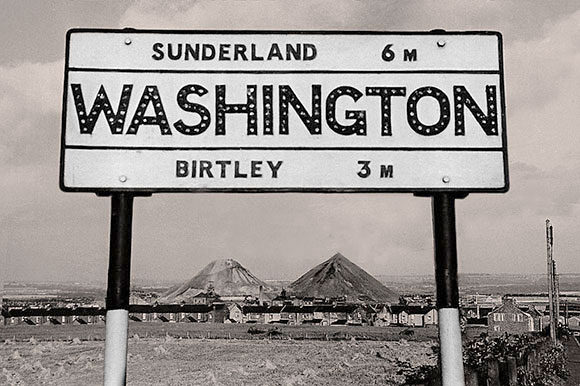 A Nostalgic Journey 'in & around' the original Village of Washington
[ Click above picture for views of the 'F' Pit Heaps. ]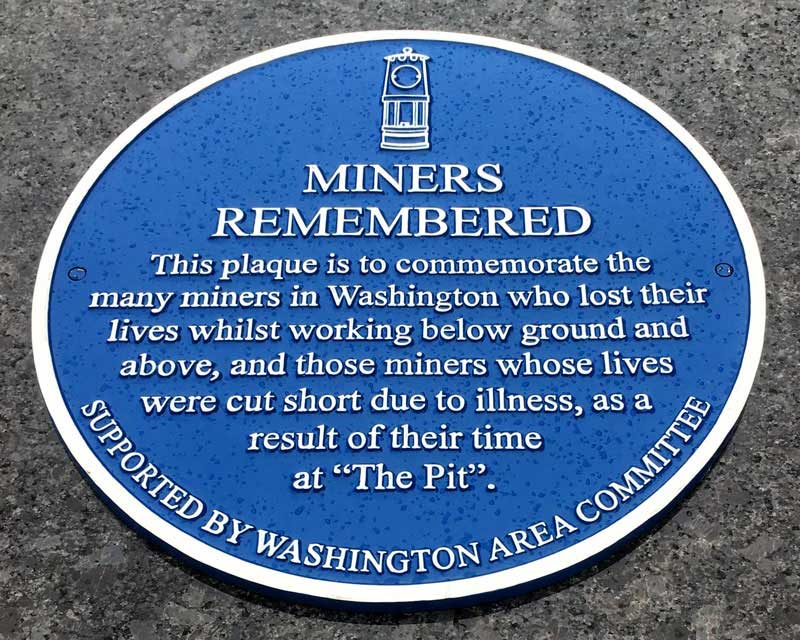 Washington Miners' Statue and Blue Plaque
[ Picture from Washington History Society ]
• • ◊ • •
Some Recent Additions
1. Letter written by Fred Hill. It describes a horrendous event that could have resulted in great loss of life at this School!
2. Winners of the Washington Aged Miners' Cup, 1919-20. Sadly no names, but you might spot your (Great) Grandad!
3. Behind Speculation Place: Two images of the Showmen's Campsite, including the road leading to The Gardeners'.
4. Kit Peacock's Haulage Company started with Horses, Carts and Hearses! Decades later his Distinctive Wagons
were a common sight in Washington New Town. Notably at Local Farms, Building Sites and Major Road Projects.
5. New 'Local Bridges' Page for easy access to our Main Bridges - Victoria, Fatfield, Coxgreen and 'The Burn' etc.
6. Bill Towers was an 'F' Pit Man and one of Washington's First Volunteers. Thanks to Bill's Granddaughter, Hilary Sly.
7. Two new group pictures added to our Washington Glebe School Article, page 3/5 - School Yard & Christmas Party.
Nine of these classmates went on to study 'A' Levels at Washington Grammar. Thanks to Peter Wardle.
• • ◊ • •
What's Where?
Site Map / Location Index
[ Click one of the above Images. ]
"Nothing is ever really lost to us as long as we remember it."
Lucy Maud Montgomery
(1874-1942)
• • ◊ • •
The Content of this Website was provided by the People of Washington.
You are welcome to download any non-copyright images that you would like to keep or print.
[ If you wish to upload images to another website, please mention raggyspelk.co.uk ]
---