NOTICE BOARD
Latest upload: Thursday, 11th March 2021.
* Please Note *
Sorry Everybody! I won't be adding new items or answering email for a while.
I expect to be back at my desk / keyboard by the end of March.
• • ◊ • •
Due to high visitor numbers, long visits and numerous downloads, this Website
is operating very close to its 48 GB Bandwidth Limit.
If you experience slow response times, or other difficulties, please try again later.
Let's hope the Pandemic ends soon and we can all get back to enjoying Life, Business & Browsing.
[ Jim ]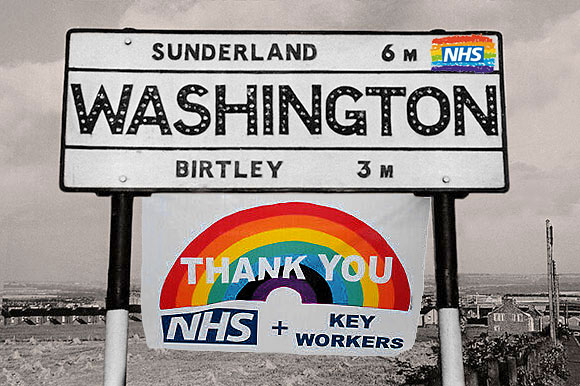 A Nostalgic Journey 'in & around' the original Village of Washington
[ Click above picture for views of the 'F' Pit Heaps. ]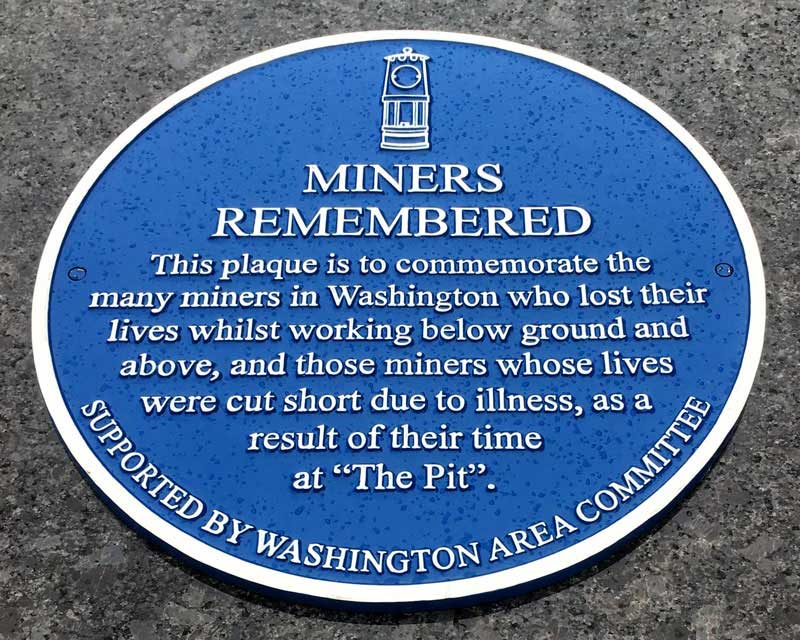 Washington Miners' Statue and Blue Plaque
[ Picture from Washington History Society ]
• • ◊ • •
Some Recent Additions
1. Letter written by Fred Hill. It describes a horrendous event that could have resulted in great loss of life at this School!
2. No prizes for naming this Washington Lad. He became a Top Class Footballer / Manager. Thanks to Peter Graham.
3. A former World War 2, Hawker Hurricane Fighter coming in to land. Try the Aerodrome 'Blue Plaque' Link, too.
4. Keith Cockerill has been plodging in the clarts again! More local Bricks found on the muddy Banks of The Wear.
5. Article upgraded to include the above New Image and several newly tidied-up images. Many Tabs enhanced.
6. Bill Towers was an 'F' Pit Man and one of Washington's First Volunteers. Thanks to Bill's Granddaughter, Hilary Sly.
7. The Crow Brothers. Three former Fatfield School Pupils who volunteered to serve in WW1, and Fell in Action.
The above Memorial Ribbon has been added to an amended WW1 Volunteers Page.
Ribbons also added to commemorate Ben Brunson & Richard Drummond.
• • ◊ • •
What's Where?
Site Map / Location Index
[ Click one of the above Images. ]
"Nothing is ever really lost to us as long as we remember it."
Lucy Maud Montgomery
(1874-1942)
• • ◊ • •
The Content of this Website was provided by the People of Washington.
You are welcome to download any non-copyright images that you would like to keep or print.
[ If you wish to upload images to another website, please mention raggyspelk.co.uk ]
---