A Nostalgic Journey in & around the Original Village of ...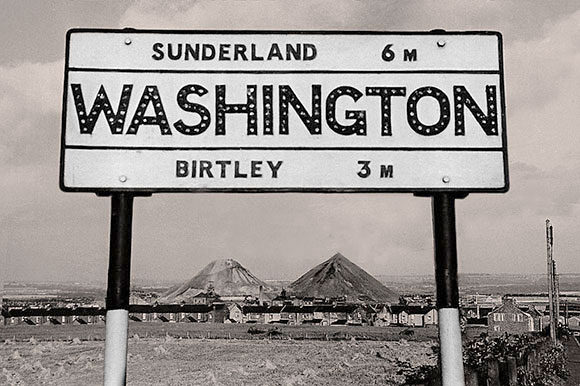 NOTICE BOARD
Latest Upload: Friday, 16th February 2018
• • ◊ • •
1. PHOTO GALLERY
1.1 Children visiting Penshaw Monument, plus four pictures of the restoration work that took place, circa 1979.
1.2 The north end of Douglas Terrace - The Flat Tops! Where Heworth Road crossed the Old Coach Road.
1.3 Three or four recognizable faces in this good quality picture of a busy Arndale House Shopping Centre.
1.4 Super image of Oddfellows Arms / Road to Cox Green Station. First posted by Sunderland Antiquarian Society.
1.5 Remember when Wessington Square was open-air? Added: Two more images of this now covered Galleries area.
This picture has been added to the
'THEN & NOW' COLLECTION
It's down the page on the 'Black Bush' Tab.
[ Also added to 'PG10' and 'Pub Crawl'. ]
---
2. ARTICLES, SELECTIONS, MAPS ETC.
2.1 Added to Sir John Lambton's Statue: the story of his battle with the Lambton Worm, plus the Folk Song Lyrics.
2.2 Down Memory Lane: Henrietta Allison recalls her life as a young girl in Usworth. Thanks to Etty's son, Gawin.
2.3 Map that belonged to Joseph Gibson - the Pitman's son who left Usworth and became a Board Member of the N.C.B.
One of two aerial pictures added to the
'THEN & NOW' COLLECTION
Washington Village from high above Holy Trinity.
[ Thanks to Drone Operator, Paul Brumby. ]
• • ◊ • •
* A FEW MILES DOWN THE RIVER WEAR *
Paul has posted an excellent 360° Panoramic view including Sunderland's Northern Spire Bridge.
Open a second window showing his Drone Flight close to the New Bridge.
[ This website takes no responsibility for the content of other sites. ]
---
3. OTHER STUFF
* WORLD WAR 1 *
Written by one of our visitors: Sarah Reay's book
THE HALF-SHILLING CURATE
gives an Army Chaplain's perspective of World War 1.
There is no direct Washington connection and this information appears here because it may be of interest to many of our regulars.
[ Click image for Content, Reviews etc. ]
---
'What's Where' & 'How To Get There'
( Click one of these great pictures. )
• • ◊ • •
The Content of this Website was provided by the People of Washington.
You are welcome to download any non-copyright images that you would like to keep or print.
If you wish to upload images to another website, please mention raggyspelk.co.uk.
---
"Nothing is ever really lost to us as long as we remember it."
Lucy Maud Montgomery
(1874-1942)
---