A Nostalgic Journey, in & around the Original Village of ...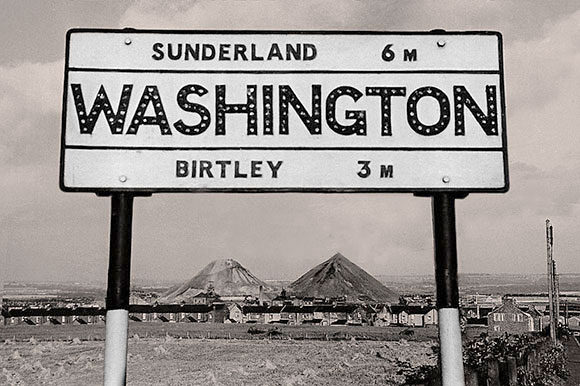 NOTICE BOARD
Last Upload: Friday, 13th January 2017
1. PHOTO GALLERY
1.1 We now have a great picture, some family history and a location. Thanks to Bill, Ged & Keith, respectively.
1.2 Looking north across the River Wear - a nice old picture of Jubilee Terrace, just upstream from the Earl of Durham.
1.3 Smashing image of a piggery in the shadow of Victoria Viaduct (1964). We have a strong contender for owner.
1.4 From a time when you could see the Masonic Hall and Nicholson's Papershop from the Ritz Cinema (c.1957).
1.5 Lovely old postcard showing Saint George's Church surrounded by trees, with no other buildings in view.
Vaux Off-Licence
We already have two pictures but
this addition is a beaut!
---
2. ARTICLES, SELECTIONS, MAPS ETC.
Following some recent good quality Replacement Images that I made into 'Then & Now' pages,
I've been sent two more. Hence, I've been out with my camera taking 'Now' pictures.
View both, plus a new 'Now' for Front Street Postbox, by following either link.
[ N.B. The 'Then & Now Miscellaneous Collection' currently has 3 pages. ]
2.1 Aerial view showing the site of the former Springwell Observation Post - now added to 'Springwell Bunker' article.
2.2 Super 1963 document from David Simpson, listing Usworth Senior School prize winners. Lots of names to browse.
2.3 Far better version than the one it replaces. It's also in a new 'Then & Now' page. 'Click the Pic', then go to Tab 4.
New Rows - Victoria Road - Ritz
As before, there's a new 'Then & Now' page
to accompany this great replacement.
'Click the Pic' and go to Tab 4.
The Victoria Health Centre now stands where
these houses stood. Right? Wrong!
---
3. OTHER STUFF
You'll find Links to Articles and PG Numbers for all Major Locations in What's Where
( Please Note: The above pictures aren't necessarily on the target page. )
• • ◊ • •
The Content of this Website was provided by the People of Washington.
You are welcome to download any non-copyright images that you would like to keep or print.
If you wish to upload images to another website, please mention raggyspelk.co.uk.
---
"Nothing is ever really lost to us as long as we remember it."
Lucy Maud Montgomery
(1874-1942)
---