NOTICE BOARD
Latest upload: Saturday, 23rd January 2021.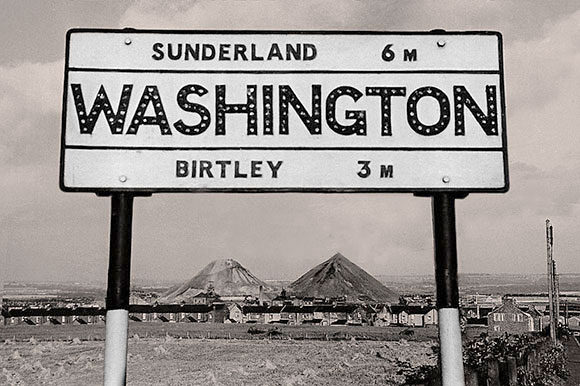 A Nostalgic Journey 'in & around' the original Village of Washington
[ Click above picture for views of the 'F' Pit Heaps. ]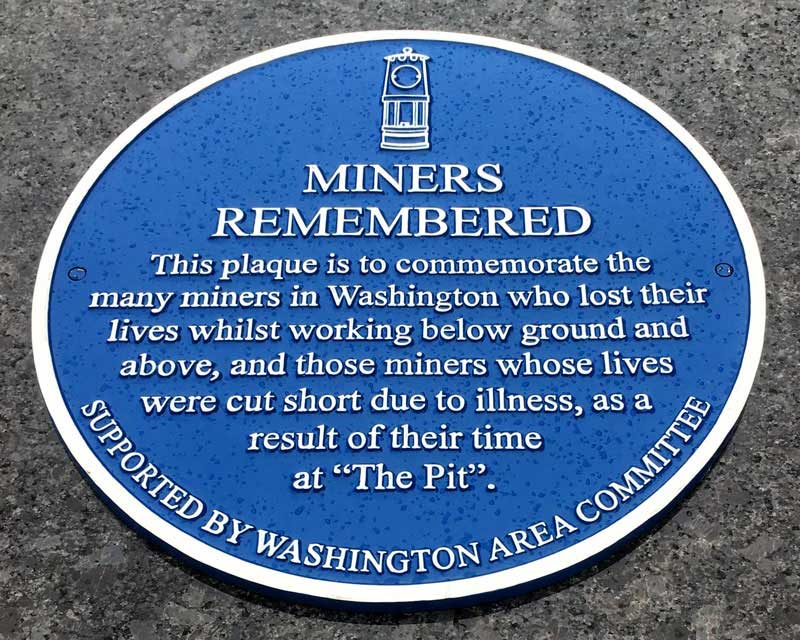 Washington Miners' Statue and Blue Plaque
[ Picture from Washington History Society ]
• • ◊ • •
Some Recent Additions
1. Portrait in oils by Fence Houses, 'Pitman Painter', Joseph Minto. No picture, just a question. Where is it now?
Duplicated at What's Where; Collieries; Usworth Miners; The Richardson Family - Page 2/3, Tab 'Hardie'.
2. When Victoria Viaduct opened in 1844, Passenger Trains travelled to Gateshead via Brockley Whins. True or False?
3. Added to our Business Adverts Collection, Page 2. Thanks to Washington History Society. More via 'Page 1 Link'.
4. Added to Photo Gallery and Page 1 of our Washington Glebe School collection - see Tab 7. Thanks to Alan Hill.
5. Article upgraded to include the above New Image and several newly tidied-up images. Many Tabs enhanced.
*** Thanks to Lucy Newton and Adrian Lupton for pointing out that I had incorrectly identified ***
the Farm on Tab 'Views 1/3' of this upload. This has now been corrected.
6. Currently posted on EBay: 6 Plates showing scenes from Old Washington. The other 5 are well known Buildings.
Which Buildings would you have chosen? If you're interested, the start price is £14.00.
7. Tragic Fight between two Usworth Miners held in the fields near Usworth Station and witnessed by large crowd.
This is an almost 'forgotten piece' of Local History. Thanks to Joe Chipchase for a super contribution.
You'll never guess where the Inquest was held. No, it wasn't in a Miners' Hall.
• • ◊ • •
What's Where?
Site Map / Location Index
[ Click one of the above Images. ]
"Nothing is ever really lost to us as long as we remember it."
Lucy Maud Montgomery
(1874-1942)
• • ◊ • •
The Content of this Website was provided by the People of Washington.
You are welcome to download any non-copyright images that you would like to keep or print.
[ If you wish to upload images to another website, please mention raggyspelk.co.uk ]
---