A Nostalgic Journey in & around the Original Village of ...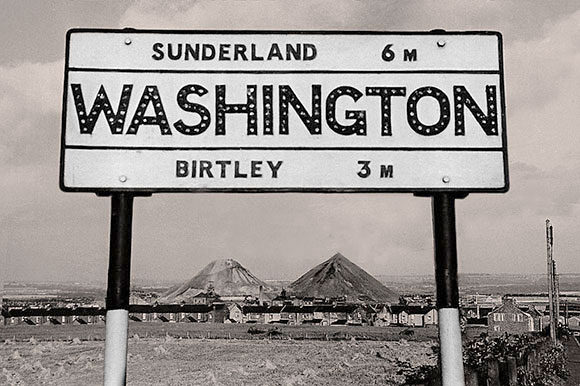 NOTICE BOARD
Last Upload: Friday, 17th November 2017
• • ◊ • •
1. PHOTO GALLERY
1.1 Smashing group picture of Springwell School pupils, taken sometime in the 1920s. Mixed clothes & expressions!
1.2 "Nothing's too good for our wives," said Chairman William Jonas. Remember Alec, the steward, and wife Evelyn?
* [ I've heard that Usworth Top Club is now permanently closed. I can't confirm this but, if so, it's the end of an era! ]
1.3 1st Washington Scouts' Bob-a-Job Certificate, 1958. The lads raised £10 8s 0d. How many jobs did that entail?
1.4 It took me a while to figure out this picture. The penny dropped when I noticed the telephone box, on the left edge.
1.5 The Auld Men's Seat at the bottom of Village Lane has been upgraded and fitted with a weatherproof-ish top.
Usworth Colliery Shafts
Fresh air down. Used air up.
Find out how.
HELP: Frederick and Victoria rings a bell,
but I've forgotten the shaft names!
---
2. ARTICLES, SELECTIONS, MAPS ETC.
2.1 Added to 'Then & Now' Collection: New Washington's original superstore - The Coop. Go to New Inn Corner, 2/2.
2.2 Extract from James Patterson's 1891 book - taken 'out of context'. Cox Green was blighted by industrial waste!
2.3 Press Cutting: New site required for Washington's Show Folk, and others, now living behind Speculation Place.
Harraton Community Centre
If you think Bonemill Lane hasn't
changed, compare this to an
up-to-date picture.
---
3. OTHER STUFF
'What's Where' & 'How To Get There'
( Click one of these great pictures. )
• • ◊ • •
The Content of this Website was provided by the People of Washington.
You are welcome to download any non-copyright images that you would like to keep or print.
If you wish to upload images to another website, please mention raggyspelk.co.uk.
---
"Nothing is ever really lost to us as long as we remember it."
Lucy Maud Montgomery
(1874-1942)
---