LETTER FROM KING GEORGE VI
To Joe Bowmen Archer - 72, The Oval
Son of Joe and Meggie Archer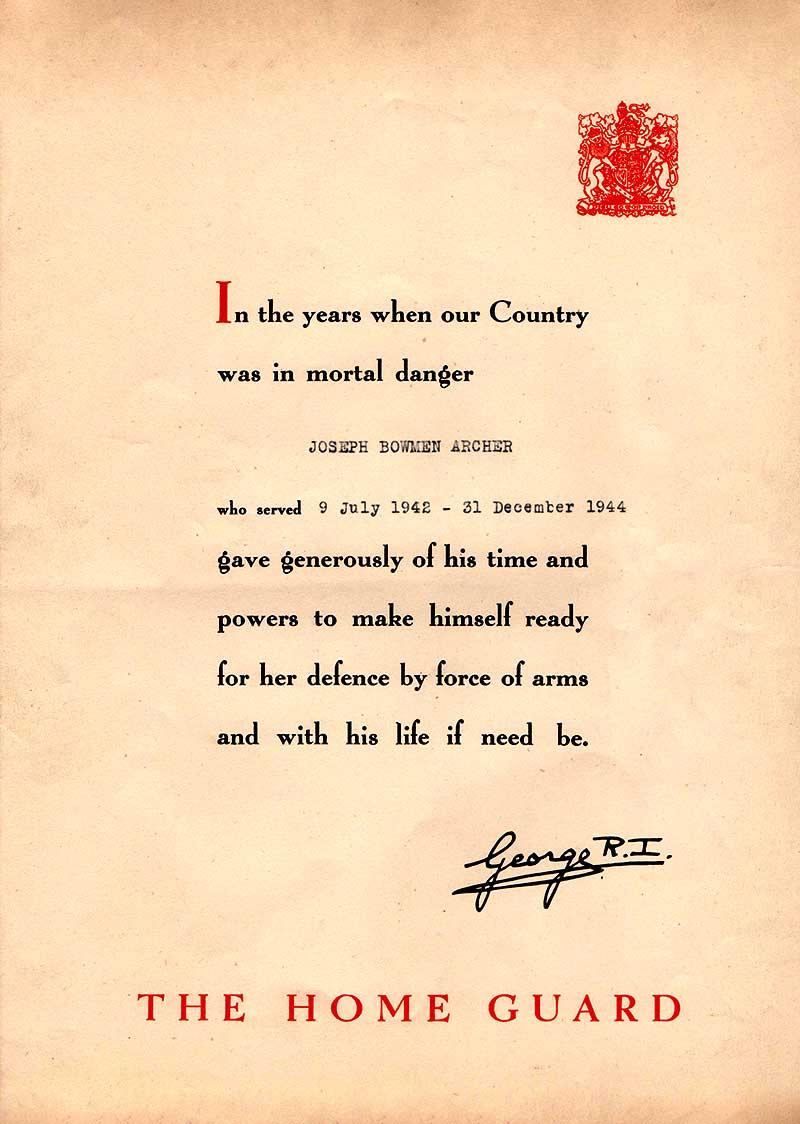 [ R.I. Rex Imperator - Latin: King Emperor. ]
CERTIFICATE OF PROFICIENCY
Private Joe Bowmen Archer
• • ◊ • •
JOE ARCHER Snr
Father of Private Joe Bowmen Archer
Husband of Meggie Archer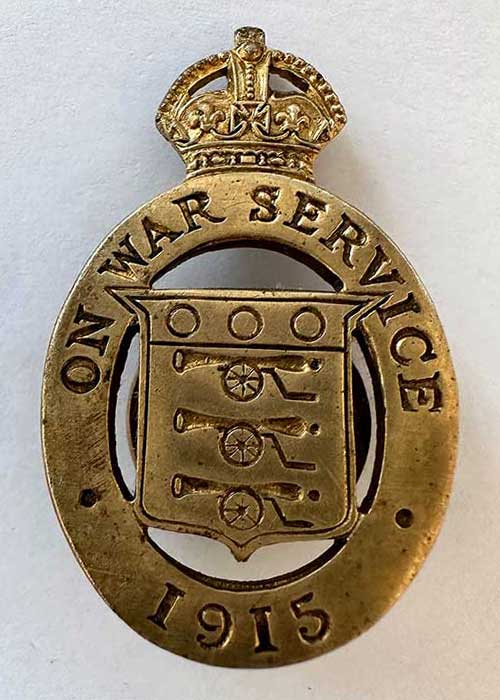 This Lapel Badge was issued to my Grandfather Joseph Archer (1886 -1962). I believe that these badges
were issued to workers in Reserved Occupations, as in the early days of WW1 men who were
not in uniform were often given a white feather as a sign of cowardice. Joe worked as a
Shifter in a coal mine in the Gateshead area at the time, and moved to The Oval,
Washington in 1931 when he was offered a job at Washington F Pit.
---
Images & Comments: Thanks to Joseph Bowmen Archer's Nephew, Ernie Guy, Member of Washington History Society.
---