---
Memories from ... Near The Wear
Walks In Lambton Park, 2020
---
LAMBTON PARK OPEN TO THE PUBLIC!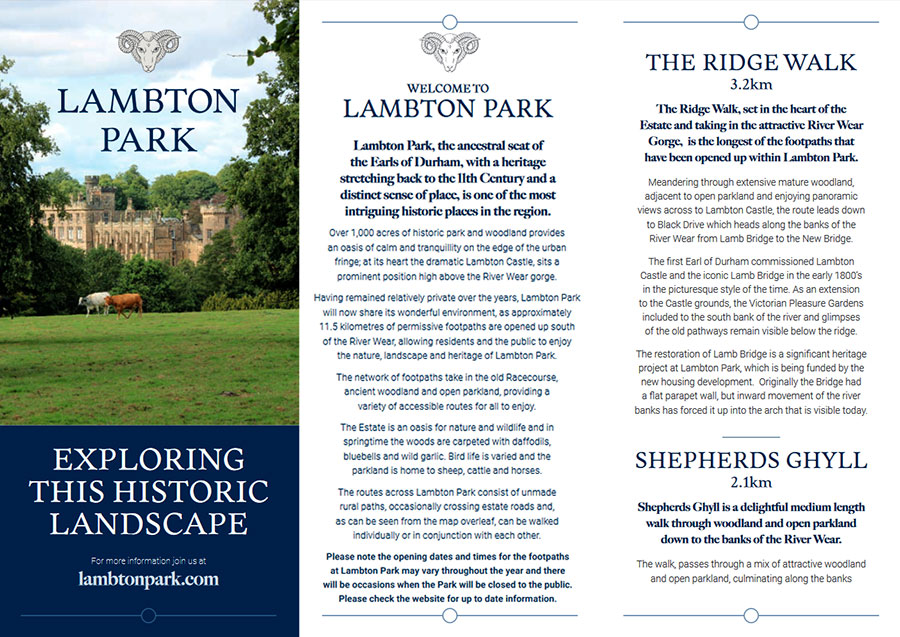 Check Lambton Park Website before planning your visit.
[ lambtonpark.com ]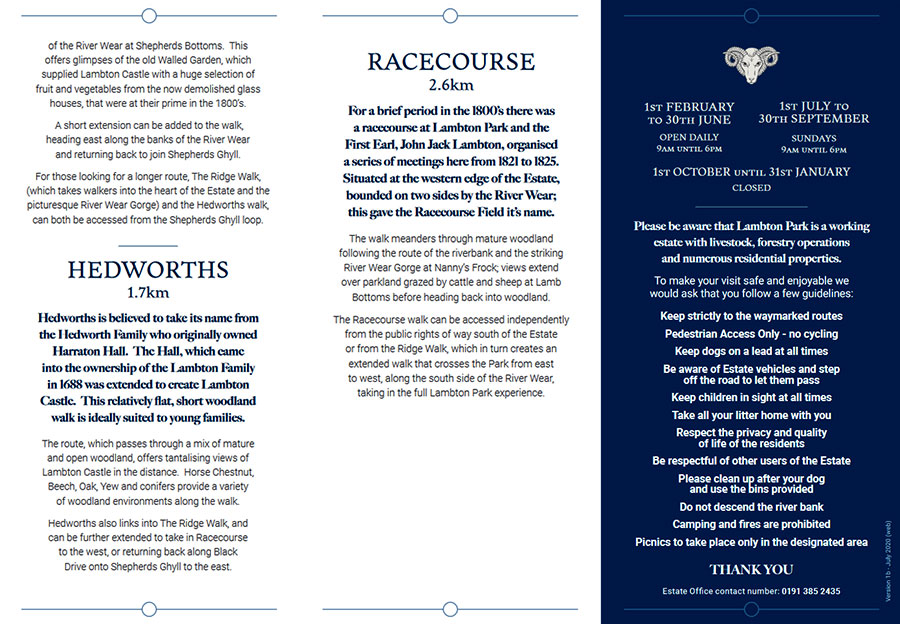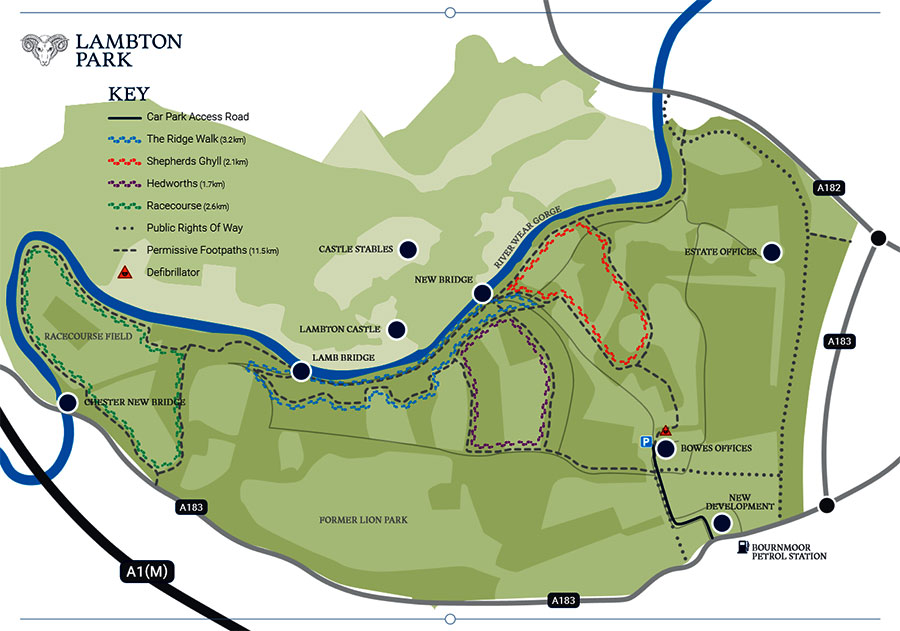 Thanks to Christine Scott and Keith Cockerill for passing on this Information Leaflet.
If you'd like to see some modern photographs of Lamb Bridge and Lambton Castle, see Top Menu.
---
A WALK TO PICKTREE QUAYS
"Picktree Quays were the most westerly on the River Wear that could be accessed regularly by the Keelboats to pick up coal and coke."
( Comments and Photographs from Keith Cockerill )
BURLEIGH and THOMPSON MAP, 1737
"I finally got to see the Picktree Quay area from the riverside yesterday, after a long trek through the Lambton Estate
It took 3 hours there and back from the central car park."
"Looking at the Burleigh & Thompson Map of 1737, there are 3 coal or coke staiths marked up for that area.
I have ringed them in red."
"The access point is through a style on the perimeter of Lambton's old Racecourse Ground.
It takes you to a sandbank on the river's edge opposite the Picktree Quay area."
CENTRE STAITH
"I was able to photograph what is likely to be the remains of the Centre Staith shown on the map.
A Mr Marley owned the land by the centre Picktree Quay."
[ Photographer: Keith Cockerill, 29 June 2021.]
METAL MOORING RING
"Directly opposite the Centre Staith, on the south-side riverbank, the river's edge is 'paved'
and what looks like a large Metal Mooring Ring can be seen."
[ Photographer: Keith Cockerill, 29 June 2021.]
POTTERY SHARDS
"I was taken aback by the amount of pottery shards scattered around along the sandbank that I was standing on.
I couldn't resist collecting a few for a photo. When I got them home, one piece was an
old jam jar base marked for 'MALING NEWCASTLE' - middle row, right."
"Maling Pottery was founded at North Hylton, Sunderland, in 1762 and transferred to Newcastle upon Tyne in 1815.
The first kiln was fired at the new site in 1817."
[ Photographer: Keith Cockerill, 29 June 2021.]
If you'd like to know more about Maling Pottery go to:
What's Where; Recommended Links; Keith Cockerill's Slideshows, or
CLICK ME.
---