---
Memories of Washington Old Hall (3/6)
President Jimmy Carter's Visit
---
The Visit of President Jimmy Carter
( 6th May 1977 )
( Displayed here thanks to: jimmycarterlibrary.gov )
PRESENTATION:
President Carter was given a Miner's Flame Safety Lamp that was once used in Washington 'F' Colliery.
It was presented by 12 year old Ian McAree, youngest member of Washington Colliery Welfare Band.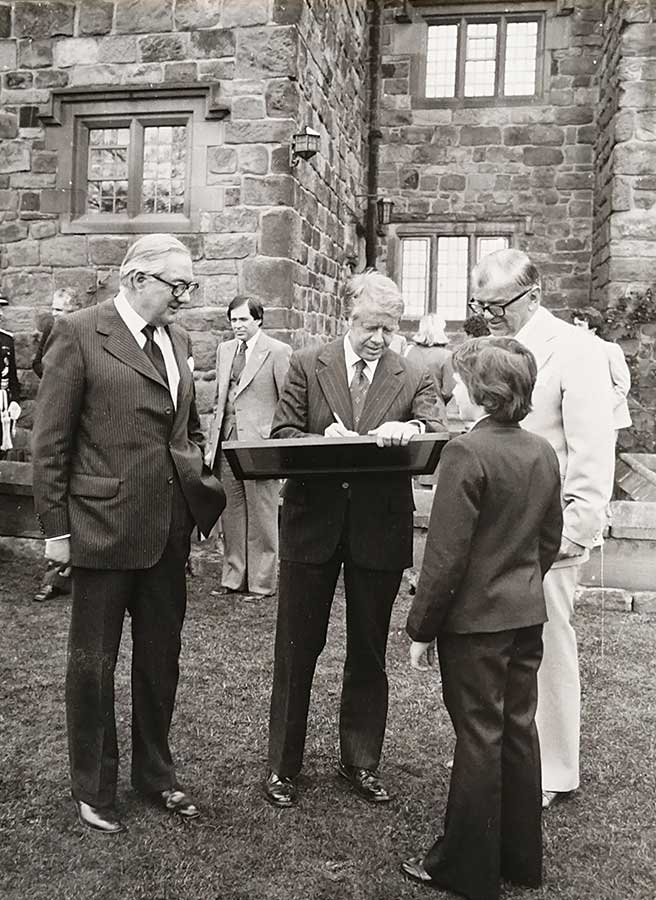 IN RETURN:
The President gave Ian a personally autographed painting of George Washington's home in Vernon.
Prime Minister James Callaghan and Ernest Armstrong MP look on.
{ Photograph: Courtesy of Washington History Society, }