---
Memories of Washington
Victorian Photo Cards (1 of 2)
---
Victoria Bridge & Low Lambton Staith
( Stereo View Card )
Early Stereo Image of Victoria Bridge. The last stone was laid 28th June 1838.
Thanks to local historian Keith Cockerill for contributing this superb image of his Victorian 'stereo view card' showing Victoria Bridge.
The card is held in Keith's contemporary stereoscope viewer. The enlarged insert shows the timber staging of Low Lambton Staith.
Keith says, "These stereo cards can date back to the 1860s and the yellow-backed ones are among the earliest."
Victoria Bridge & Low Lambton Staith
Map of Low Lambton Staith, circa 1870s.
View over the River Wear to Low Lambton
Victoria Bridge and the south bank Ferry Steps are just off-picture, right.
N.B. The timber staging on Low Lambton Staith had been removed long before this picture was taken.
Victoria Bridge, Low Lambton & Cox Green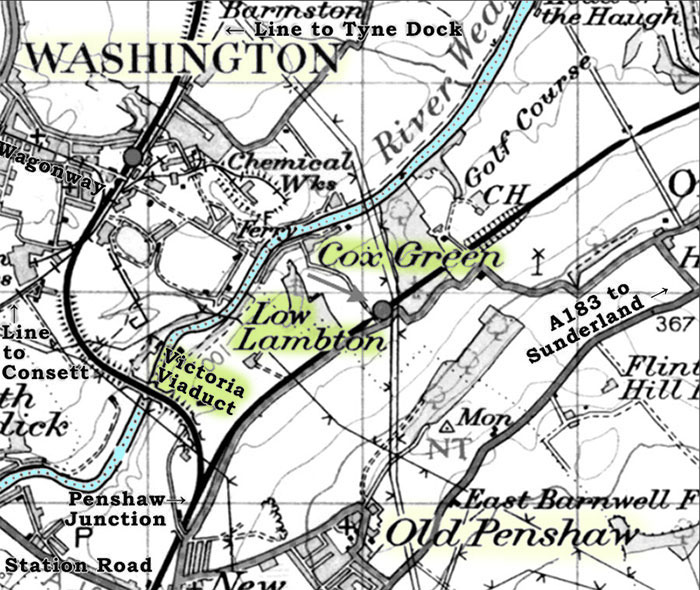 Map centered on Low Lambton
Aerial View of Low Lambton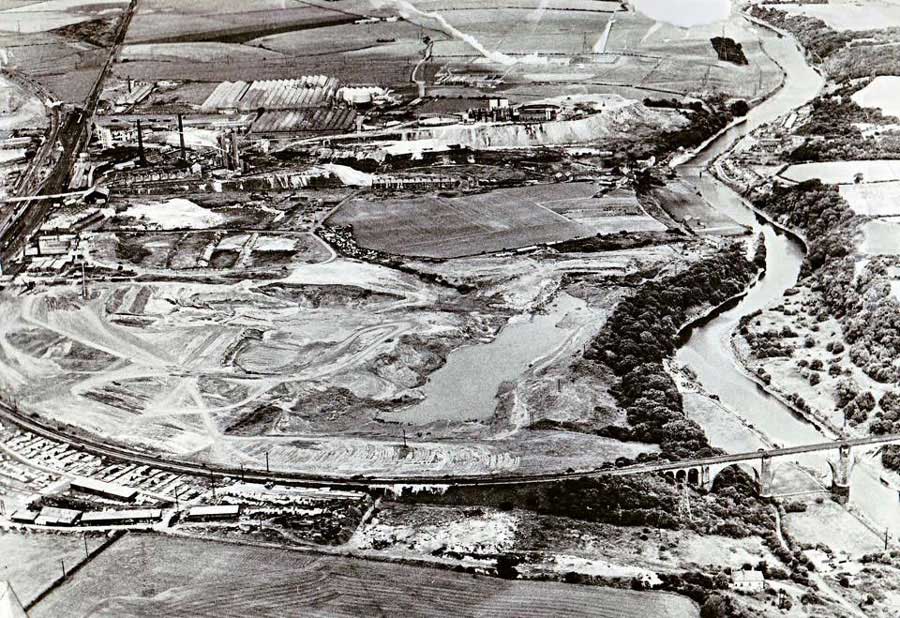 Low Lambton is on the south bank of the River Wear, centre-right of picture.
The south bank Ferry Steps can be seen through Victoria Bridge's river arch.