---
Memories of Washington
Two Stars, Same Team!
---
Bryan Ferry & Howard Kendall
[ Unidentified press cutting, circa 2016 ]
Washington Grammar School, U13s 1957/58
Pictured on The Comrades Playing Fields, Washington, with Shafto Terrace in the background.
Former W.G.S. pupils will undoubtedly recognize sports teacher / coach 'Doc' Telford, top-right.

Bryan Ferry
(b. 26 September 1945)

Howard Kendall
(b. 22 May 1946 - 2015)
BRYAN FERRY: GOALIE TO SUPERSTAR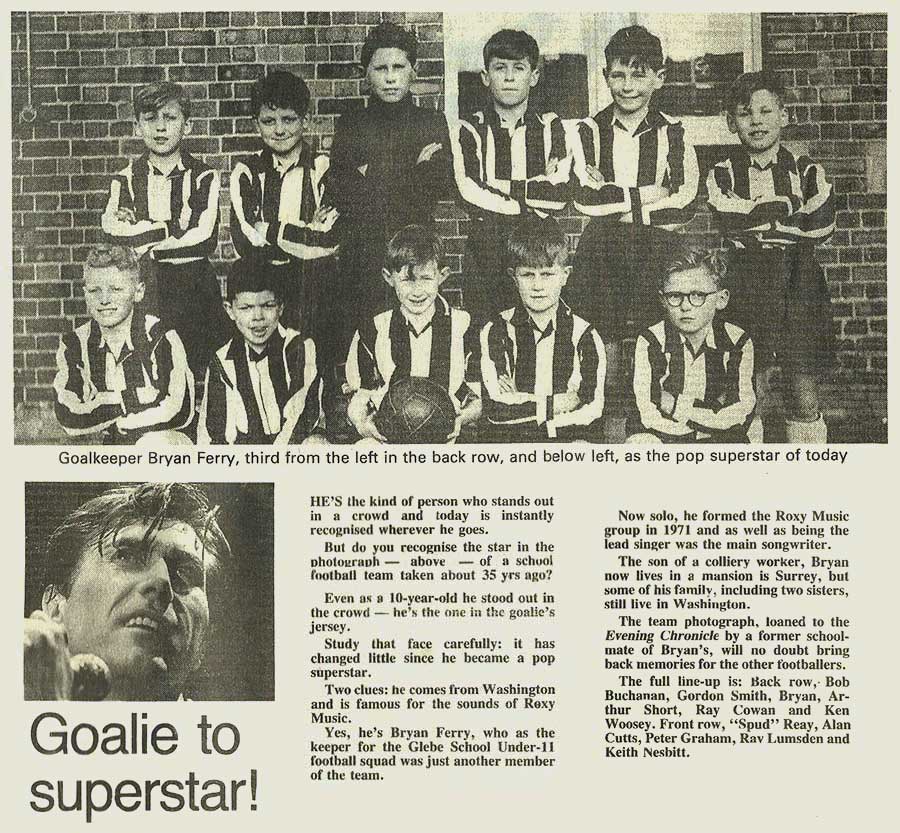 [ Evening Chronicle, c.1990 - rearranged ]
Washington Glebe School, U11s, c.1955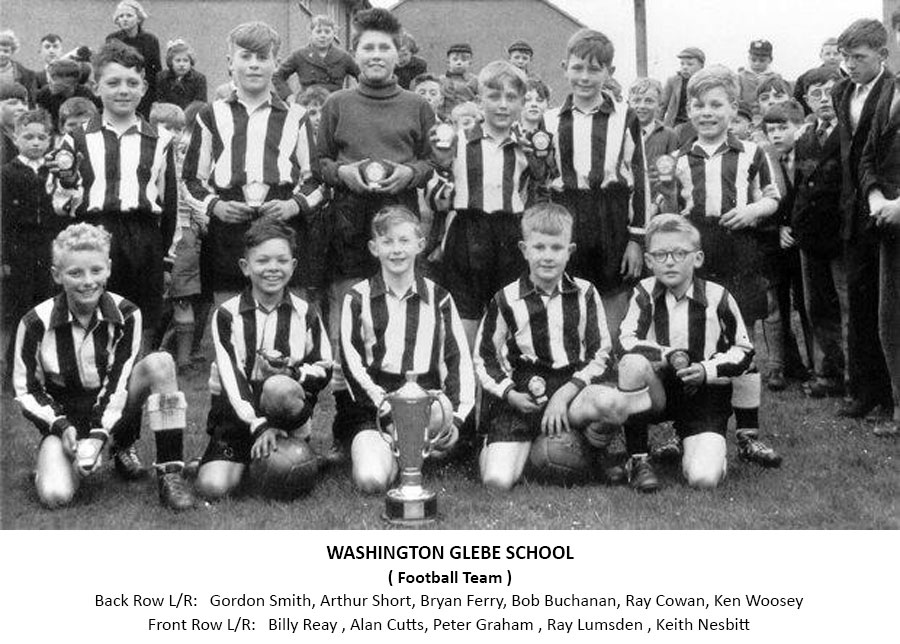 HOWARD KENDALL: FOOTBALL LEGEND
[ Durham County Schools' Football Association ]
Howard Kendall - Usworth Colliery Juniors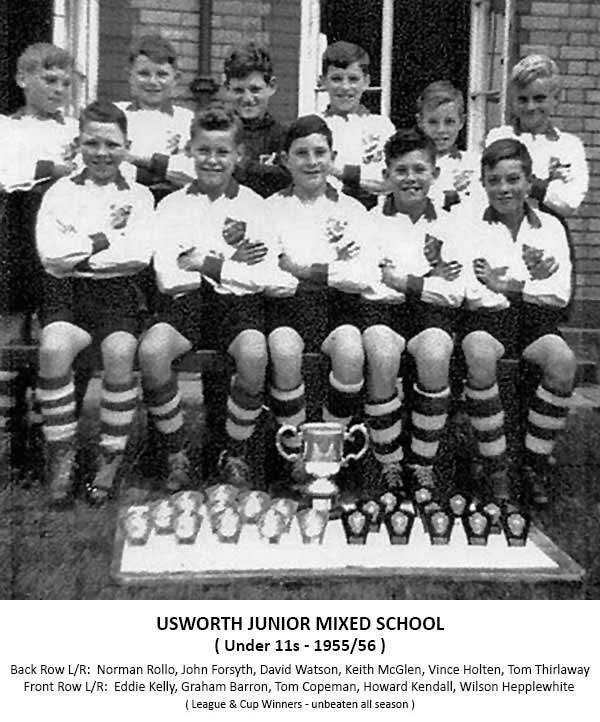 To read about Howard Kendall playing for Chester-le-Street Boys: Click Me.