---
Memories of Mining
Old Wagonways & Staiths
---
WOODEN WAGONWAYS
Used to Transport Coal from Local Mines to Keel Boats on the River Wear.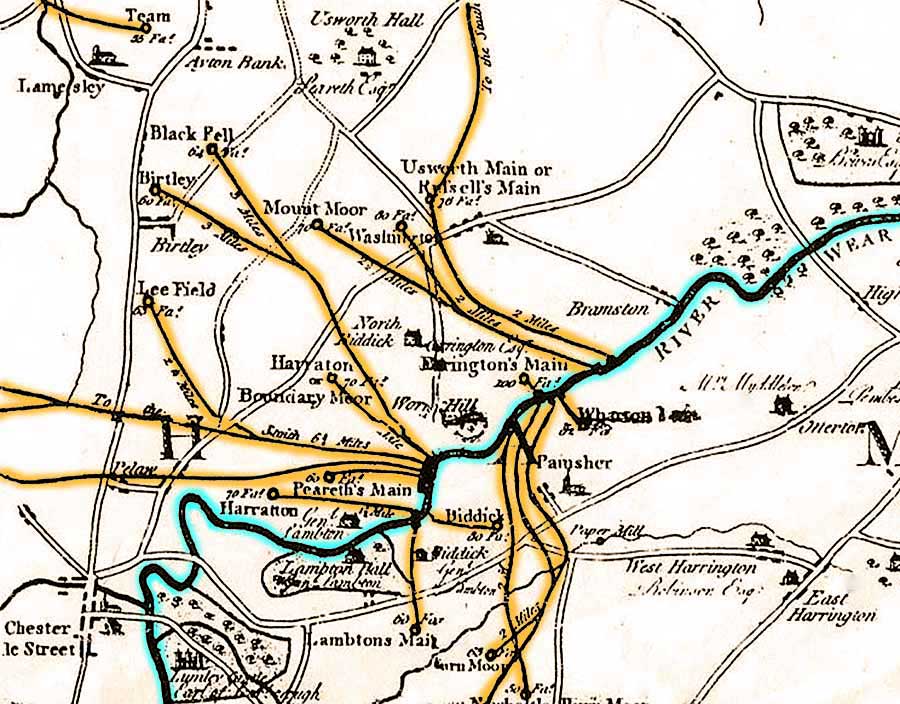 Extract from a 1787 Map by John Gibson.
N.B. The Manor labelled Usworth Hall was situated west of Holy Trinity Church at Great Usworth.
It was the home of William Peareth and is not the Usworth Hall we know today.
( For more details about local stately homes, click me. )
HARRATON WAGONWAY
... en route from Colliery to River.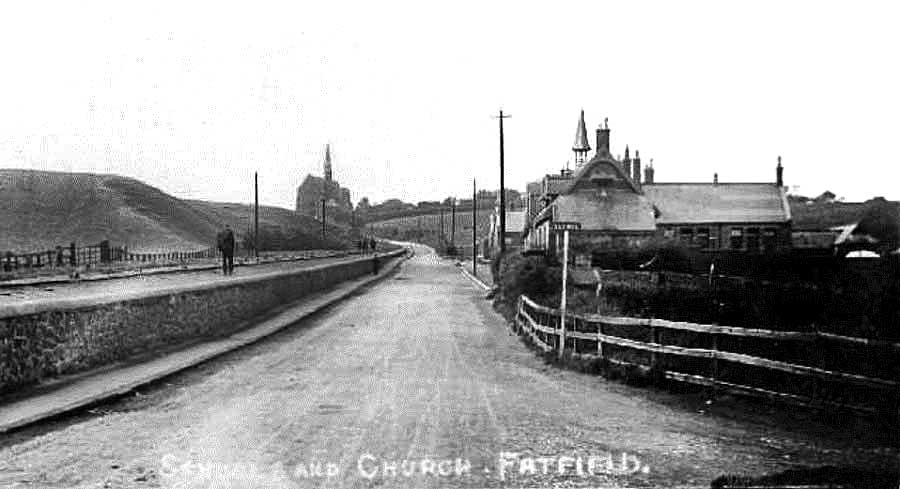 Years later: Harraton Wagonway, alongside Bonemill Lane, passes Saint George's Church, Fatfield School & Biddick Lane.
Map: 1888
RIVER WEAR & VICTORIA VIADUCT
Early 20th Century: coal is still being transported from Collieries to the River Wear using Wagonways & Coal Hoppers.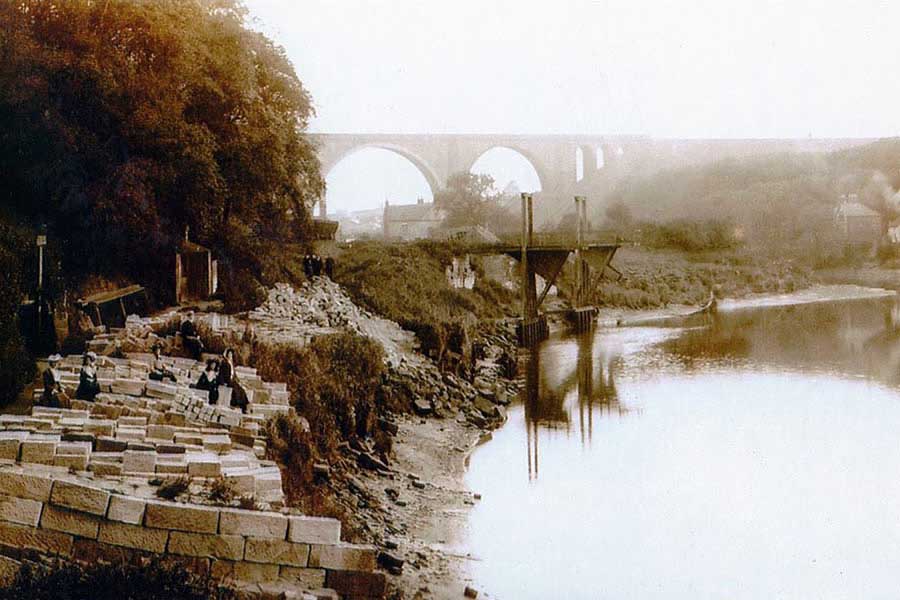 A view upstream from west of Cox Green, on the south side of the River Wear, looking towards the Victoria Viaduct.
STAITHS ON THE HARRATON & LAMBTON ESTATES
Much Further Upstream - West of Fatfield Bridge and Chartershaugh Bridge.
Chester-le-Street: bottom-left corner. Worm Hill: far right of R. Wear.
The Numerous Staiths allowing access to River Wear Keel Boats.
The River Wear is not shown south of New Bridge.
The Road to Sunderland is shown.
Cynder? Read Coke.
( Map, including additional information, Thanks to Keith Cockerill )
COMMENTS FROM KEITH
"This Map shows that in 1737 the River Wear was navigable as far as Picktree - close to 'Chester New Bridge'.
It may have been navigable beyond this in earlier times as it has been suggested that the Romans
may have supplied their Fort, Concangis, further upstream, by river transport."

"A Keelboat cargo of Coke weighed only half as much as a cargo of Coal. Hence, the Keelboat could operate in shallower waters."
---