---
Memories of the River Wear
Shipbuilding
---
Shipbuilding at Cox Green & Biddick to Washington Staithes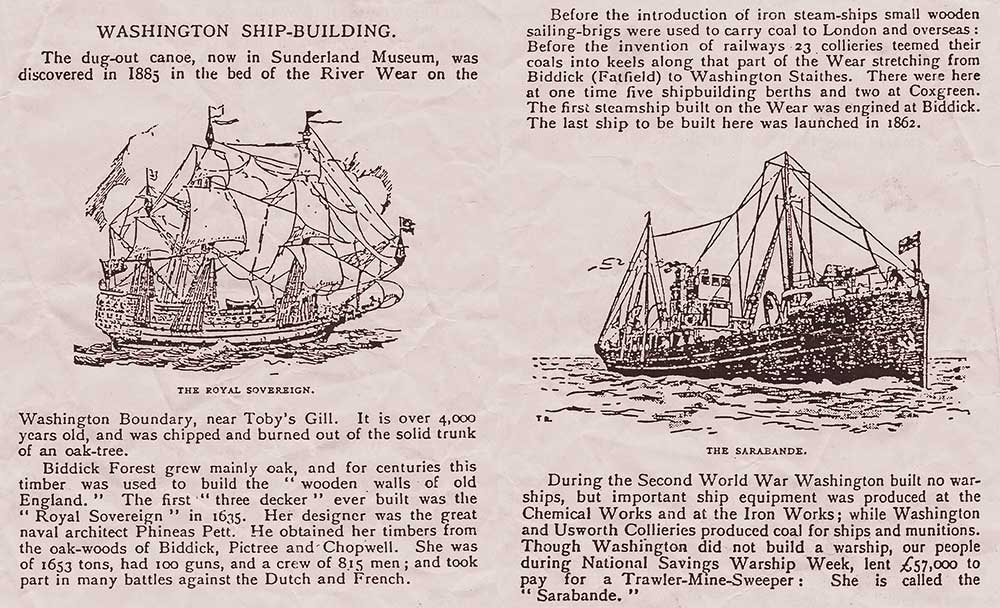 [ The above image is shown courtesy of Tyne & Wear Archives and Museums. ]
PLEASE NOTE:
The Royal Sovereign mentioned above is not the Flag Ship commanded by Geordie Hero,
Admiral Cuthbert Collingwood at the Battle of Trafaglar (1805).
• • ◊ • •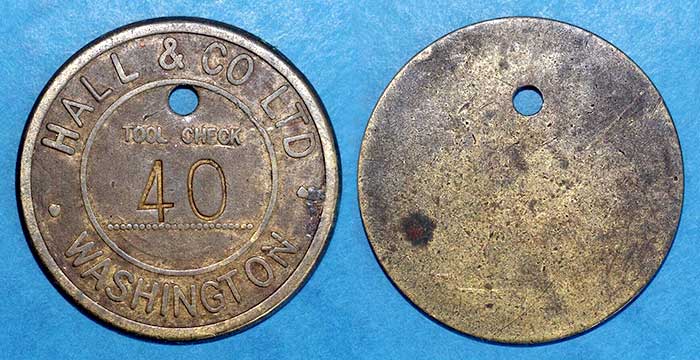 HALL & CO LTD
WASHINGTON
Tool Check / Token No. 40

HALL & CO LTD
Compare the Closing Date (1862) with the last Ship Launch Date in the Article above.
• • ◊ • •
W. DOXFORD & SONS LTD
A British shipbuilding company established in 1857 by William Doxford.
The shipyard was based on the River Wear in Pallion, Sunderland.
William Doxford began by building Wooden Ships at Cox Green on the Wear in 1840.
[ Info: Thanks to co-curate.ncl.ac.uk ]
---