---
Memories of ...
The Riverside near Barmston (2 of 4)
---
Jean Potts' Memories of Barmston Riverside
High Barmston Farm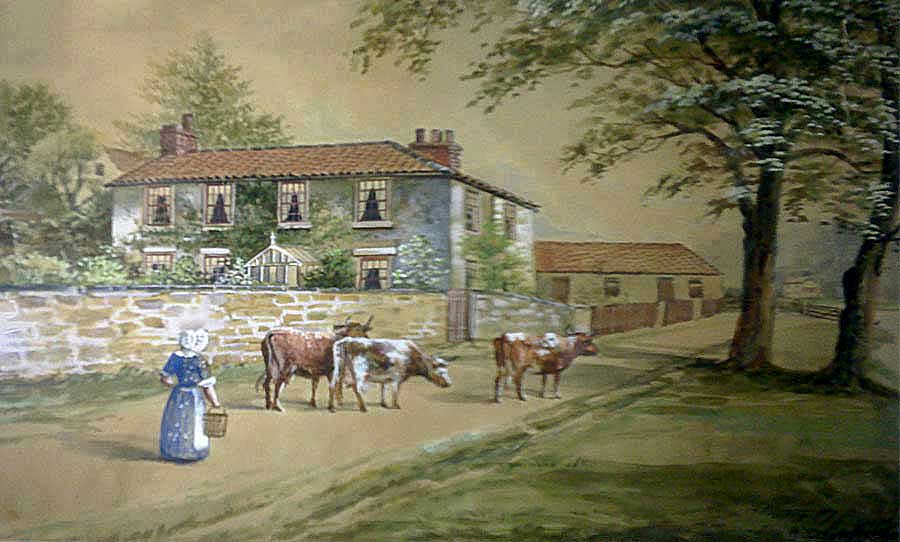 High Barmston Farm (1894) - painted by Albert Milton Drinkwater (1860-1917)
A treasured painting of Jean's ancestral home.
High Barmston Farm

High Barmston & Middle Barmston Farms were both known to the locals as Potts' Farms.
Jean says, "My great-great-grandfather, John Potts, farmed at Middle Barmston from around 1845.
His son, my great-grandfather, John Charlton Potts, later farmed at High Barmston.
My grandfather and father, both named John Stothard Potts,
carried on the family tradition at this farm."
High Barmston Farm

Haymaking at High Barmston Farm (1930s). Penshaw Monument and the south bank of the River Wear.
The High Barmston fields (off-picture, left) were called The Haughs and were known locally as 'The Harves'.
High Barmston Farm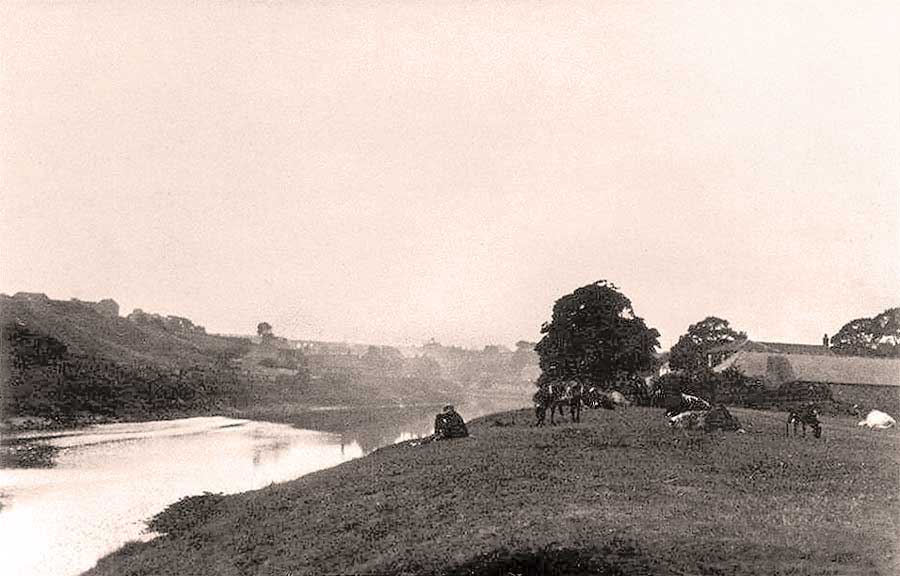 The view upstream from 'The Harves' towards High Barmston Farm and Cox Green.
The Victoria Viaduct is just visible below the horizon.
High Barmston Farm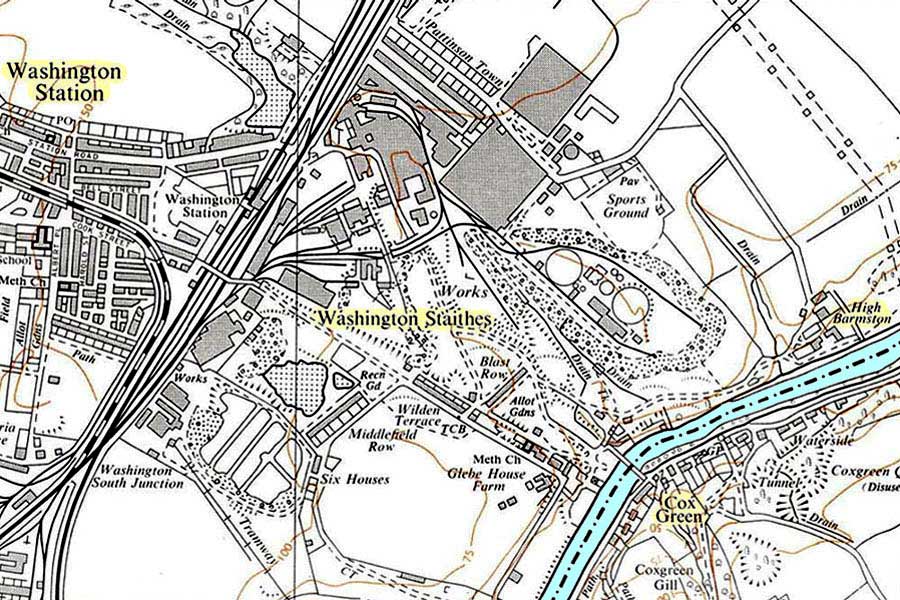 Washington Station, Washington Staithes, Cox Green, High Barmston Farm & River Wear.
---