---
Memories of Little Usworth & Waterloo
Usworth Mining Community 2/4
---
Who Remembers 'Jumping Diggers' Over The Burn?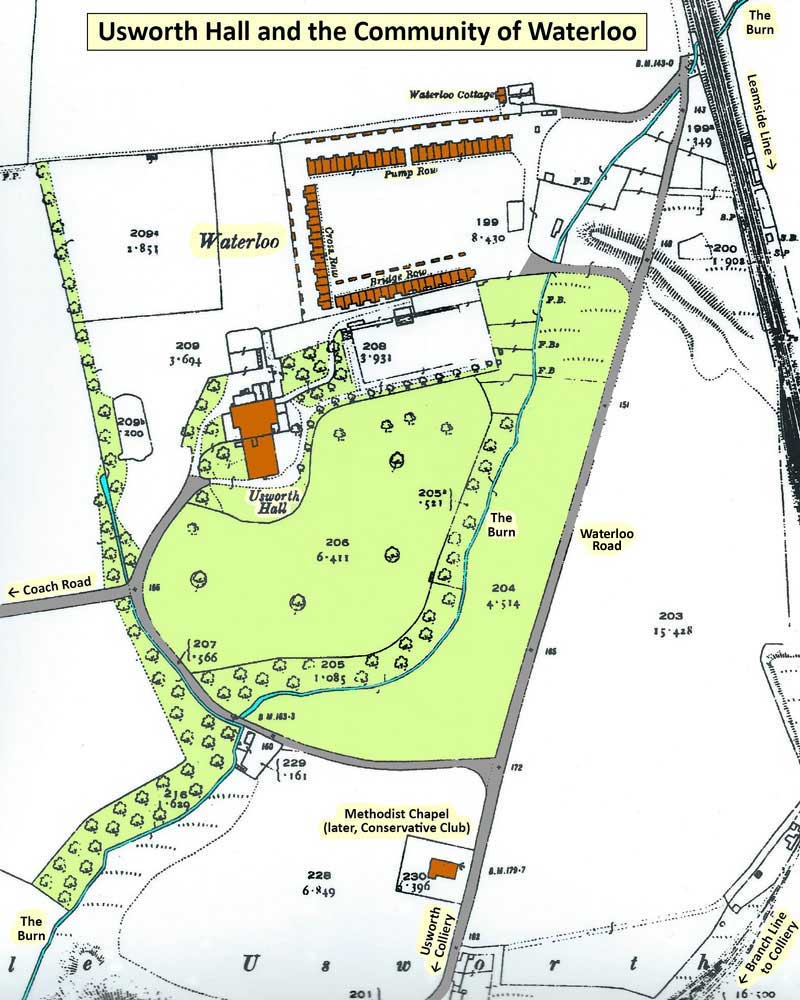 Usworth Hall Grounds, inside the encircling roads, were known to the locals as The Plantation / Plant'on.
Young lads would jump 'diggers', over The Burn, all the way from Don Gardens to Waterloo.
Some jumps were easy; some jumps were tricky; somebody always got wet.
We also had to dodge pit ponies as they galloped through
The Plantation's trees!
For more information on Hunter's Loo-y Bus: Click Me
Map Showing The Original Methodist Chapel
( A Warm Welcome, Prayers and ... Temperance! )

Little Usworth, Usworth Colliery, Usworth Hall & Waterloo, 1898
- - - ◊ ◊ ◊ - - -
50 Years Later and it's Usworth Conservative Club
( Members Only and ... Booze! )

Little Usworth, Usworth Colliery, Usworth Hall & Waterloo, c.1950s
The Colliery And The Conservative Club

Usworth Colliery and Usworth Conservative Club, c.1965