---
Memories of Usworth Colliery
Usworth Mining Community 3/4
---
Usworth Green - Map c.1965
( aka The Prefabs )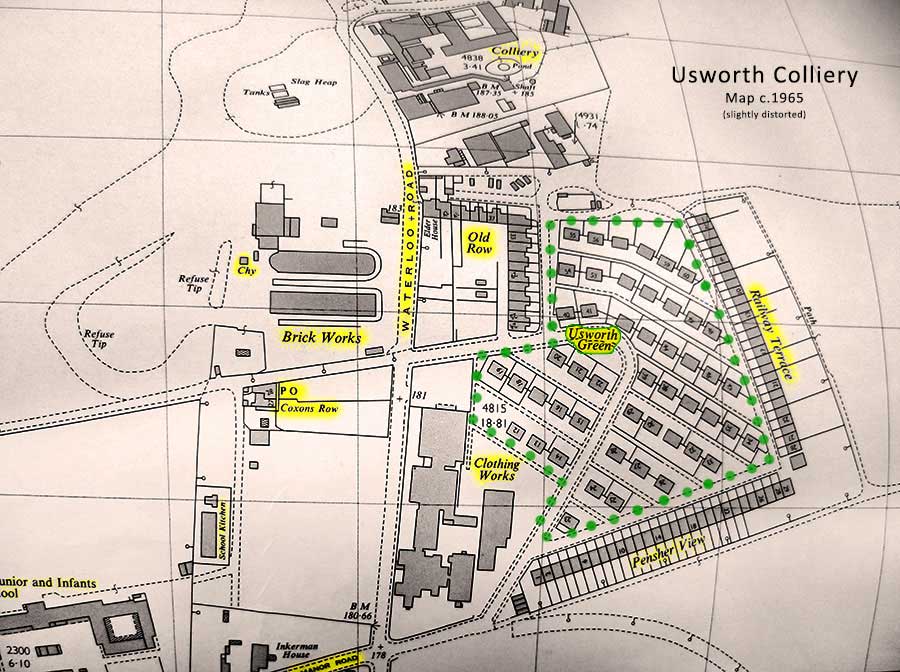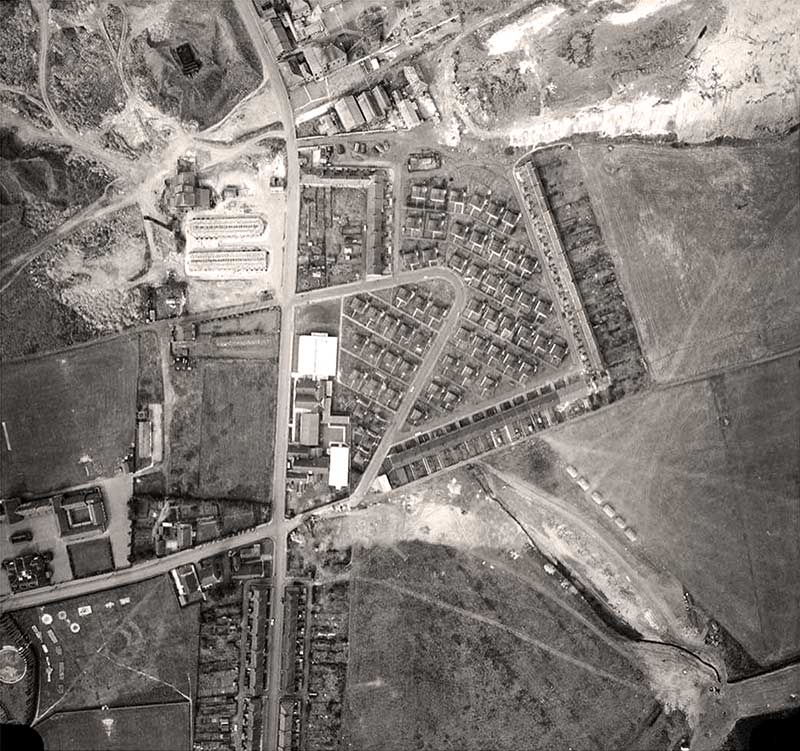 Aerial View showing lots of places for Old Usworthians to identify.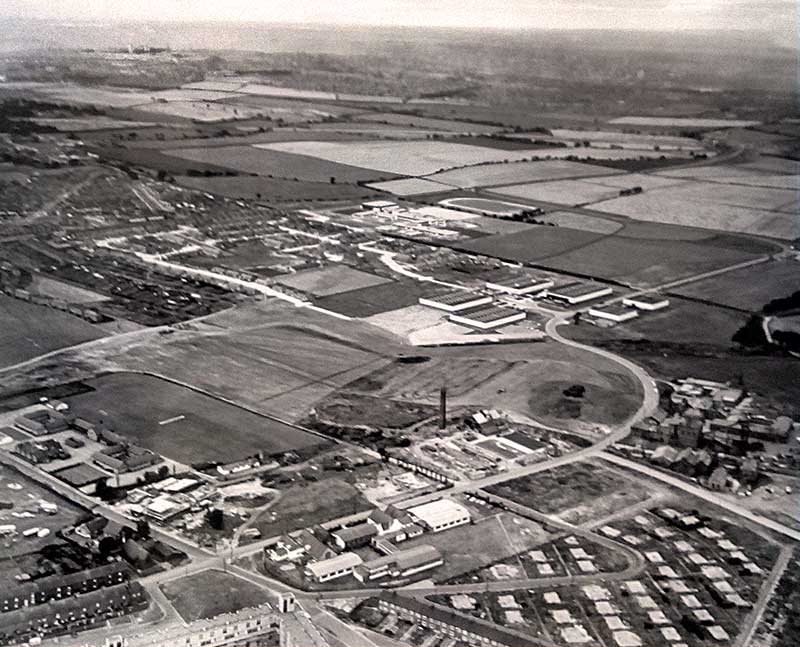 Several Years Later!
The Usworth Pit Heaps have gone! New Roads, Factories and Sulgrave Flats have appeared.
---
A Welcome Letter from Washington UDC

[ Thanks to Mr Guy's son Ernie, a Member of Washington History Society. ]

On the Edge of Usworth Pit Heap
[ Yours Truly - camera-shy! Photographer: Laura Simpson. ]

Two Pals - Jim Gill (No. 30) & Jim Stubbings (No. 31)
[ That's me in the car. Photographer: James Gill Snr. ]
Jim's Dad, Bobby Stubbings, ran the Usworth Juniors Under-18 Football Team for many years. And very good they were, too!
---