---
Memories of Washington
Bits & Pieces / Odds & Ends / Midget Gems! (1 of 4)
---
THE BATTLE of TRAFALGAR
( Naval engagement fought by the Royal Navy against the combined fleets of the French and Spanish Navies, during the Napoleonic Wars. )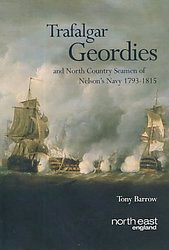 WASHINGTON MAN
fought aboard
HMS Victory
at the
The Battle of Trafalgar
(21st October 1805)
AB Thomas Wood, aged 42, from Washington
was a crew member on Lord Nelson's flagship Victory.
He is not listed among the casualties.
(Source: Tony Barrow's book - Trafalgar Geordies)
THE ROYAL SOCIETY
( The Royal Society is a Fellowship of the world's most eminent scientists and is the oldest scientific academy in continuous existence. )
FELLOWS of the ROYAL SOCIETY
• HM Queen Elizabeth II (Patron)
• HM Queen Victoria (Patron)
• Sir Isaac Newton
• Albert Einstein
• Michael Faraday
• Stephen Hawking
• Sir Tim Berners-Lee
• Robert Boyle
• Sir Humphry Davy
• Daniel Gabriel Fahrenheit
• Enrico Fermi
• Sir Alexander Fleming
• Werner Karl Heisenberg
• Sir Frederick William Herschel
• Robert Hooke
• Antoine Laurent de Lavoisier
• Charles Messier
• Joseph Priestley
• Erwin Schrödinger
(Small sample of Fellows)
WASHINGTON MEN
who were
Fellows of the Royal Society
Sir Isaac Lowthian Bell FRS
of New Washington (later, Dame Margaret's) Hall.
See What's Where: People; Gertrude Bell.
Sir Harold Jeffreys FRS
of Fatfield.
See What's Where: People; Sir Harold Jeffreys.
Hugh Lee Pattinson FRS
Co-founder of Washington Chemical Works.
Born: Alston. Lived: Gateshead. Interred: Washington Holy Trinity.
Why call it
THE MILL HOUSE?
( There's a clue in the map! )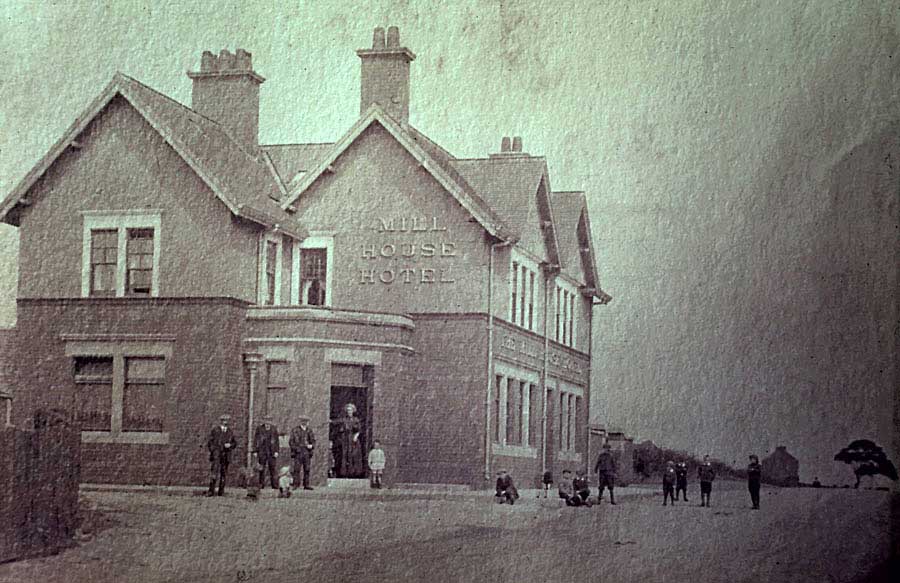 The Mill House Hotel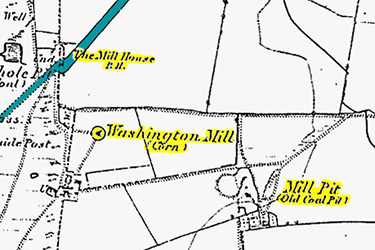 Extract from Map of Washington Moor - 1858
To leave this page and go to a larger version of the above map: Click Me.
FOOTBALL SENSATION!
( Almost impossible to believe ... but absolutely true! )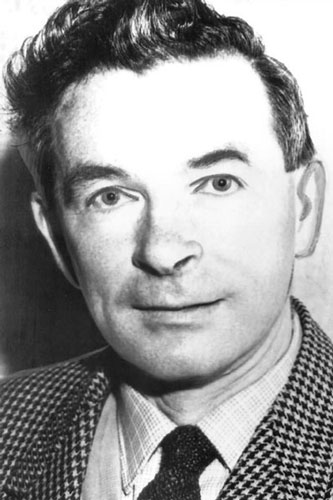 USWORTH MINER'S SON
leads
BENFICA FC
to
3 Consecutive League Championships
(1970 - 1973)
Jimmy Hagan
was Benfica's Manager / Head Coach.
For more information: Click Me.