---
Memories of The Chemical Works
3/4 Chemicals on Site ... Allegedly!
---
WASHINGTON CHEMICAL COMPANY

BRITISH PHARMACOPOEIA
BP is the only Comprehensive Collection of Authoritative Official Standards for
UK Pharmaceutical Substances and Medicinal Products

Magnesia for Medical Use?

Date 1860s, Perhaps?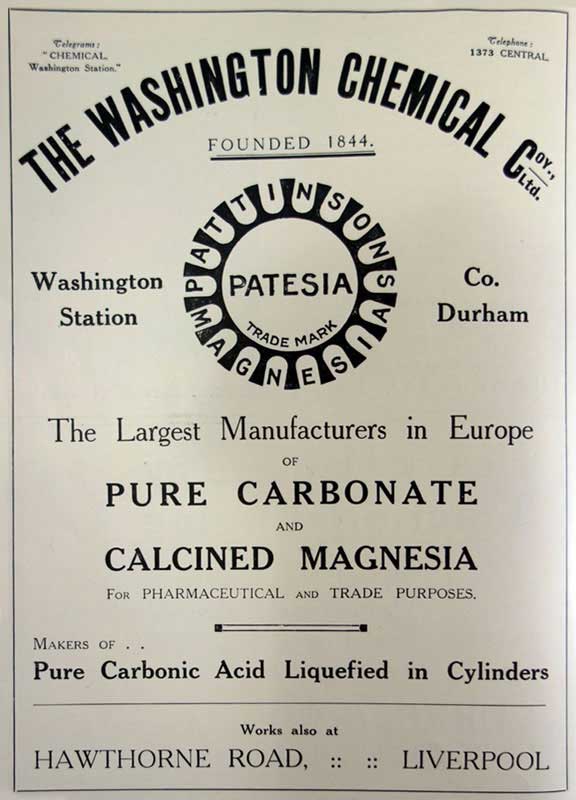 Washington Chemical Company Advert
COMMENTS FROM KEITH COCKERILL:
We know that sea water was pumped inland, via a pipe from the coast at Sunderland, to Washington Chemical Works
for Magnesia extraction. The remaining effluent was then pumped into the River Wear at Coxgreen.
I had always assumed that the extracted Magnesia was for industrial use. Having worked at Pyrotenax in Hebburn
for nearly 25 years, I know that Magnesium Oxide was purchased from Washington Chemical Company
for use as an insulant in Mineral Insulated Electrical Cables. The above images suggest,
however, that Magnesia was also produced for human consumption!
---
The CHEMICALS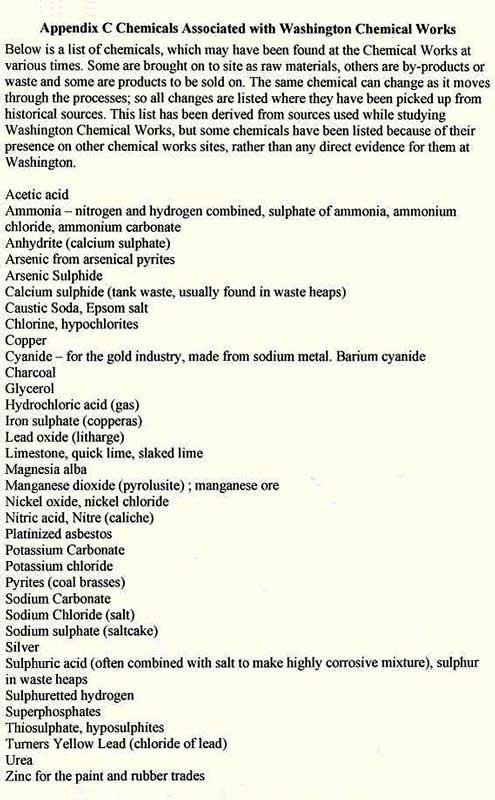 Some chemicals allegedly found at Washington Chemical Works.
[ Origin of Data Unknown ]
---

Chemical Works Invoice, 1st April 1925.
Benjamin Shaw & Sons Ltd, founded in 1871 were Manufacturers of Porter (dark brown Bitter Beer) and Ginger Beer.
By 1900, the firm had established a Mineral Water Works off Willow Lane in Huddersfield.
[ Carbonic Acid Gas was an early name for Carbon Dioxide. ]
---


Label from a Bag of Farmers' Lime made at Washington Chemical Works
[ Used to reduce soil acidity. ]
---