---
Memories of ...
Washington Chemical Works
---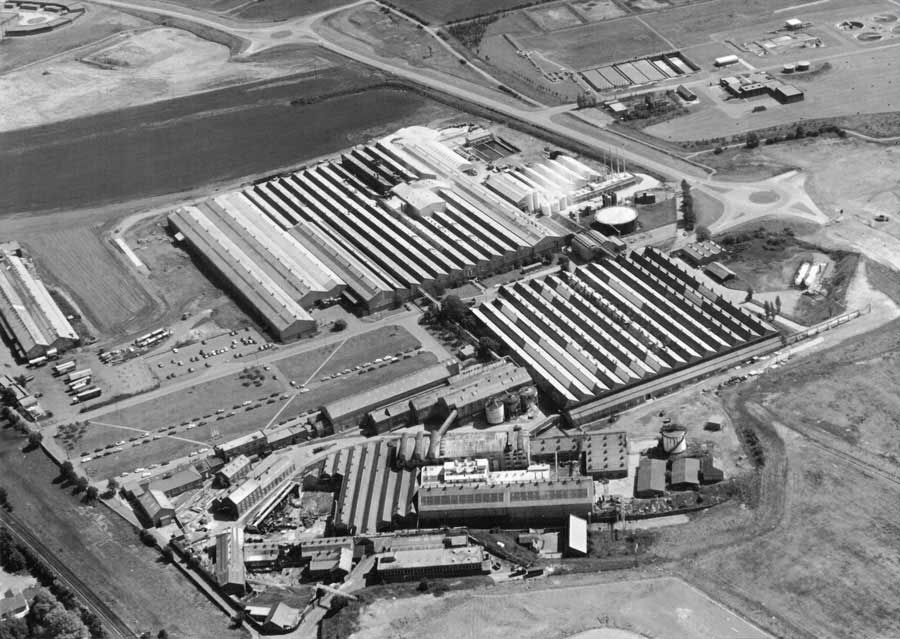 WASHINGTON CHEMICAL WORKS / NEWALL'S INSULATION COMPANY / CAPE INSULATION
( Approximate Date: early 1970s. )
1. The Leamside Line and the Tyne Dock to Consett Railway passed the Chemical Works in the bottom-left corner.
2. Pattinson Town has been demolished so this picture was taken after 1964.
3. That's Northumbrian Water's Sewage Treatment Works, top-right - on the far side of the 'new' Pattinson Road.
4. Note the two roundabouts under construction on Pattinson Road, the right-hand roundabout forming a junction with Barmston Road.
5. Teal Farm Estate is situated in the upper-centre of this image - left of (and between) the two roundabouts, and above Barmston Road.
Many thanks to Peter Vasey for supplying this excellent image.
◊ ◊ ◊ ◊ ◊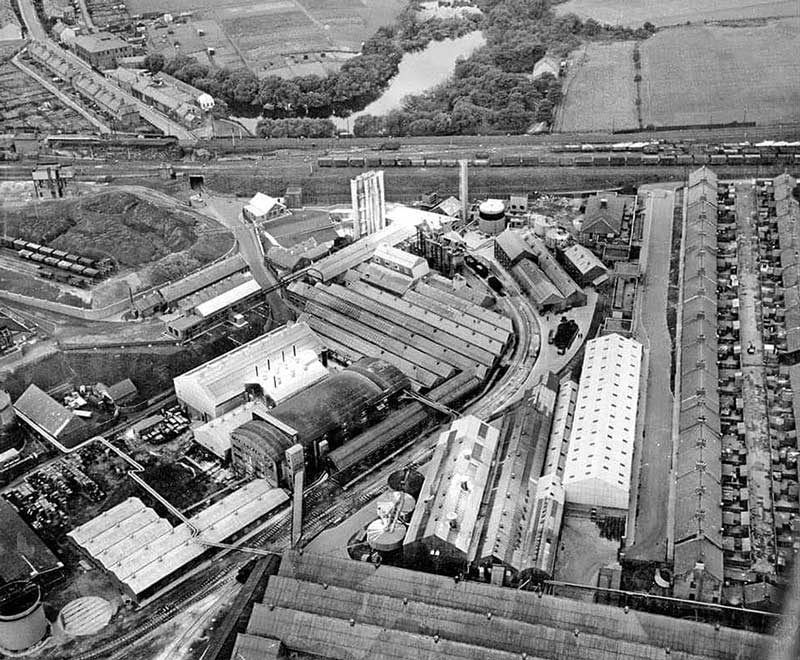 WASHINGTON CHEMICAL WORKS and PATTINSON TOWN
( A Decade or Two Earlier than Preceding Image. )
Washington Station Road (top-left) The Two Railway Bridges. The Willows (top-centre). Pattinson Town (far-right).
◊ ◊ ◊ ◊ ◊
VICTORIA VIADUCT / RIVER WEAR / WASHINGTON CHEMICAL WORKS
( Wow! What a Mess. Date Unknown.)
The Leamside Line and Tyne Dock / Consett Railway pass under the long footbridge before parting just beyond Washington Station.