---
Memories of Washington
Railway Stations
---
Washington Monopoly Board
USWORTH RAILWAY STATION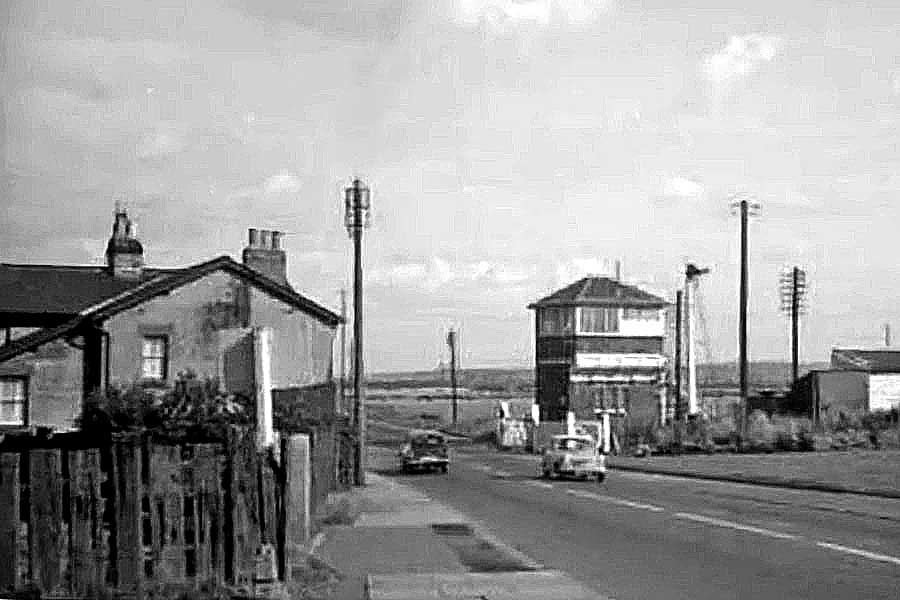 USWORTH STATION LEVEL CROSSING & SIGNAL BOX
The Main Road from New Washington to Sunderland
via Severn Houses, Three Horse Shoes and Usworth Aerodrome.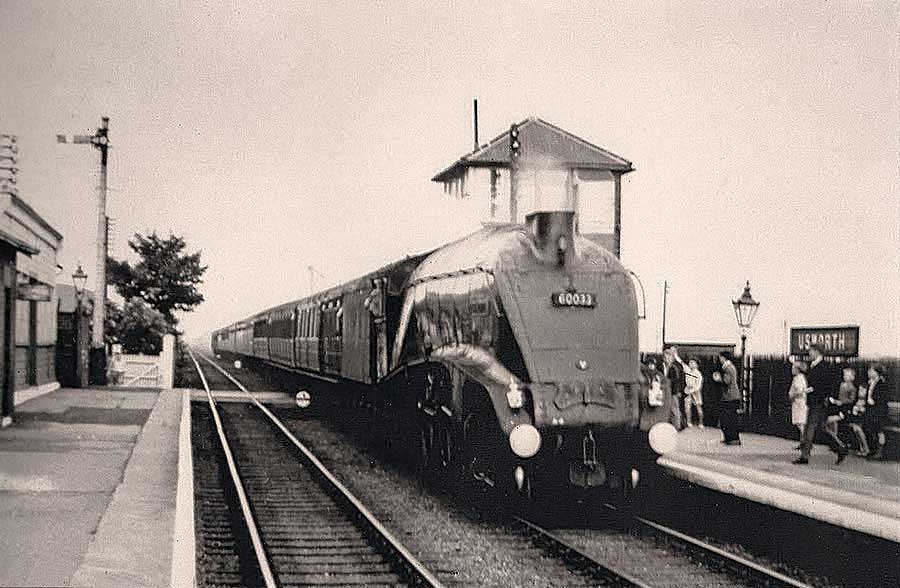 USWORTH STATION - 4th May 1964
A4 Class Passenger Express Locomotive No. 60033 Seagull
heading from Newcastle towards Washington Station and Victoria Bridge.
Left at Level Crossing: Usworth Station Road to Front Street and New Inn Corner.
Right: main road to Sunderland, via Severn Houses, Usworth Aerodrome and Hylton Castle.
Note the Trainspotters! On Sundays (1950s), Main Line Trains were diverted along the Leamside Line.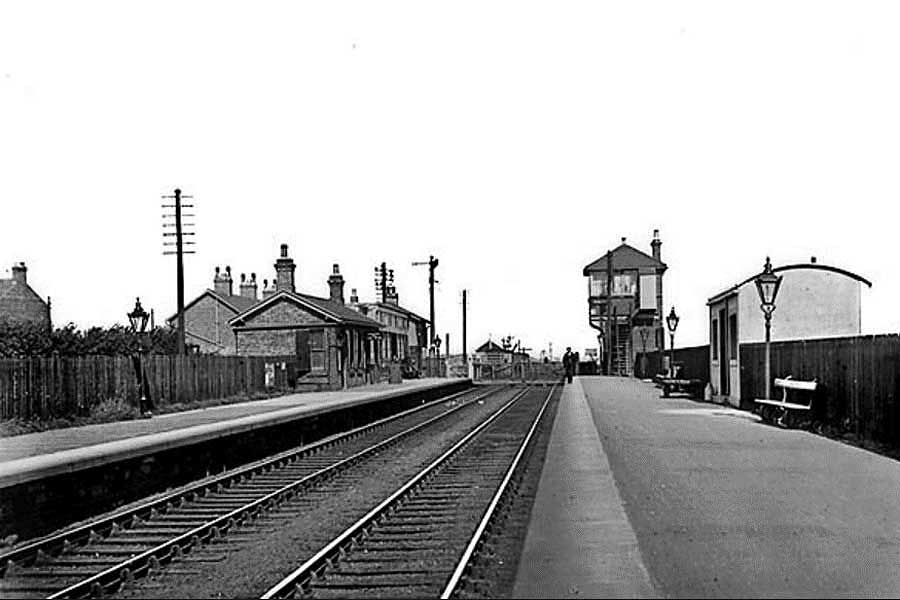 USWORTH STATION
Straight ahead to Pelaw Junction, High Level Bridge and Newcastle Central Station.
Note the Gas Lamps - Just like those at Coxgreen Station.
[ Photographer: H.G.W. Household ]

USWORTH STATION
The Severn Houses terrace is quarter of a mile to the right, heading towards Sunderland.
Usworth Colliery is on the left, half a mile down the railway track.
The New Inn Corner is one mile to the left.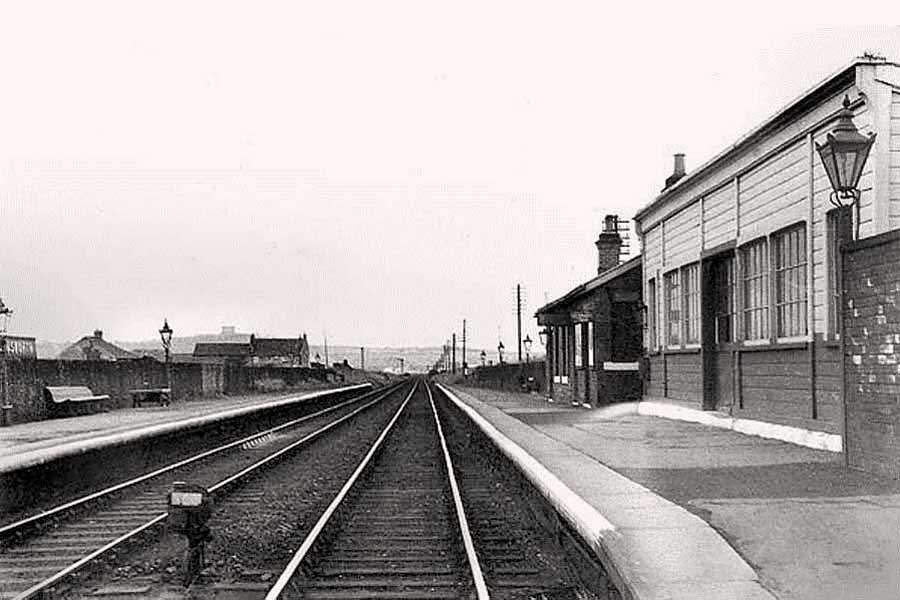 USWORTH STATION - 1958
Usworth Station looking towards Penshaw Monument and Washington Station.
Hillthorn Farm is left of the tracks.
[ Photo from Stations UK ]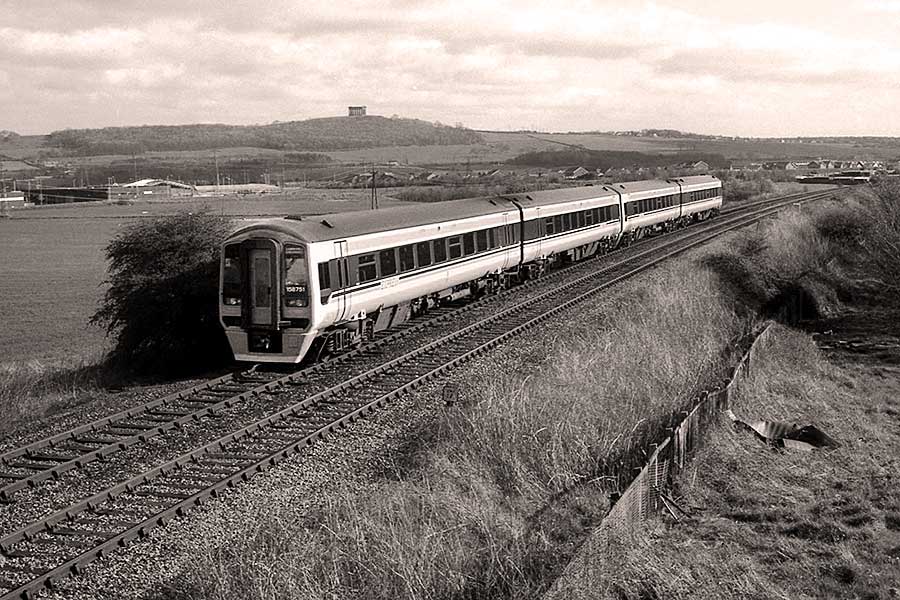 EN ROUTE FROM USWORTH STATION TO WASHINGTON STATION
Diesel Multiple Unit heading from Usworth Station (left) to Washington Station (right).
Close to Marble Arch at the east end of the future Barmston Village.
[ Photographer & date, unknown. ]

MAP SHOWING USWORTH STATION
Note the Track under the Railway at Marble Arch.
---