---
Memories of Washington
Railway Stations
---
Washington Monopoly Board
PENSHAW RAILWAY STATION

PENSHAW STATION ENTRANCE
View uphill on the A182: Penshaw Station Road passing under the Leamside Line.
In the 'Tunnel', steps to the right lead up to the Station platforms.
See Station Map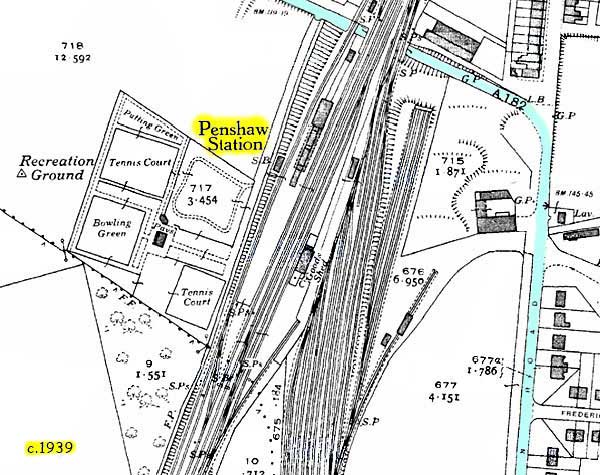 MAP PENSHAW STATION c. 1939
Note the Old A182 passing under the railway lines en route to Shiney Row.
Compare with view above, under Railway Bridges.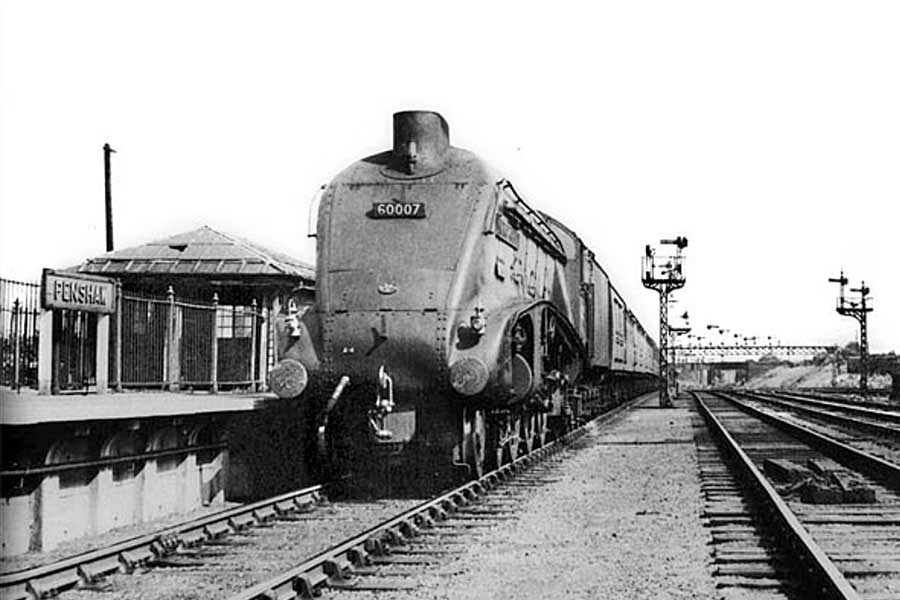 PENSHAW STATION
Class A4 Pacific No. 60007, Sir Nigel Gresley - named after its designer.
Photo by Ian S. Carr - Sunday, 23rd August 1959.

PENSHAW STATION
View towards Washington and Usworth Stations - after crossing the River Wear at Victoria Bridge.
Continue straight ahead to Sunderland Station, via Coxgreen Station.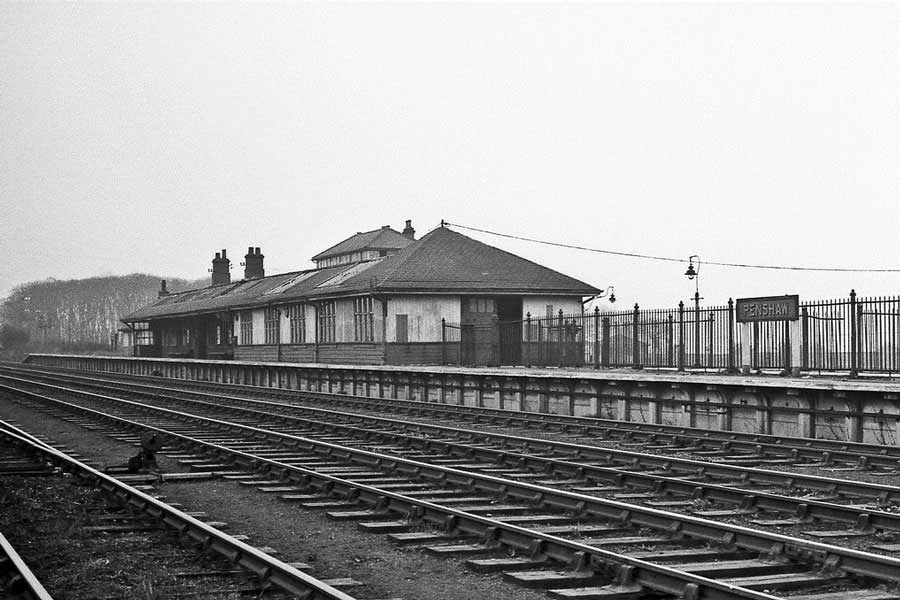 PENSHAW STATION - 1964
Straight ahead to London, via Leamside.
Penshaw Recreation Ground (The Rec) was behind the Station Buildings.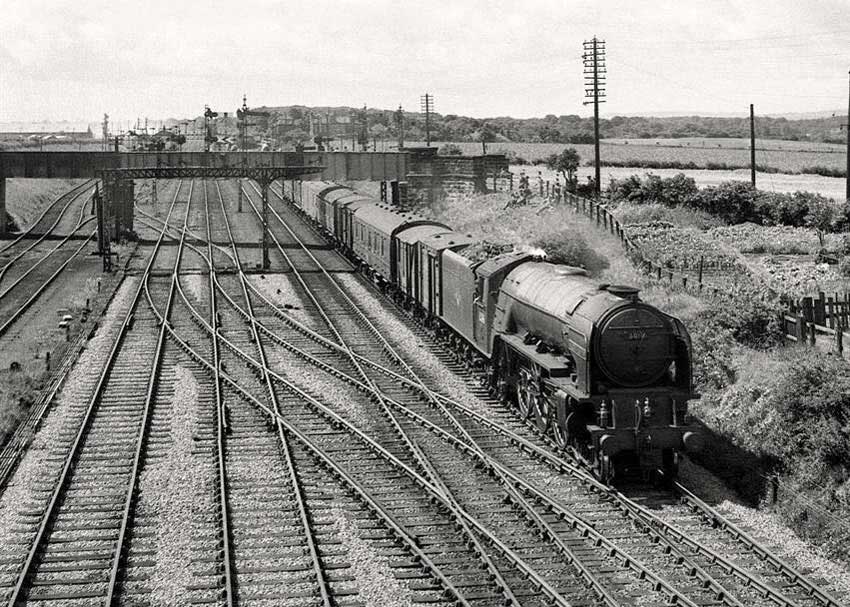 HEADING TOWARDS VICTORIA BRIDGE - FROM PENSHAW STATION
Class A1 locomotive, No. 60116, Hal o' the Wynd approaches Penshaw Junction - 1959.
See the 'Grey' Bridge on the Map below.

CROSSING VICTORIA BRIDGE
A4 No. 60022, Mallard (19th July 1959): World's fastest steam locomotive (126 mph)
on Victoria Viaduct, approaching Penshaw Junction. Chemical Works, right.

LEAVING VICTORIA BRIDGE - NEAR PENSHAW JUNCTION
A4 No. 60026, Miles Beevor at Penshaw Junction (1959).
On the right: the Branch Line to Sunderland, via Cox Green Station.

LEAMSIDE LINE CROSSING THE RIVER WEAR
Washington Station - Top Red Dot Penshaw Station - Lower Red Dot
---