---
Memories of Washington
Railway Stations
---
Washington Monopoly Board
COXGREEN RAILWAY STATION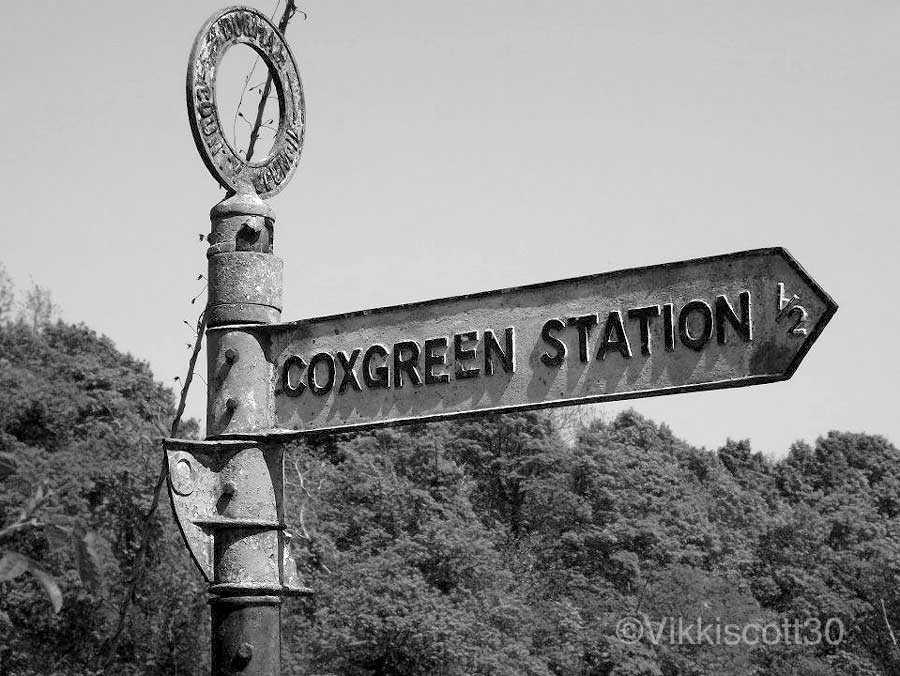 COXGREEN STATION
Durham County Council Sign: Cox Green Village, on the riverside, next to the Oddfellows Arms.
Pointing up the Bank to the Railway Station.
[ Photo by Vikki Scott ]

COXGREEN STATION
Multiple Unit Train heading from Durham to Sunderland having called at Penshaw Station.
Left at the Level Crossing to Penshaw Monument - Right to Coxgreen Village and the River Wear.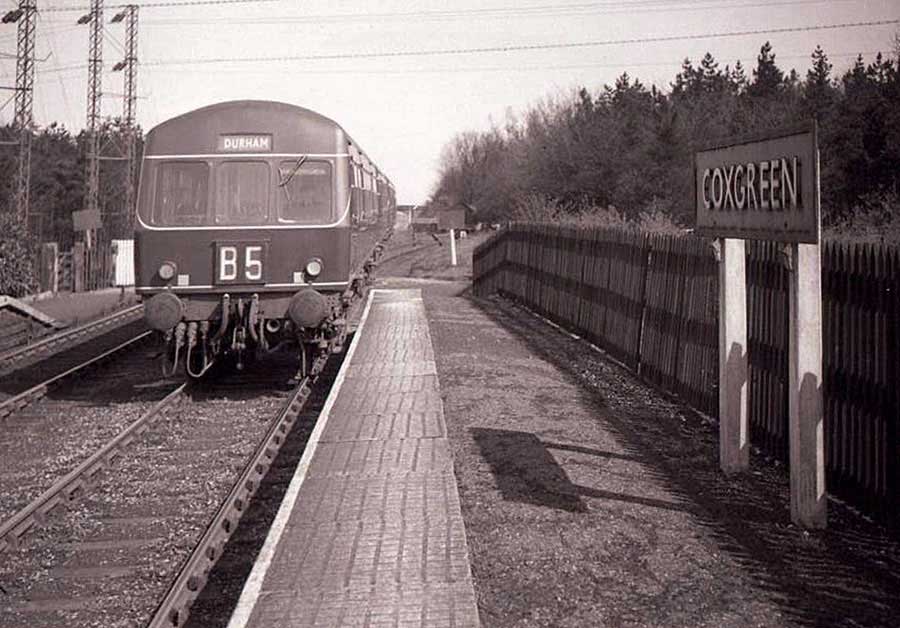 COXGREEN STATION
Durham-bound Diesel Multiple Unit arriving at Coxgreen from Sunderland.
Next stop: Penshaw Station.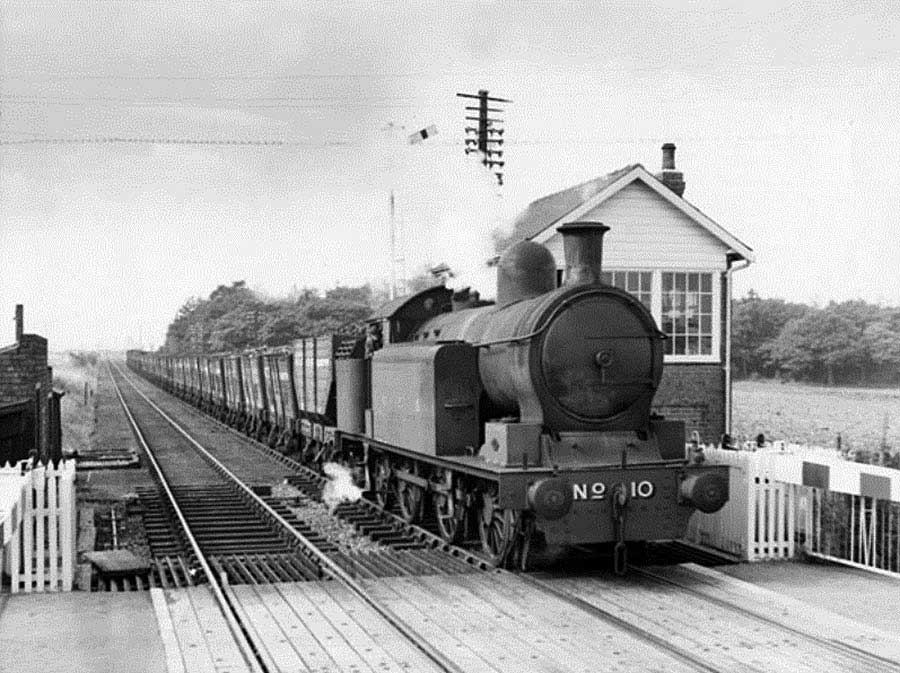 COXGREEN STATION - 27th August 1965
Lambton Railways Steam Engine No. 10 - built 1909 by Robert Stephenson & Co.
Coxgreen is ½ mile to the right.
[ Photo by Ian S. Carr ]

COXGREEN STATION c. 1965
Looking towards Penshaw Junction and Penshaw Station.
Closed to passengers in 1964. Freight Traffic ceased in August 1967.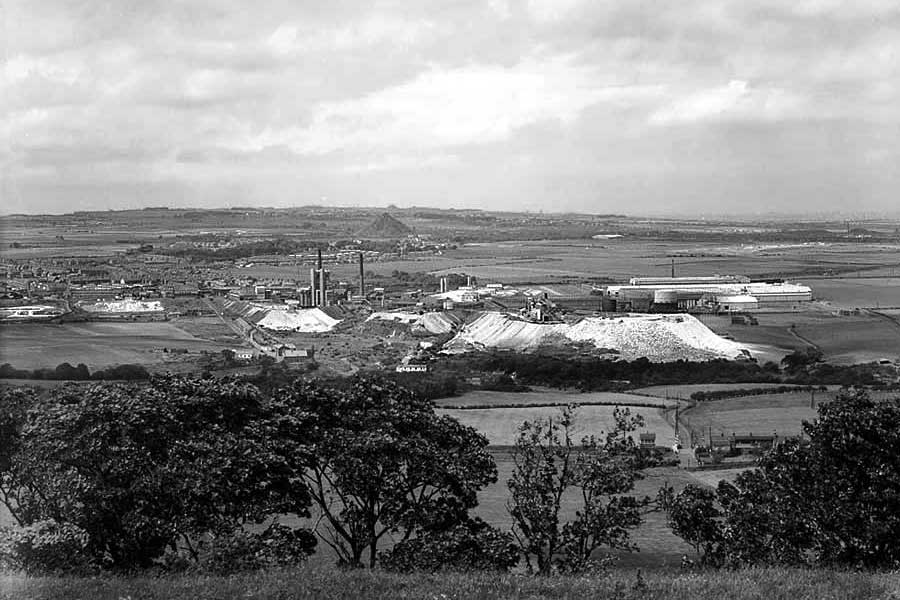 COXGREEN STATION - 1965
Washington Chemical Works from Penshaw Hill.
Note Cox Green Station (lower, right) and the 'F' Pit Heap (left of centre)
[ Thanks to T&W Archives and Museums ]

MAP OF COXGREEN STATION
Washington Station (Top Red Dot) - Victoria Viaduct - Penshaw Junction - Cox Green Station
( N.B. The vertical lines passing Coxgreen Station are power lines. )
---
All of our 4 Local Stations had similar Gas Lamps.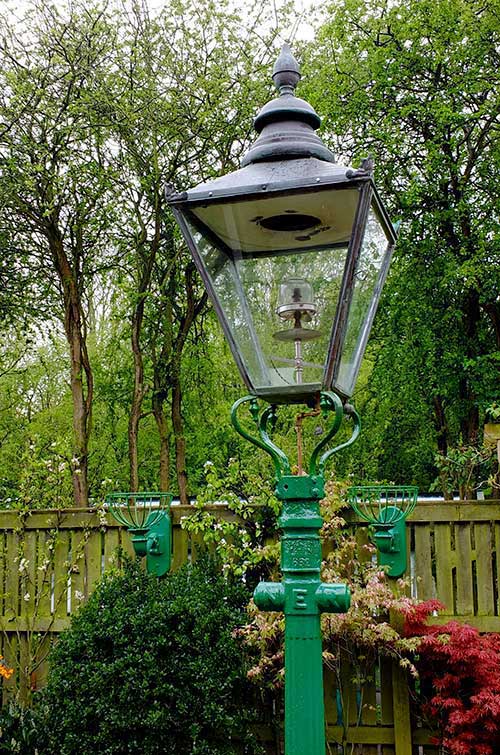 FORMER COXGREEN STATION GAS LAMP

COXGREEN STATION 1832
INFORMATION FROM VARIOUS SOURCES:
Opened in 1853 on the line from Durham to Sunderland, the Station was situated on the north side of Coxgreen Road
The Station initially had short platforms which were lengthened in 1896 to accomodate increased traffic.
Coxgreen Station closed in 1964.
NOTE THE DATE ON THE LAMP POST. CAN YOU EXPLAIN THAT?
A former 'Railway Man' has told us that in 1832 the Station name was Cox Green.
Two words! Could the Lamp have had a replica plate fitted to it?
Coxgreen Railway Station was first recorded in Bradshaw's Railway Guide in November 1854.
[ Names of Photographer, House Owner and Location of the Garden have been deliberately withheld. Jim ]
---