---
Memories of Washington
Monopoly Orange Section
---
Washington Monopoly Board
THE ORANGE SECTION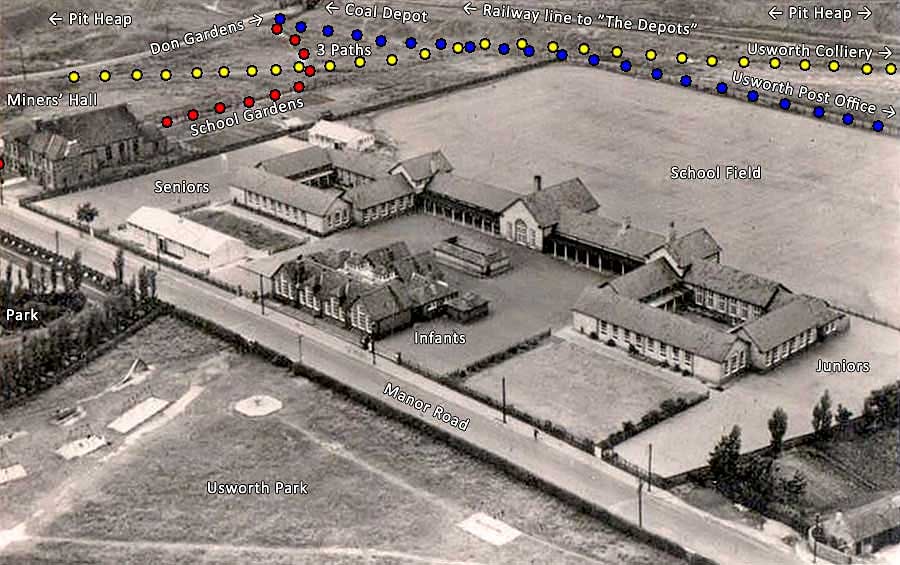 MANOR ROAD
Usworth Miners' Welfare Hall - Usworth Colliery Mixed School
Top left to New Inn Corner - Bottom right to Saint Michael's and All Angels Church

EDITH AVENUE
Wesleyan Methodist Chapel - Manor Road and St Michael's are on the left at the bottom of the bank.
Follow Waterloo Road from St Michael's, via Usworth Colliery, to the Community of Waterloo.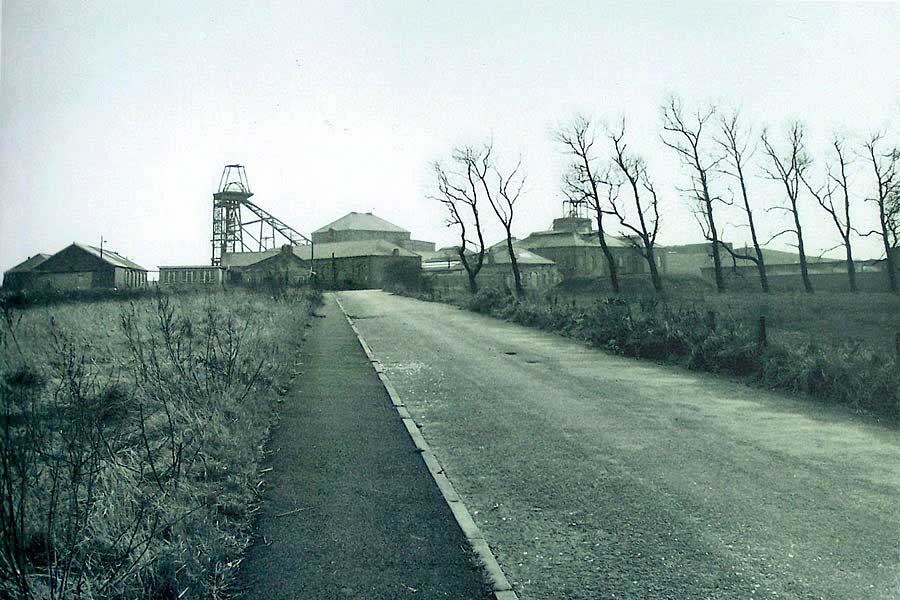 WATERLOO ROAD
Usworth Colliery: viewed from the Waterloo side - Off-picture, right: Usworth Conservative Club!

USWORTH CONSERVATIVE CLUB - No Kidding!
Formerly a Wesleyan Chapel, Usworth Conservative Club was demolished c.1970
Usworth Hall grounds, right horizon - Waterloo, ¼ mile to the right

MAP - WATERLOO ROAD
Waterloo Road ran from St Michael's Church (off-picture, bottom) around Usworth Colliery to Waterloo.
Waterloo was the starting point for Hunter's (Loo-y) Bus, en route to Waterside.
[ More information regarding this 'Famous' Bus Service at: What's Where; Miscellaneous; Hunter's Loo-y Bus ]
---