---
Memories of An Usworth Man
Teacher, John Suggett (1 of 5)
---
Paintings / Drawings by John Suggett
John's Memories of a Childhood in Usworth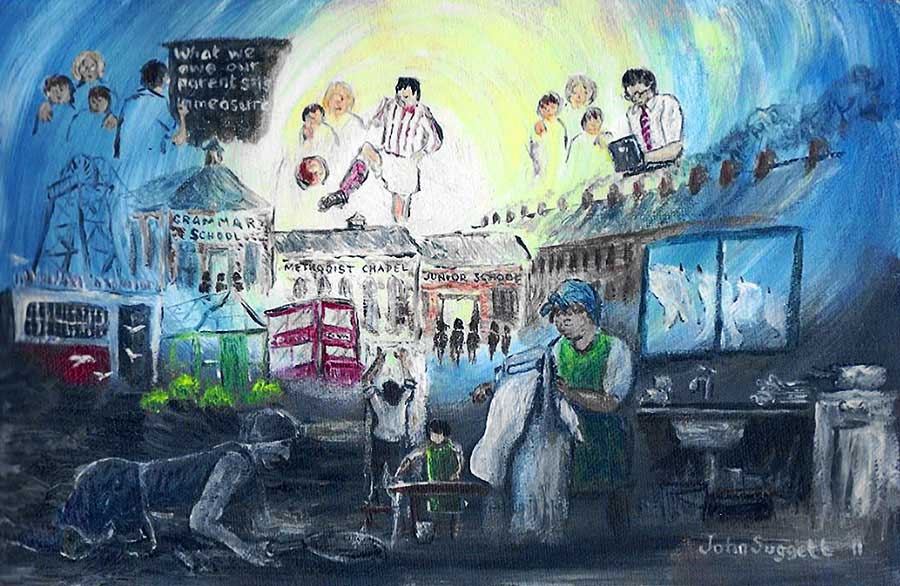 SOME OF JOHN'S PERSONAL MEMORIES:
Life in Usworth where his Dad was a miner (who loved his pigeons) and his Mam was a housewife.
His brother, Colin, was a professional footballer - Sunderland, Newcastle, West Bromwich Albion and Norwich City.
John's early education was at Usworth Colliery Junior Mixed School and Washington Grammar School; his profession was Teaching.
Picture by John Suggett
STREET CRICKET
A Bin Lid, a Bat and a Ball. Howzat!
Picture by John Suggett
BACKYARD CRICKET
Two Green Doors: The Netty & The Coal Hoose!
Picture by John Suggett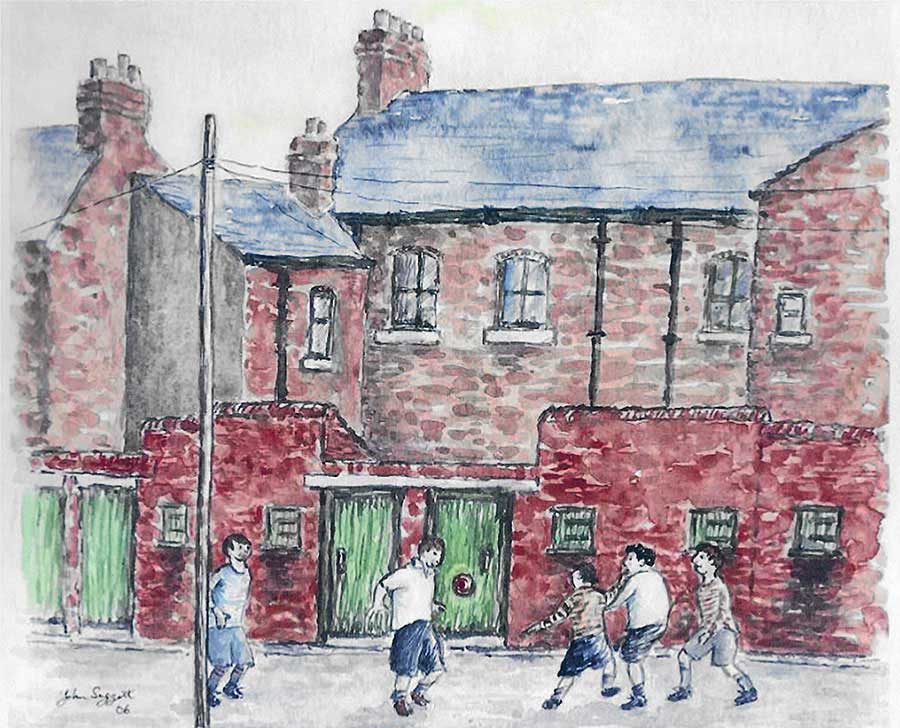 STREET FOOTBALL
Remember 'Gates' where each player had his own goal (Gate) to defend and he could score in anyone else's.
• • ◊ • •
The above pictures were contributed by Usworth Man, John Suggett.
Thanks for the memories, John. Thanks also to Washington History Society.
• • ◊ • •
A PERSONAL RECOLLECTION
Bin Day at Don Gardens Playing Fields!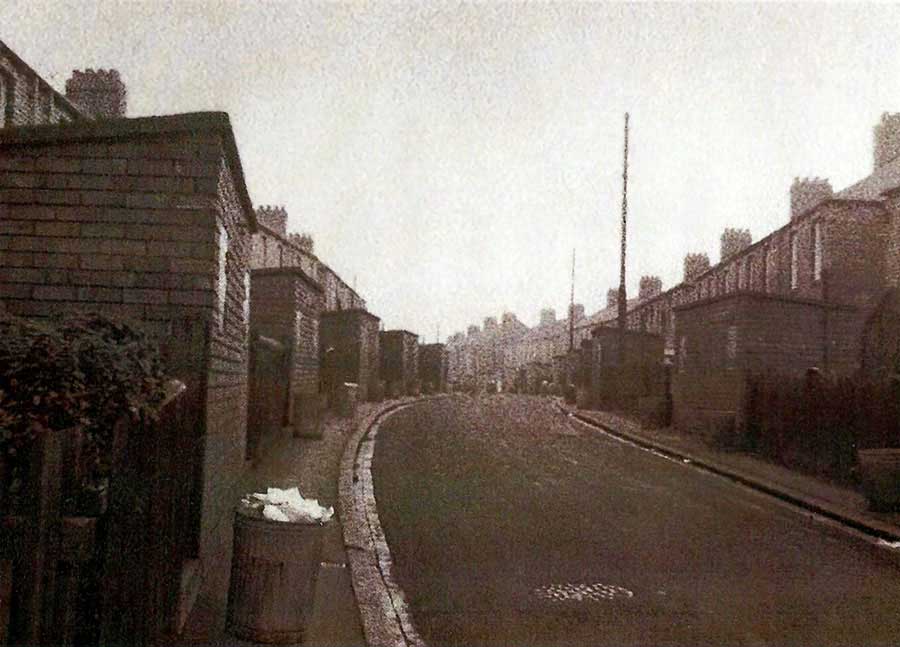 I remember playing Gates in the back-street between Don Gardens (left) & Tyne Gardens (right).
Headers, too - between opposite Coal House / Toilet Blocks. Note the crossbars!
I played regularly with near neighbours Lenny, Tim & Russell.
(Jim)
• • ◊ • •
[ Local Miner, Edward Nesbitt wrote a poem about Street Games. Read it (and others) at What's Where; Poets' Corner: Edward Nesbitt. ]