---
Memories of Mining
North Biddick Colliery 1/4
---
North Biddick Colliery
Known locally as ' Butney '
( Opened 1710 - Closed 1935 )

North Biddick Colliery - Victoria Bridge / The Leamside Line - River Wear - The Ferry
( Looking downstream from Dog Hole towards Coxgreen. )
• • ◊ • •
• • ◊ • •
Map of North Biddick Colliery
( 1888-1913 )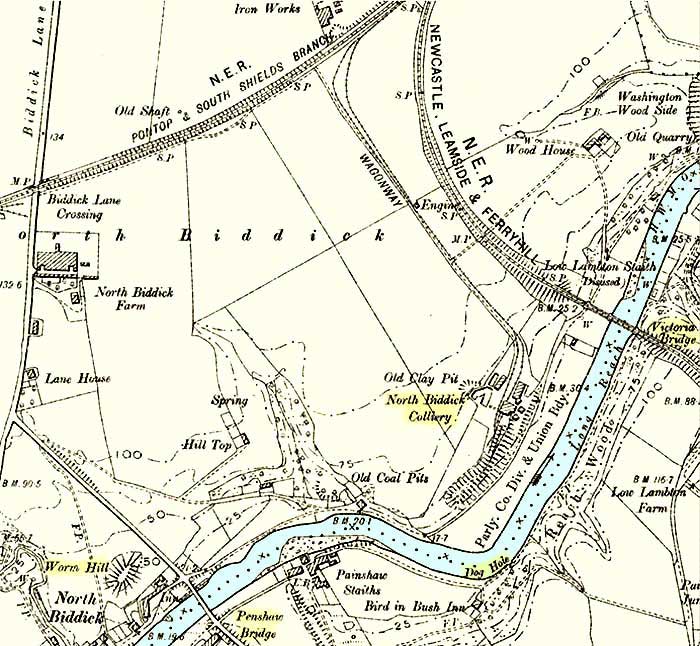 North Biddick Colliery was located close to the north bank of the River Wear,
between Fatfield (Penshaw) Bridge and Victoria Bridge.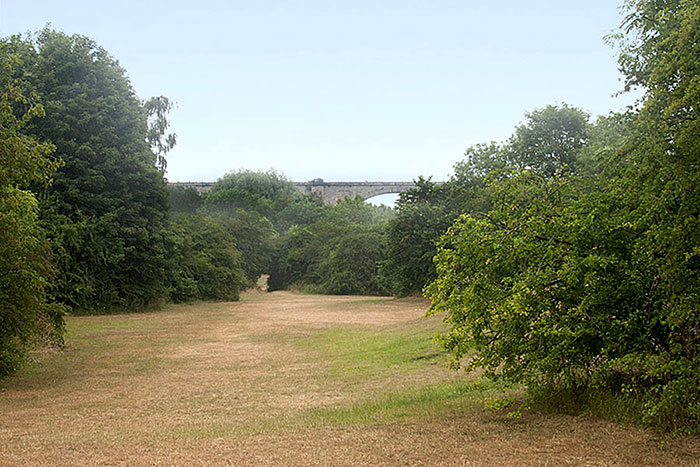 Site of North Biddick Colliery - 2018
[ Photo: J.G. - 9th July 2018 ]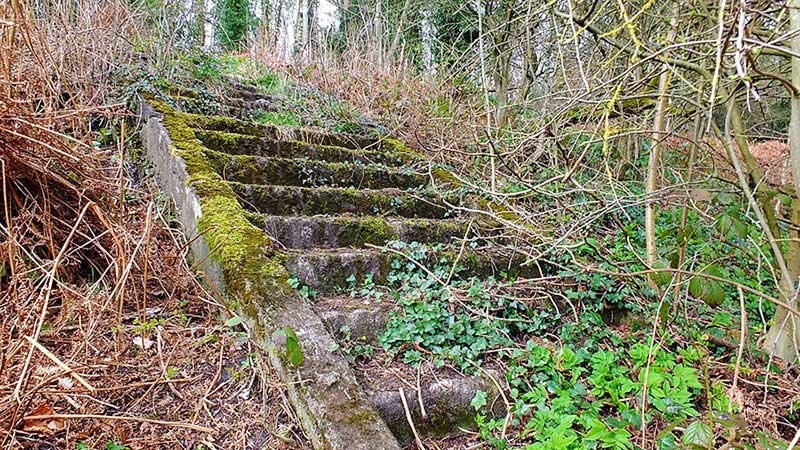 The Steps that once led to North Biddick Colliery Offices.
[ Photo: Keith Cockerill - March 2020. Information from a local resident. ]
• • ◊ • •
North Biddick Lodge Banner at Harraton War Memorial
( North Biddick Colliery was half a mile beyond Fatfield Bridge. )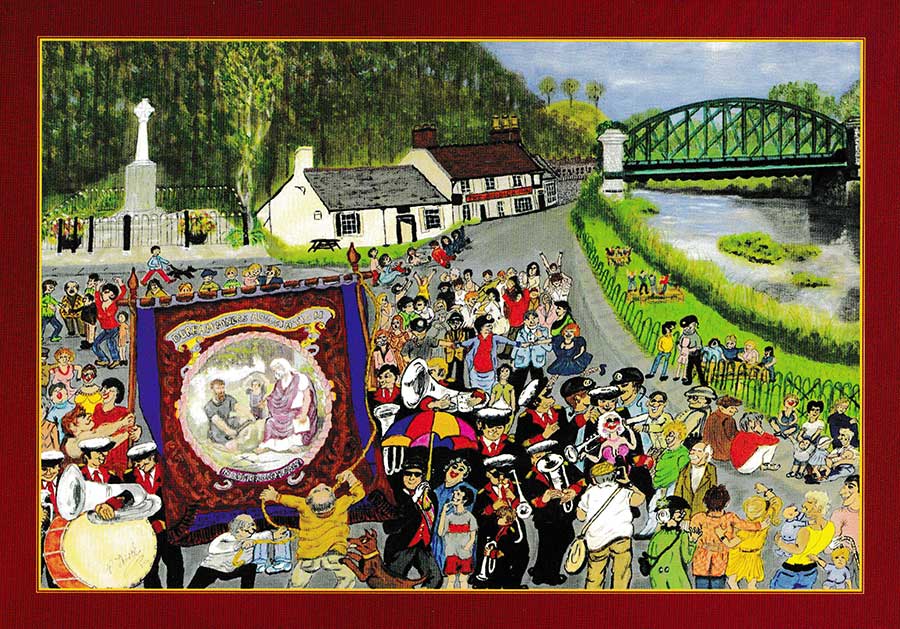 Picture from:
WASHINGTON
Communities Built On Coal
Produced by Washington Miners & Community Heritage Group
The above booklet has been reproduced on this website thanks to Chairman Mr Les Simpson.
To read it (and find out why the Pit was called 'Butney') go to What's Where; Collieries; Communities Built On Coal ... or Click Me
---