---
Memories of Coal Mining
Coal Depot at Low Lambton
---
Coal Depot at Low Lambton
( Near Penshaw Junction )
A Class K1 locomotive approaches Penshaw Junction and the Victoria Bridge on 31st August 1964.
NCB Lambton Coal Wagons stand at the nearby Coal Depot.
Close-ups of Coal Wagons and Hoppers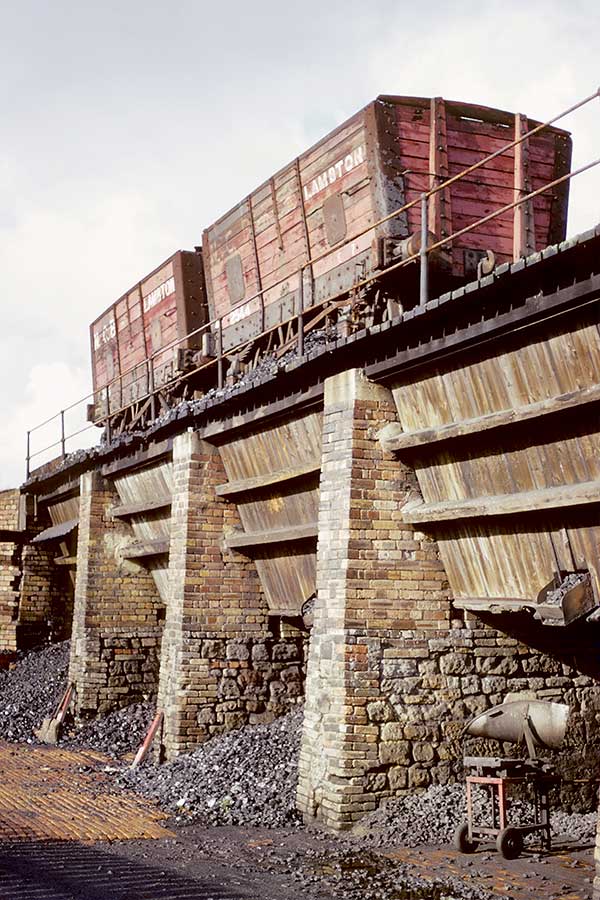 Photographs taken near Ordnance Survey map ref: NZ 323 543 - September 1972.
[ Posted on this website thanks to Photographer, Dr Stafford Linsley. ]
OS Map: 1950-1967
Note Low Lambton Coal Depot, Penshaw Junction and Victoria Bridge.