---
Memories of Local Folklore
The Lambton Worm
---
The Man Who Slew The Lambton Worm
The Story Of The Lambton Worm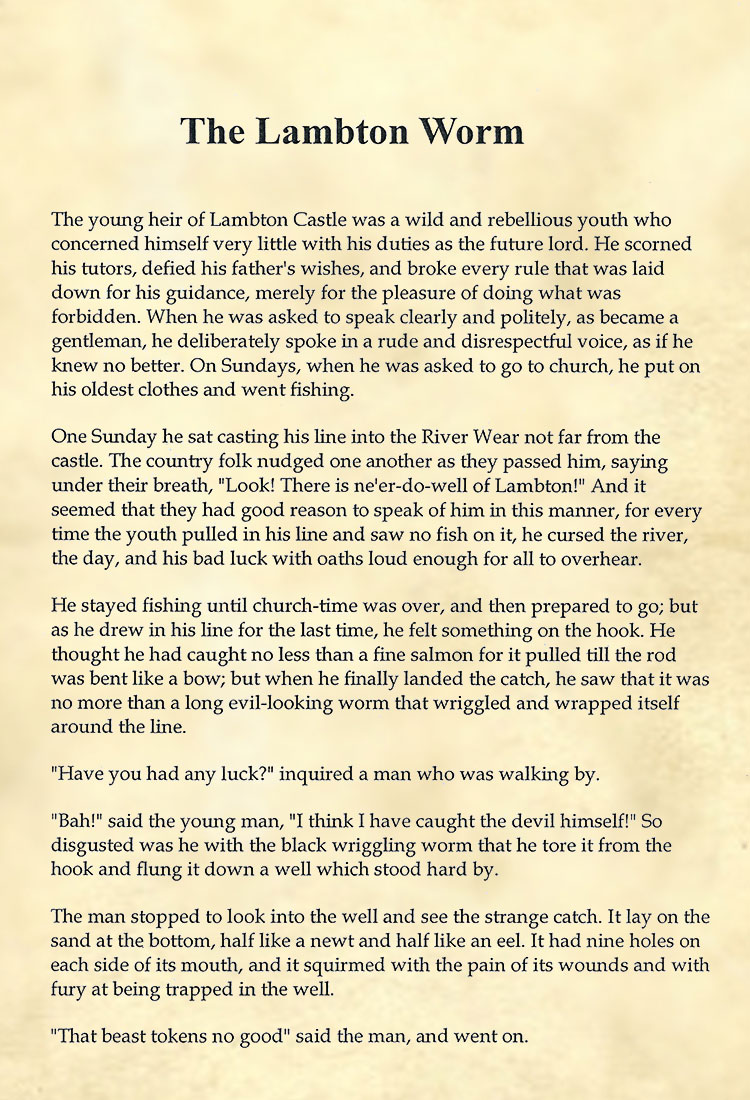 The Story Of The Lambton Worm
The Story Of The Lambton Worm
The Story Of The Lambton Worm
Song: The Lambton Worm
UNBELIEVABLE!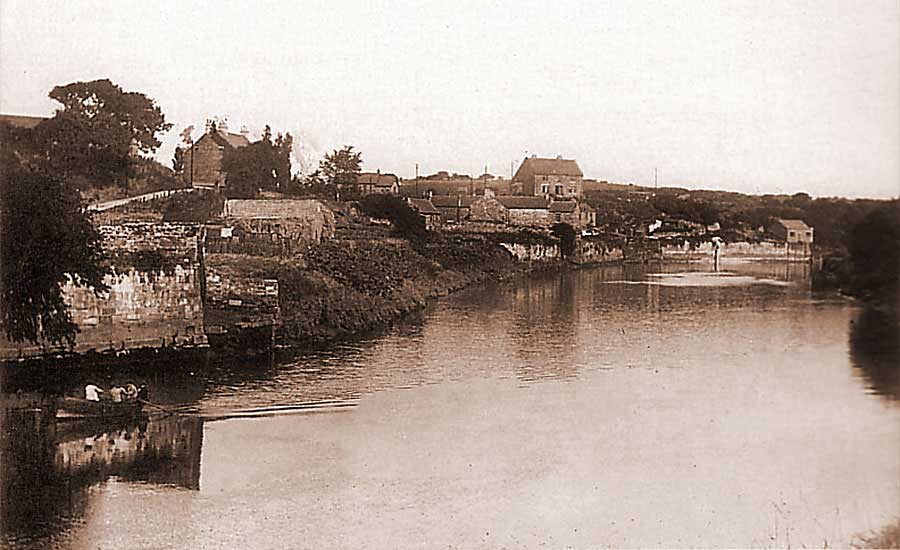 WASHINGTON STAITHES / COX GREEN
I found this River Wear scene as a small, low-quality, grey image and decided it was worth sprucing-up.
I increased its size; altered the light levels; sharpened the image; and added a slight tint.
I did NOT alter the composition. Nothing added. Nothing taken away.
Then I saw the Neck ... and the Head. Unbelievable!
( Sorry, I can't offer an explanation. Jim )
Smile Everybody!
Lambton Water Trough, Autumn Pansies and 'You Know Who'.
Keith Cockerill's 'Lambton', salt-glazed-stoneware Trough, could be 19th Century.
It was originally made as a 'water or feed' trough for farm animals.
JJE inscribed on its side - probably the Potter / Maker.
( Photo & Info: Thanks to Keith - 19 Oct 2019. )
---