---
Memories of Washington
The Brook that changed a Road Name
---
THE BROOK THROUGH WASHINGTON VILLAGE
SPRINGWELL to RIVER WEAR,
via THE SPOUT.
Originally written by Hutchinson for his,
'History of Durham', Volume II.
Faithfully reproduced by Frederick Hill for his 1929 local history book,
'History of Washington Parish Church', Part 1.
( Northumberland Press, 1929. )
N.B. The 'Old Church' was later replaced by Holy Trinity.
[ Thanks to Keith Cockerill for supplying the above extract from his personal copy of Frederick Hill's book. ]

Mr Hill in Holy Trinity Church
( Audrey Fletcher's washingtonlass.com )

Headmaster Frederick Hill
(1885 - 1955)
[ More on Mr Hill at: What's Where; People; Hill, Frederick. ]
• • ◊ • •
FACING THE SPOUT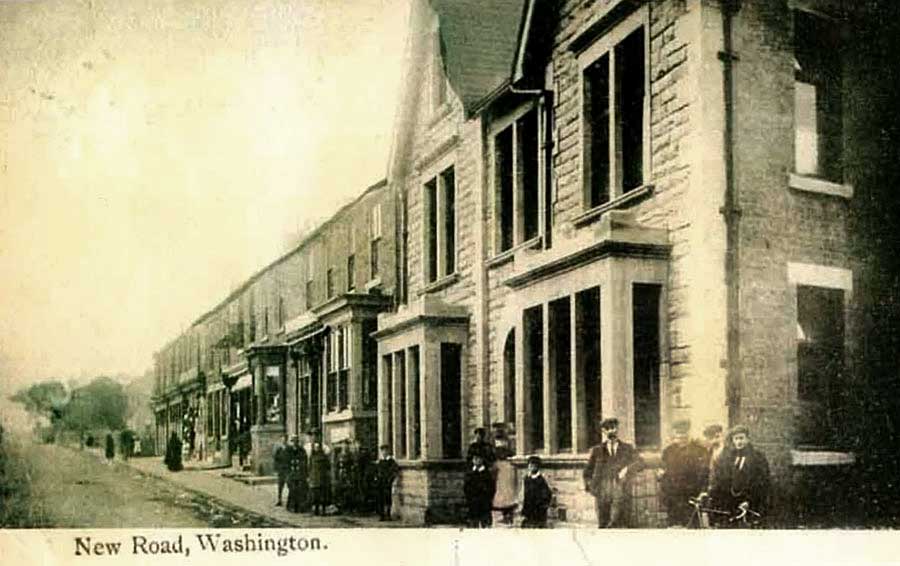 The Workmen's Social Club
QUOTATION From PAGE 20, above.
"It ran from Springwell, through Washington 'F' Pit yard, through the fields to the 'Spout'
(opposite the Workmen's Social Club), hence the name Spout Lane."
• • ◊ • •
NEW ROAD BECAME SPOUT LANE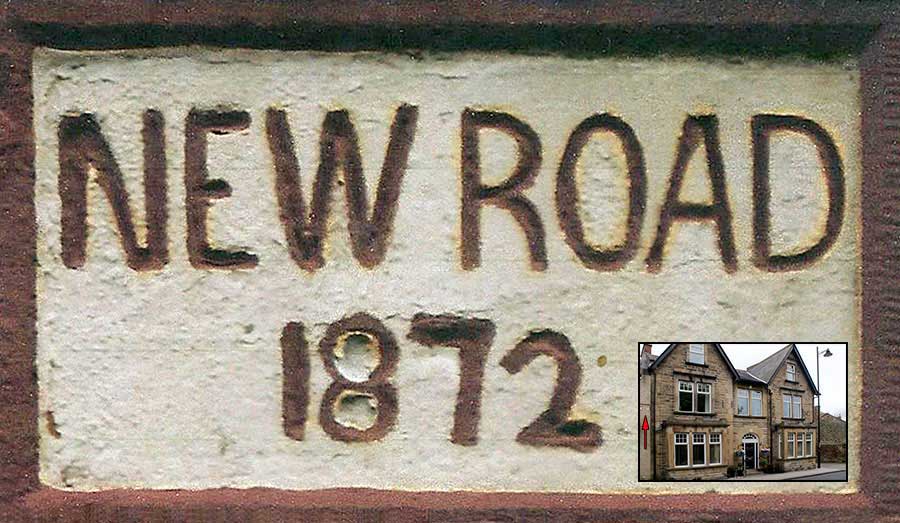 Formerly, New Road. Now, Spout Lane. This Road Sign is still above the Red Arrow.
• • ◊ • •
A BUSY SPOUT LANE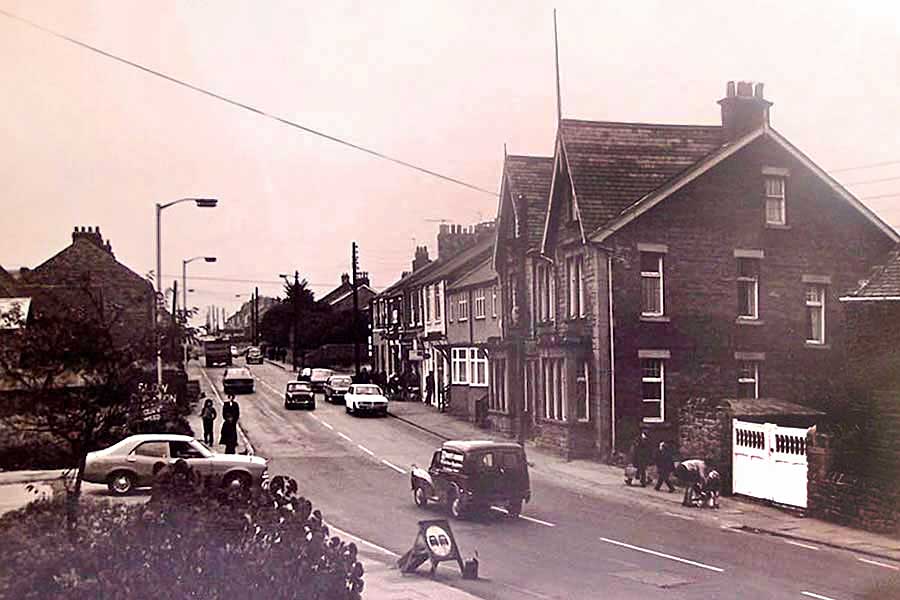 Washington & District Workingmen's Social Club
( Known to the locals as 'The Middle Club'. )