---
Memories of ...
Copeman Family Documents: Joyful & Sad
---
Marriage Certificate: Richard Copeman & Elizabeth Winter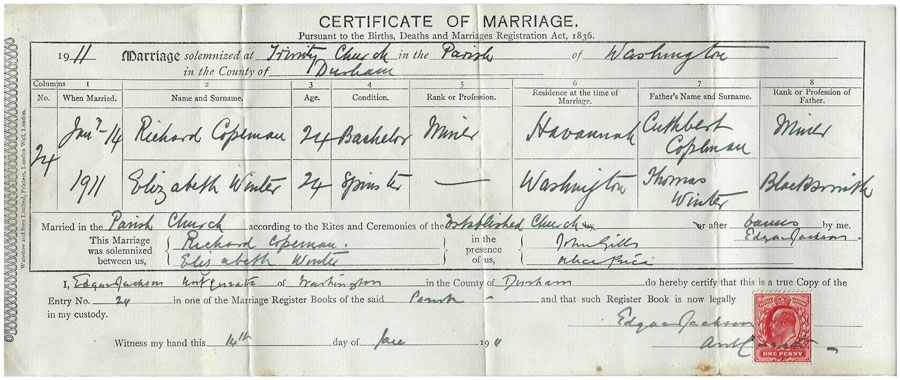 Holy Trinity Church, Washington Village, 14th January 1911
Undertaker's Invoice: Elizabeth Copeman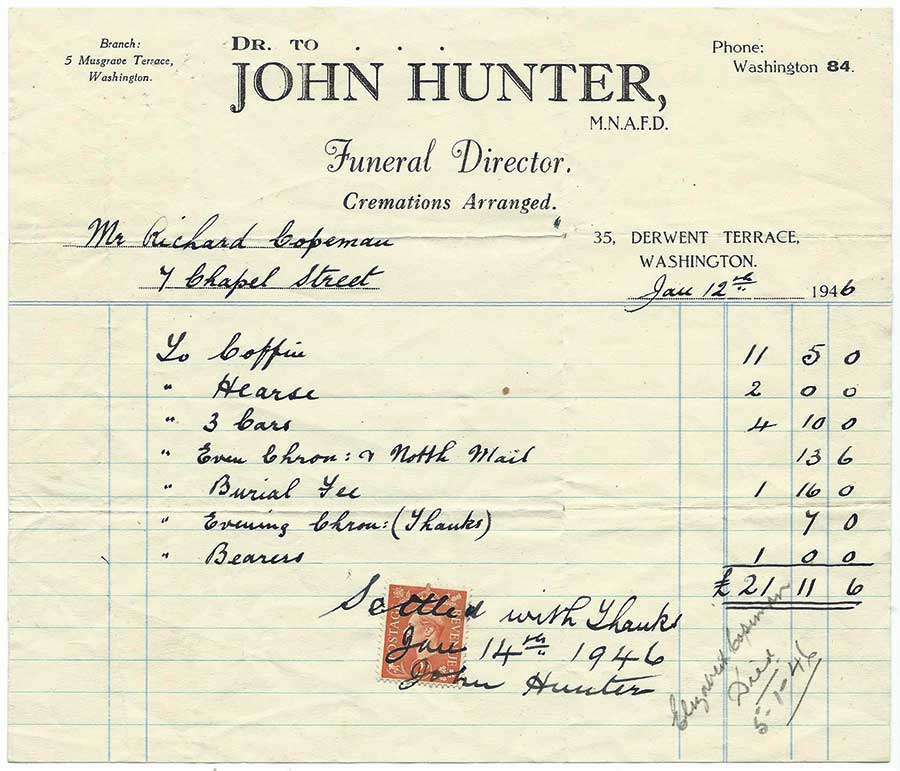 Elizabeth passed away on 5th January 1946 while living in Chapel Street, Usworth - close to Edith Avenue Methodist Church.
Undertaker's Invoice: Richard Copeman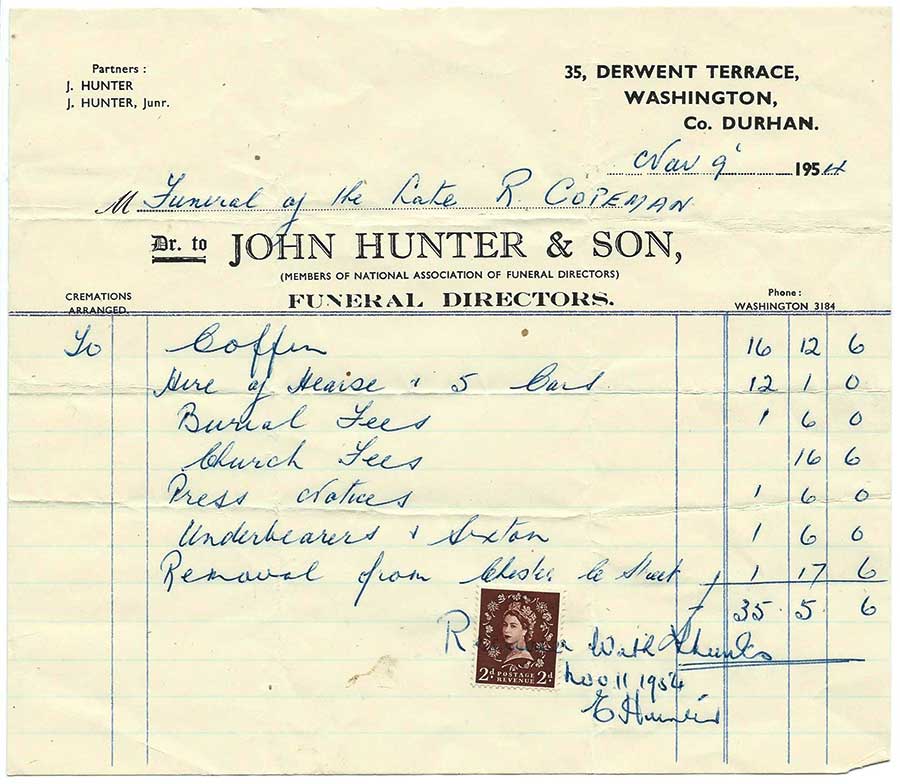 At the time of his passing, aged 68, Richard was living in Glendale Avenue - near Blue House Lane Garage.
Compare Richard & Elizabeth's funeral costs with present day (2017) prices of £3,000 - £7,000.
Hunter's phone number changed from 2 to 4 digits while Richard was a widower.
(What's Where; Misc; Phone Book Listings - for more on Old Phone Nos.)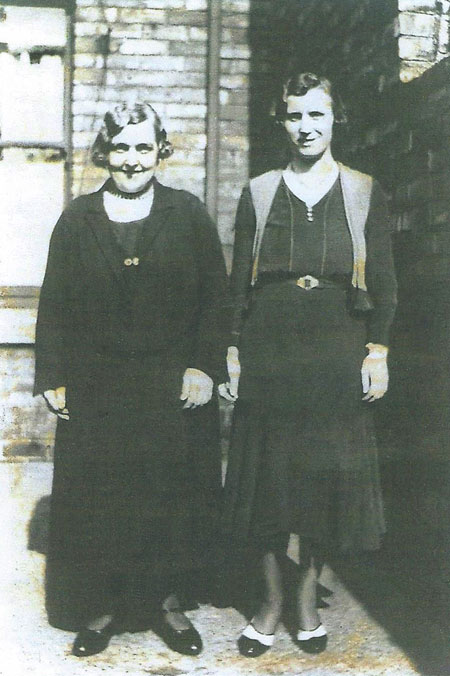 Daughter-in-Law, Lily Copeman with Elizabeth Copeman
Back yard of 7 Chapel Street, Usworth (1943)
Like most miners, Richard Copeman loved his garden. Chapel Street front gardens
were quite large and most of the Copeman family diet was home-grown.
Family Photographs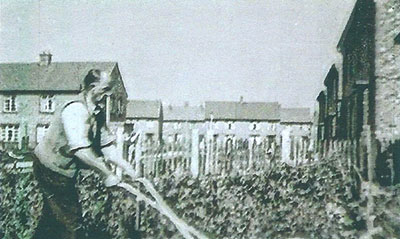 Richard Copeman tending his front garden in Glendale Avenue (1953)
A Miner at Usworth Colliery during WW1 (Reserved Occupation),
Richard ended his working life as a Council Labourer.
The 1901 census has Richard living at 25 Old Row
with his parents and 9 other family members!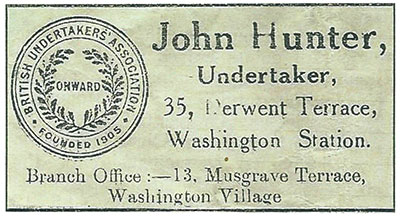 Advert: a 1925 Edition of Washington Labour News
The photographs and documents in this section are displayed by
kind permission of Richard & Elizabeth's grandkids
i.e. Lily's children: Norma, Richard & Thomas.
[ Many Thanks. Jim ]
---