---
Memories of Washington
A Brief History of ...
---
A Brief History of Usworth Brickyard

[ Written by Kevin Clark and posted thanks to Derek Sleightholme. ]

Usworth Brickyard: Spectators watch the demolition of the 130ft chimney (June 1972).
[ Photo & Info: courtesy of T&W Archives & Museums ]
* If you're interested in Local Bricks, take a look at: What's Where - Miscellaneous - Bricks. *
A Brief History of The Leamside Line through Usworth / Washington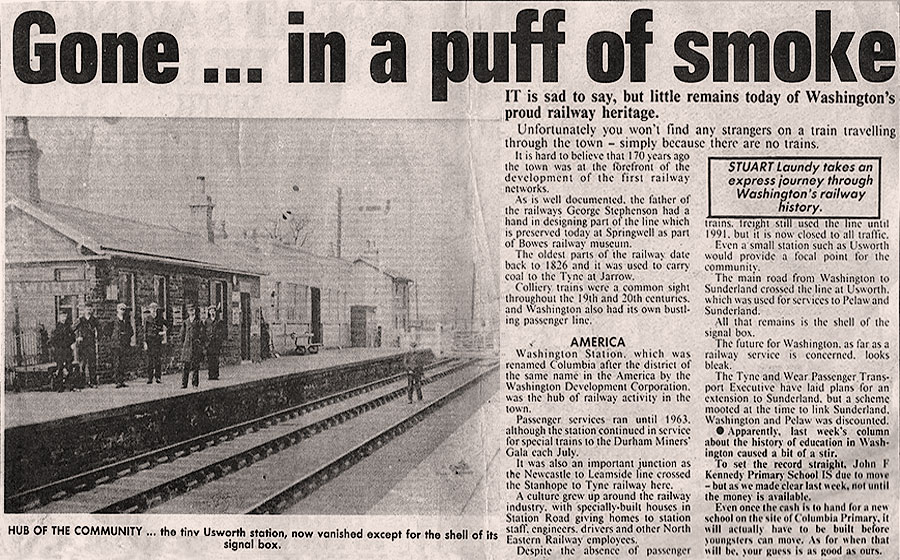 [ Written by Stuart Laundy ]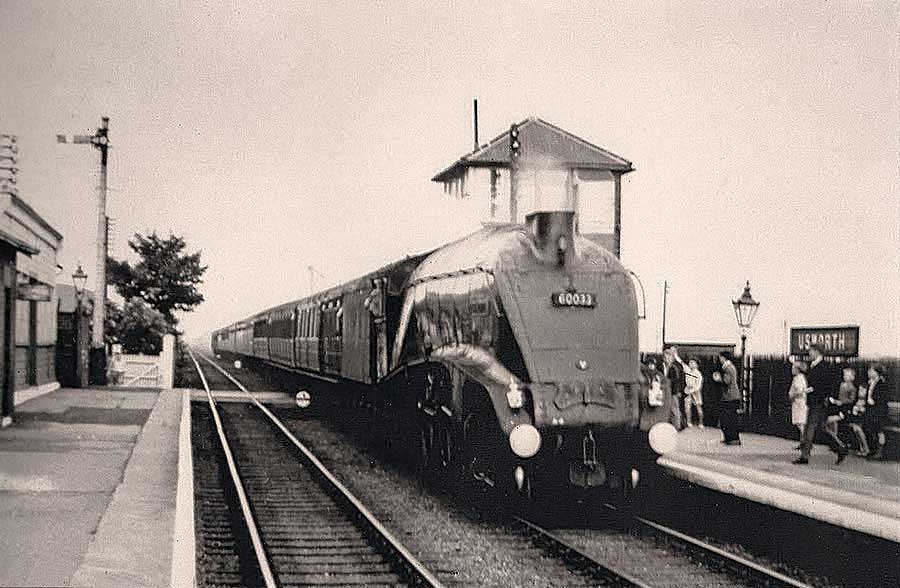 A4 Class Locomotive No.60033, Seagull passing through Usworth Station.
Probably a Sunday in the 1950s - note the trainspotters!
A Brief History of The Leamside Line through Usworth / Washington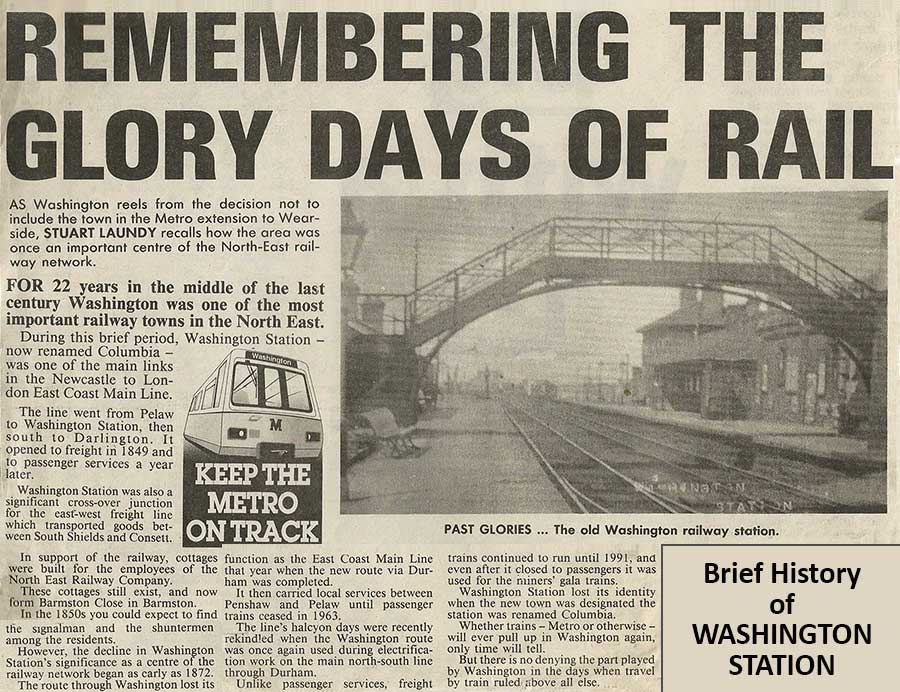 [ Written by Stuart Laundy ]

A southbound Diesel Multiple Unit. This was the last passenger train to leave Washington Station (13th June 1963).
[ Photo & Info: courtesy of Chronicle Live. ]
---