---
Memories of Washington
Little Usworth
---
Saint Michael's and All Angels Church

St. Michael & All Angels Church is described as The Mission Church on the 1921 Map below.
Situated at the Junction of Edith Avenue, Manor Road and Waterloo Road.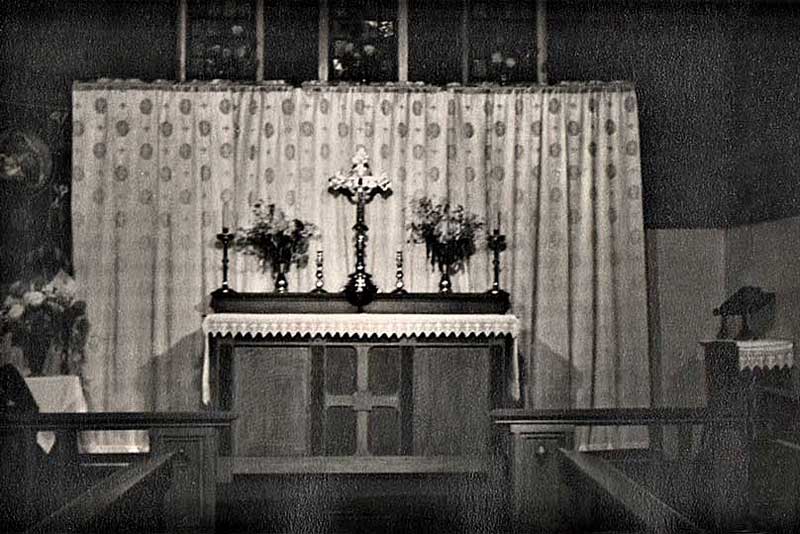 The Altar

Looking down Edith Avenue, past the Methodist Church. St. Michael's is at the bottom of the left Terrace.
[ That's Usworth Colliery in the distance. ]
Map 1921
'The Mission Church' at Usworth Colliery.
[ N.B. The 'Conservative Club' was a Methodist Chapel in 1921. ]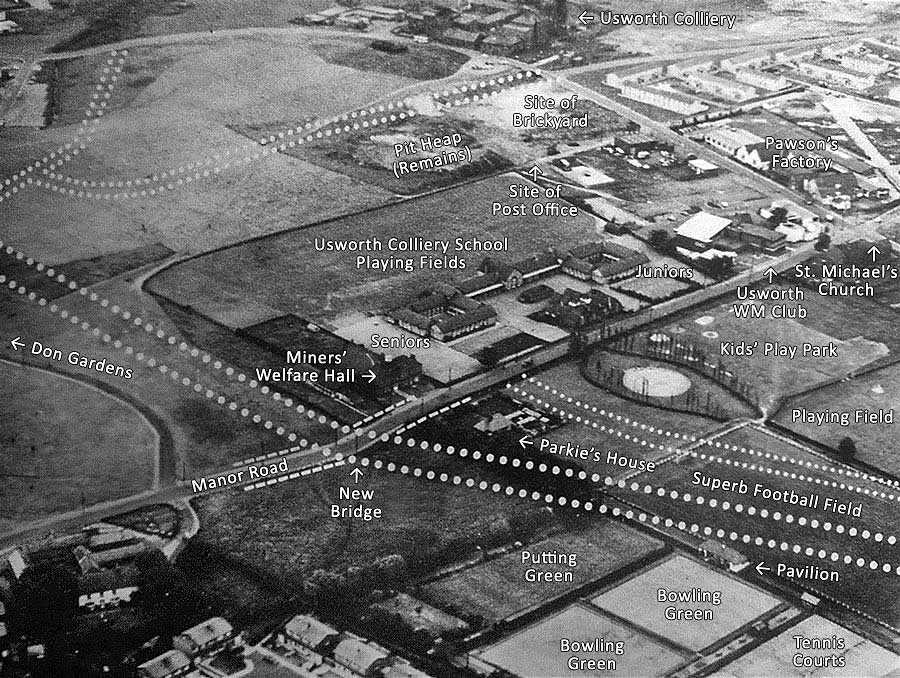 St. Michael's Church
The Development of 'Little Usworth' begins with New Buildings ( top-right ) and Road Plans.
---