---
Memories of ...
The Fields around High Usworth
---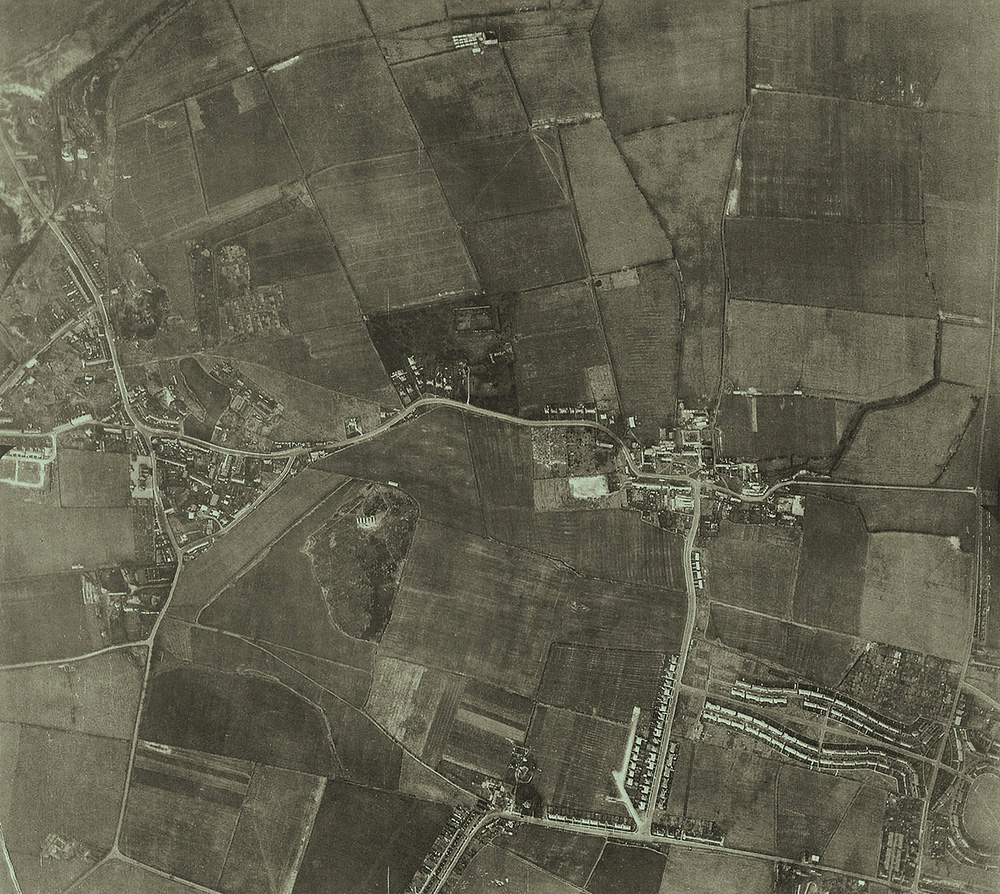 Springwell, Peareth Road, High Usworth, Wellbank Road, The Drive, Blue House Lane, Heworth Road & The Oval
( Aerial Photograph: 27 November 1945 )
* Did you notice the 'feature' at 10 o'clock in the main photograph? The trees, sheds, allotments (or whatever they are) look like a miner's head and shoulders!
---