---
Memories of ...
Usworth Aerodrome - Maps
---
RAF USWORTH - World War II
Map showing RAF Usworth as part of Great Britain's N.E. Coastal Defences.
---
EDEN CAMP WWII MUSEUM
If you haven't been to Eden Camp Second World War Museum, near Malton in North Yorkshire, it's well worth a visit. Details at: www.edencamp.co.uk
---
Nissan Motor Company / Usworth Aerodrome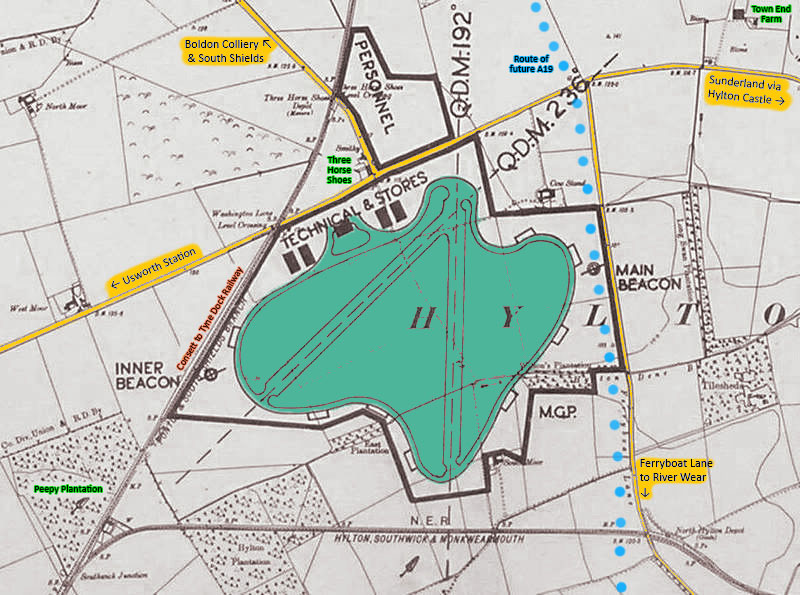 Note the position of Peepy Plantation in each map. These maps are scaled differently.
---
THE NORTH EAST AIRCRAFT MUSEUM ( See the Museum symbol on the map above. )
For detailed information about Usworth Aerodrome, its history and aeroplanes, visit the North of England Land, Sea & Air Museum situated near the Three Horse Shoes. Details at www.nelsam.org.uk
---