---
Memories of Washington
Mining Fatalities
---
List of Miners Fatally Injured at Washington 'F' Colliery
[ Unidentified Press Clipping ]
John Gill was born on the 2nd of February 1928 and was known to his family & friends as Jack. A 'puller' at Washington 'F' Colliery, Jack Gill and his wife Muriel had one daughter, my cousin, Carol.
"... 26 Oct 1956 ... he was drawing chocks in the Third East face of the Busty seam in an area only 2 feet 6 inches high when a stone 22 feet 6 inches long and 4 feet across and weighing 2 tons fell from the roof and killed him instantly." [Quotation from Durham Mining Museum website - correcting 2 errors in the clipping.]
Jack's death, aged 28, was all the more tragic because he wouldn't normally have been in the pit at the time of the accident. He had agreed to swop shifts to accommodate a workmate.
Jack Gill was a well known local boxer who fought at light-heavyweight.
N.B. Please treat the above press clipping information with caution. I've already identified two errors regarding my Uncle Jack and found 3 more casualties at the Durham Mining Museum website, viz:
1. Heron, Jackie: aged 17, 3rd Sept 1955. Apprentice Electrician - electrocuted.
2. Nelmes, Edward Calep: aged 16, 4th June 1937. Fell from timber.
3. Shevills, James Edward: aged 39, 17th Dec 1931. Shaftman. (Husband of my Great-Aunt Esther.)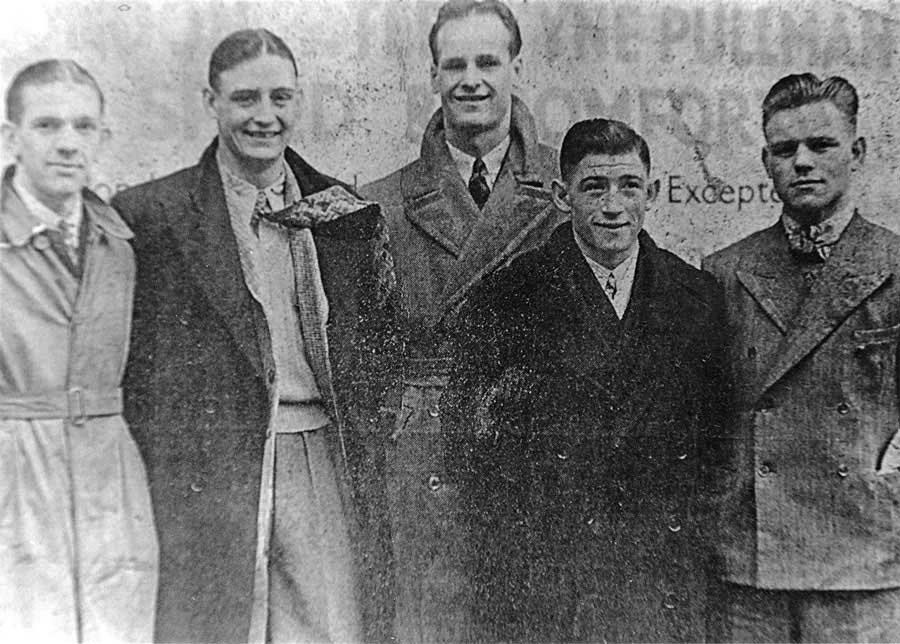 Jack (John) Gill: 'F' Pit Puller and Light-Heavyweight Boxer
Pictured (centre) with his boxing colleagues at Newcastle Central Station, my Dad's Brother is en route to the NCB Boxing Championships in London.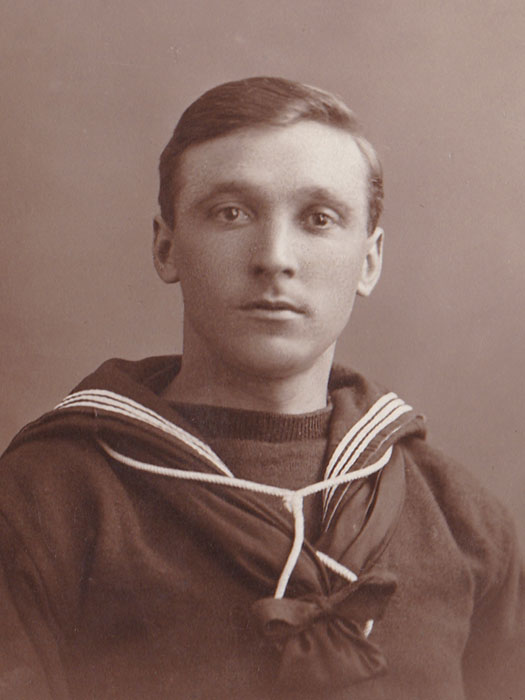 Jimmy (James Edward) Shevills: Royal Navy Sailor and 'F' Pit Shaftman
Died from injuries received on 17 December 1931, aged 39.
Buried at Usworth Holy Trinity Church
Washington 'F' Colliery
Thanks to my sister, Vivienne Bell, for the above pictures of our Uncle Jack and Great-Aunt Esther's husband, Jimmy.
[ Jim Gill ]
Local Miners Mourned In Verse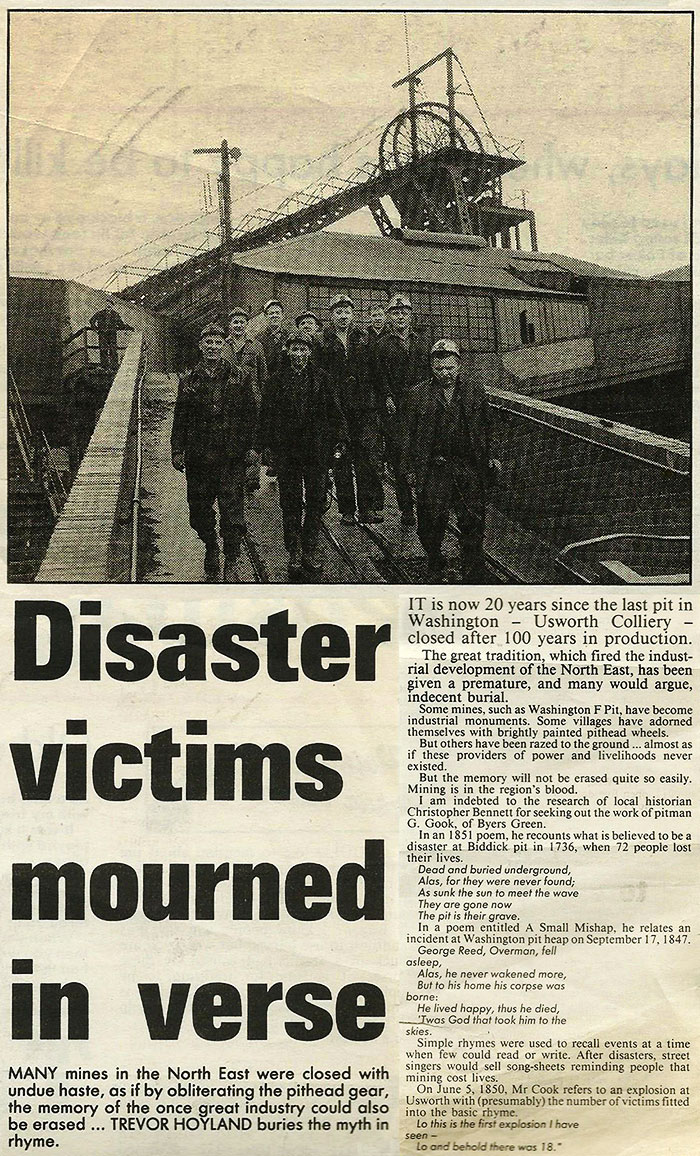 Unidentified Press Clipping, circa 1994.
[ Rearranged ]
---