---
Memories of Washington - Past & Present
By Lesley Bulch
---
'Past & Present'
EN ROUTE to GLEBE SCHOOL
Compositions & Photography by Lesley Bulch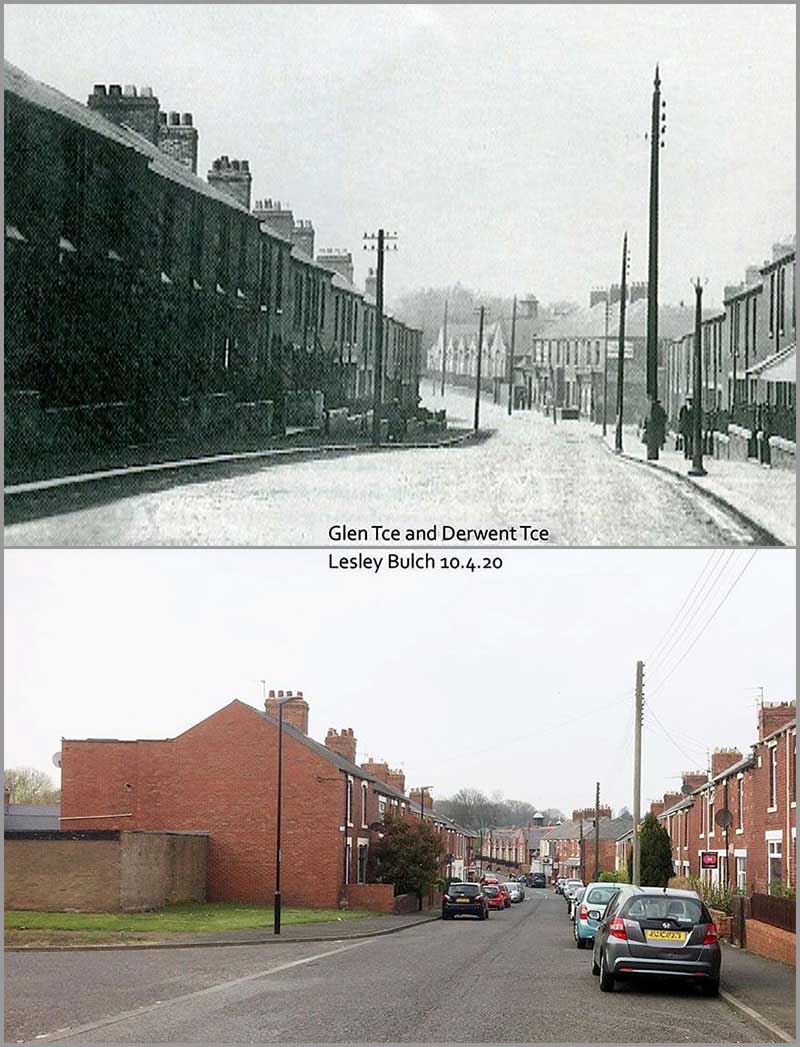 WASHINGTON STATION ROAD
Turn right at bottom of bank for The Carlton Cinema.
• • ◊ • •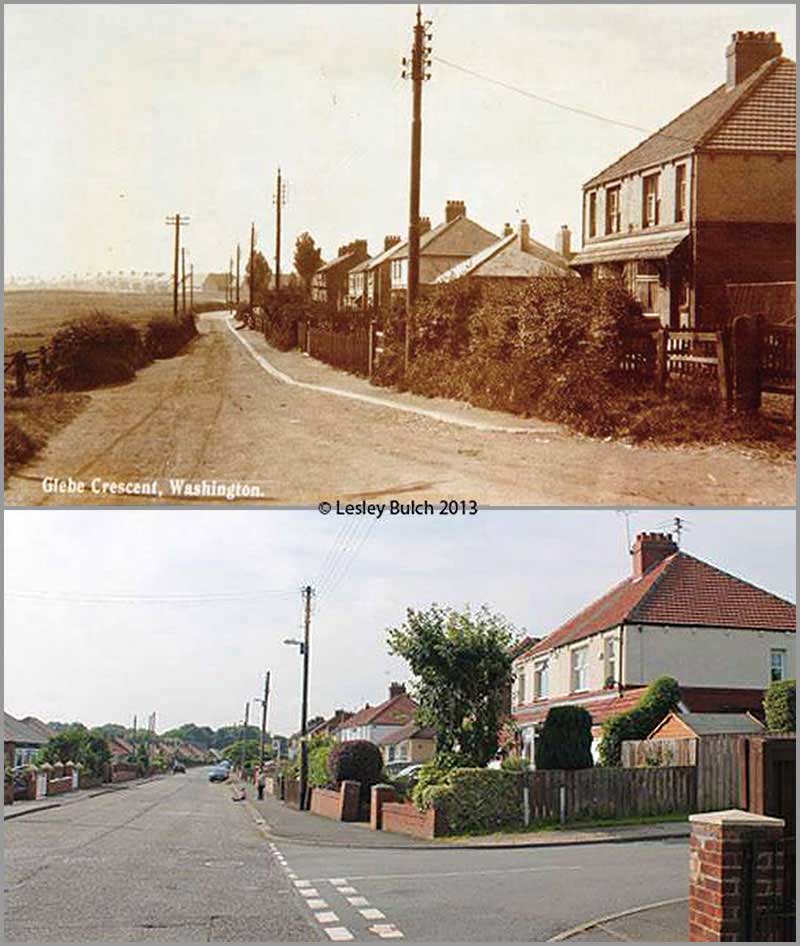 GLEBE CRESCENT
Ahead to Washington Glebe School and the Junction with Washington Station Road.
Derwent Terrace on the Horizon. Barmston Village was built in the Fields, off-picture, left.
Bottom left corner: The Bridle Path that once led through the Fields and under the Leamside Railway Line
at Marble Arch. It then crossed the Tyne Dock to Consett Railway Line before continuing to Middle Barmston Farm.
A short walk down the Bank from the Farm and a left turn along the Stream, via The Forge, led to River Wear.
[ Many Thanks to Lesley for Creating & Sharing the above Images. ]
---