---
Memories of Fatfield / Harraton
Refurbishment of The War Memorial
---
The Memorial to
'The Brave Men of Harraton Parish'
was 100 years old on Friday, 22nd July 2022.
Fatfield / Harraton War Memorial
Truncated Column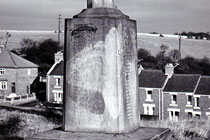 Antiquarian Society
New Town Developing


Keith Cockerill
New Celtic Cross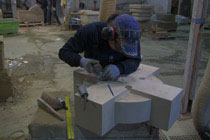 Anne Phillipson
1922: The Original Memorial was unveiled on the summit of Worm Hill. Note Penshaw Monument in the first Worm Hill image.
1928: A severe gale toppled the Memorial and it was decided to reduce its height by removing the Celtic Cross and bringing the remaining column to a point.
1997: The Truncated Memorial was moved from Worm Hill and resited on Bonemill Lane - between the 'Old Coop Building' and Fatfield Bridge.
2012: The Memorial was refurbished and a new Celtic Cross was fitted. It was made by Banker Mason, Paul Bennett of Classic Masonry, North Shields.
War Memorial
1922 - 1928 - 2012
[ Image Created by Anne Phillipson ]
Thanks to Anne, Tracy, Keith, Peter and Sunderland Antiquarian Society.
[ Keith's New Cross Installation photographs were taken 27 - 28 June 2012. ]
---