---
Memories of An Usworth Man
Boyhood Drawings (1 of 2)
---
The Drawings of John Suggett
Memories of a Childhood in Usworth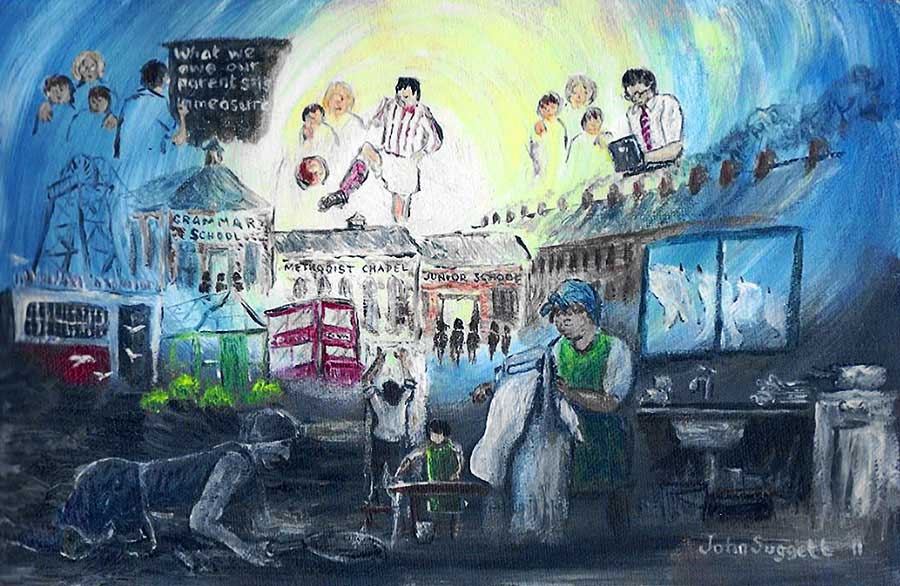 SOME OF JOHN'S PERSONAL MEMORIES:
Life in Usworth where his Dad was a miner (who loved his pigeons) and his Mam was a housewife.
His brother, Colin, was a professional footballer - Sunderland, Newcastle, West Bromwich Albion and Norwich City.
John's early education was at Usworth Colliery Junior Mixed School and Washington Grammar School; his profession was Teaching.
The Drawings of John Suggett
STREET CRICKET
A Bin Lid, a Bat and a Ball. Howzat!
The Drawings of John Suggett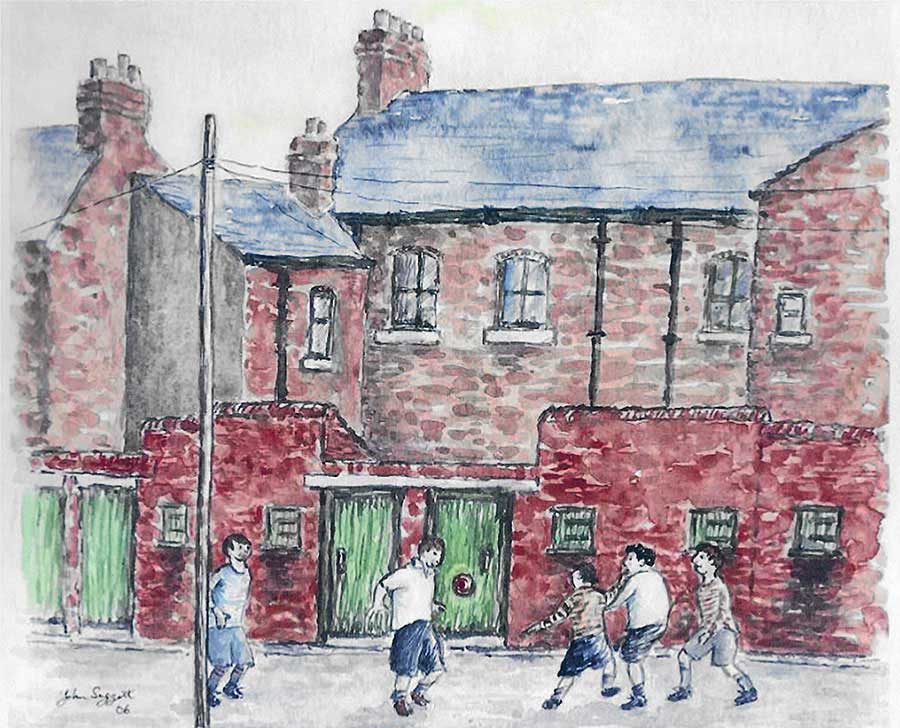 STREET FOOTBALL
Remember 'Gates' where each player had his own goal (Gate) to defend and he could score in anyone else's.
The above images were contributed by Usworth Man, John Suggett. Thanks for the memories, John. Thanks also to Washington History Society.
• • ◊ • •
A PERSONAL RECOLLECTION
Don Gardens Playing Field!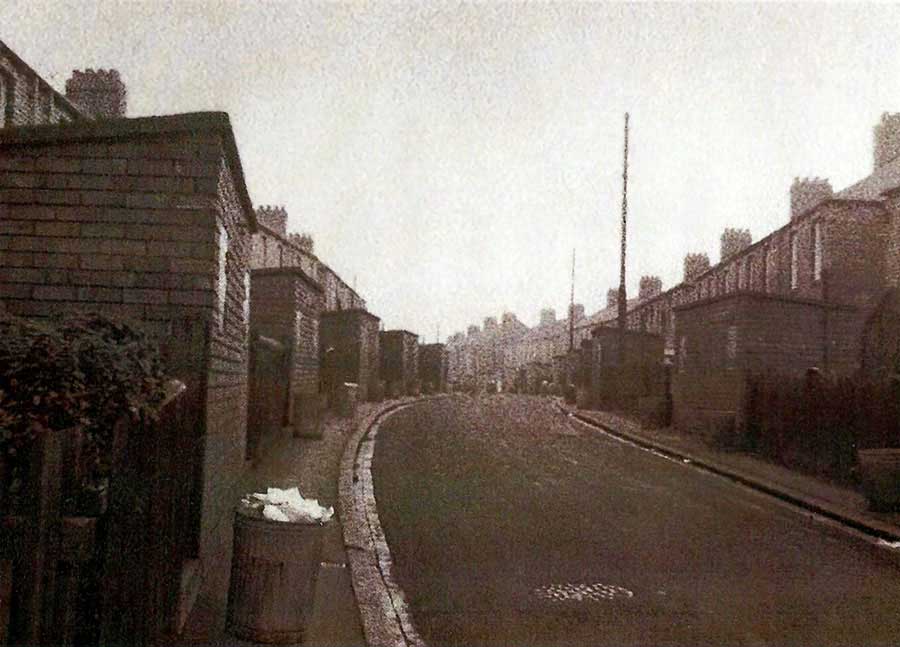 I remember playing Gates in the back-street between Don Gardens (left) & Tyne Gardens (right)
and Headers between opposite Coal House / Toilet Blocks. Note the crossbars!
I played regularly with near neighbours Lenny & Tim.
• • ◊ • •
To see some of John Suggett's Colliery based drawings: Go to Top Menu - Page 2/2.
Local Miner, Edward Nesbitt wrote a poem about Street Games. Read it (and others) at What's Where; Poets' Corner: Edward Nesbitt.