---
Memories of ...
RCA Record Factory
---
The RCA Record Factory
Which later became Dicken's Home Improvement Hypermarket, then B&Q.
[ Radio Corporation of America, later RCA Victor. ]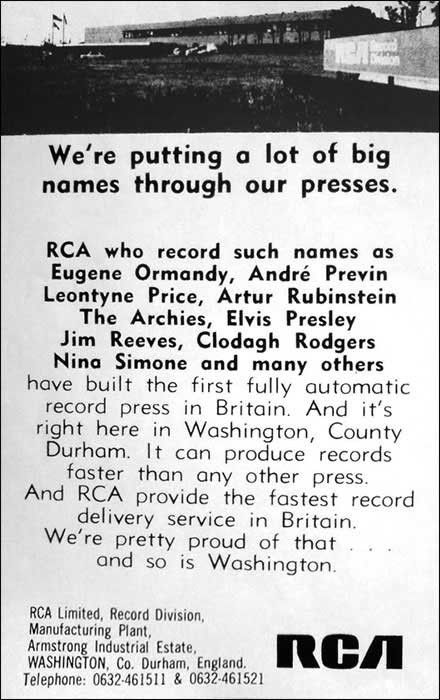 Staff Pictures

Sad Café visiting RCA, November 1980.
[Thanks to Chronicle Live]

Singer / Songwriter Bonnie Tyler visiting RCA.
[Thanks to Jon Mason]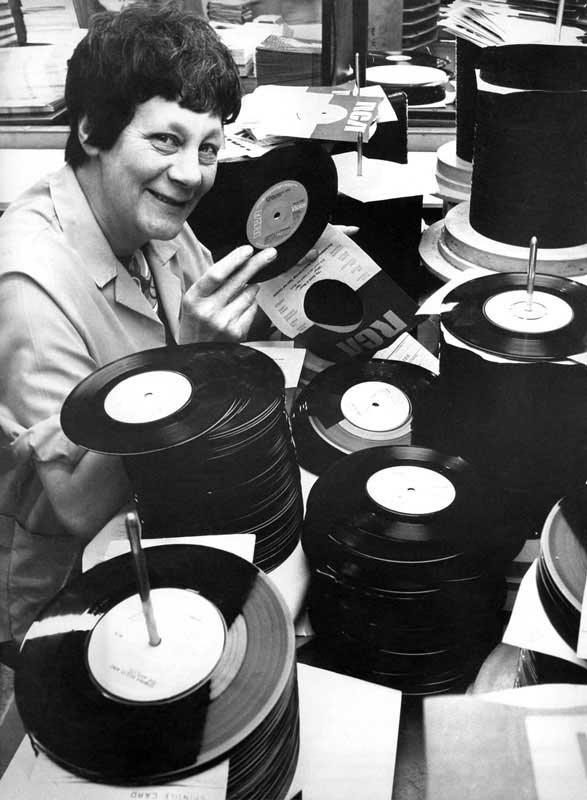 Mary Lyall sorting 45s in the RCA Factory, April 1972.
[Thanks to Chronicle Live]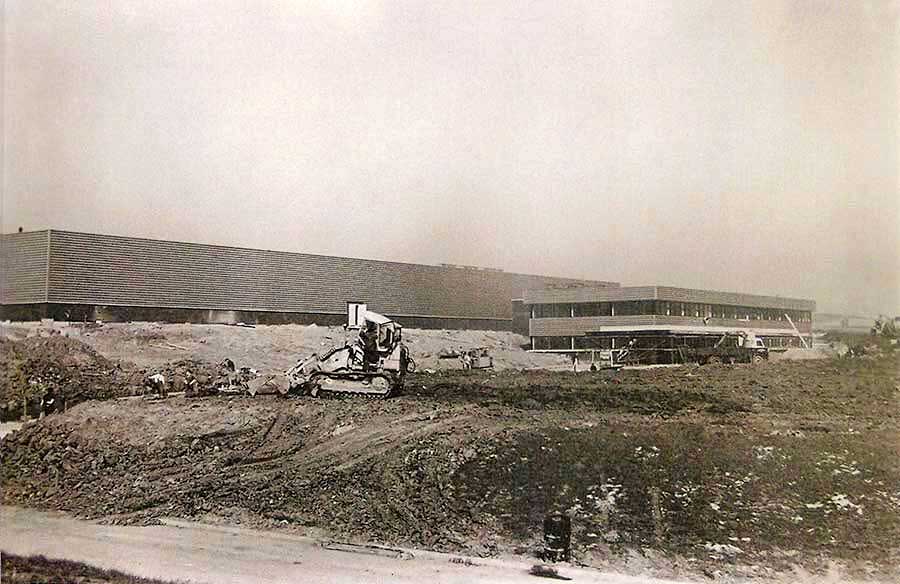 THEN
The RCA Record Factory on the Armstrong Industrial Estate
(Under Construction - See next Tab for aerial images.)

BETWEEN THEN AND NOW
Dickens Home Improvement Hypermarket - 1981
(I bet the ice-cream man made a fortune!)
The RCA Record Factory
Blackfell Village & Armstrong Industrial Estate.
[ Under Construction ]

THEN
The beginnings of Armstrong Industrial Estate and the north end of the A182 Washington Highway.
Blackfell Village will be built beyond the road containing the long line of vehicles.
[ The Future Junction of A182 & A194M is off-picture, right. ]

NOW
Looking up the A182 Washington Highway towards the A194M Motorway (left to A1M, right to South Shields)
Blackfell Village (left). B&Q DIY Superstore (centre-picture), formerly RCA Record Factory and Dickens DIY.

THEN
Looking down the future Washington Highway Route towards the planned Galleries Shopping Centre.
Note Village Lane passing (diagonally from upper-left to middle-right) between the Fine Fare Warehouse and the RCA Record Factory.
---