---
Memories of Mining
Colliery Wooden Wagonways (1787)
---
18th CENTURY, WOODEN WAGONWAYS
... were used to transport Coal from Collieries to boats on the River Wear.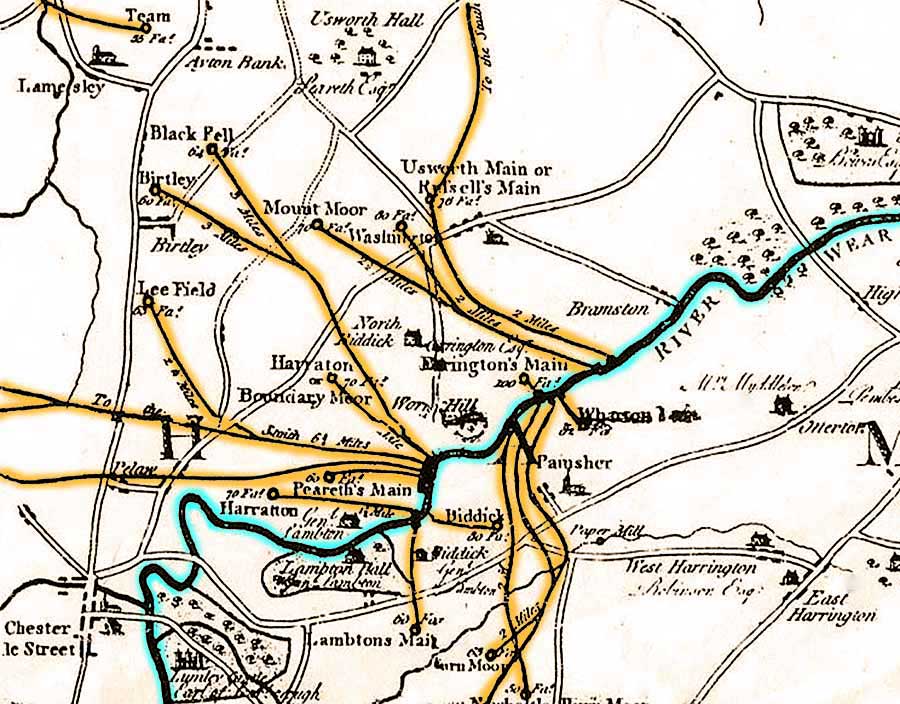 Extract from a 1787 Map by John Gibson.
N.B. The Manor labelled Usworth Hall was situated west of Holy Trinity Church.
It was the home of William Peareth Esq. and is not
the Usworth Hall we know today.
( For more details about local stately homes, click me. )
HARRATON WAGONWAY
... en route from Colliery to River.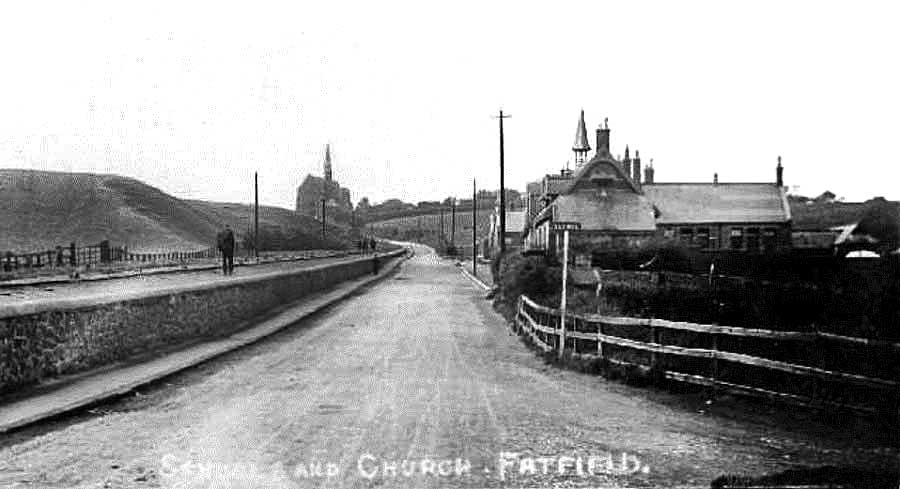 Years later: Harraton Wagonway, alongside Bonemill Lane, passes Saint George's Church, Fatfield School & Biddick Lane.
Map: 1888
RIVER WEAR & VICTORIA VIADUCT
Early 20th Century: coal is still being transported from Collieries to the River Wear using Wagonways & Coal Hoppers.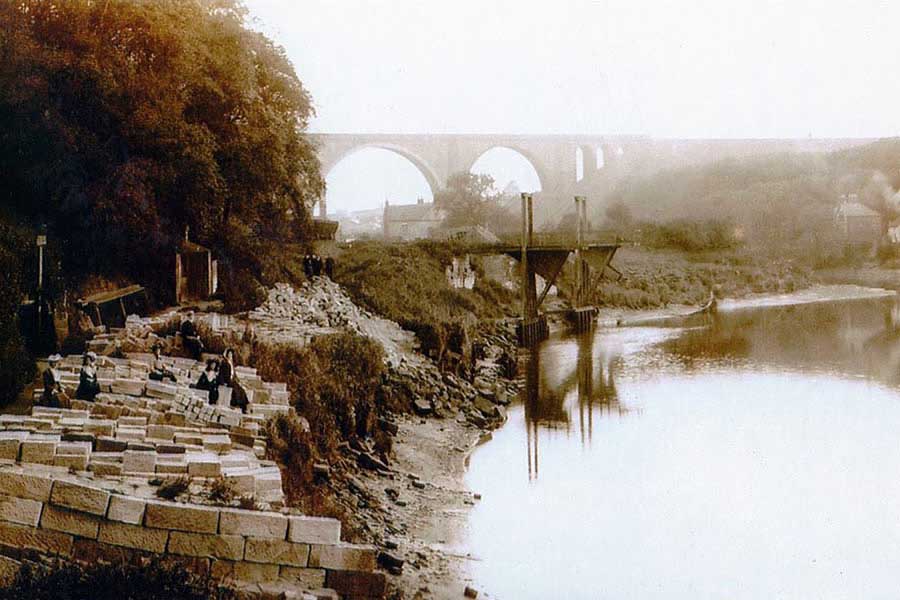 A view upstream from west of Cox Green, on the south side of the River Wear, looking towards the Victoria Viaduct.
( Do you agree? )

---