---
Memories of Washington
Local Bricks & Brickyards
---
Not ... Just Another Brick in the Wall!
J. C. Blythe & Sons - King George V - Made in 1912 - Washington Station
The side wall of the Washington Arms (2002).
[ Photo: Keith Cockerill - 20th July 2017 ]
Keith informs me that there were 6 or more such bricks in the wall when this photograph was taken.
[ N.B. The above brick was manufactured in the same year that RMS Titanic sank. ]
J.C. Blythe & Sons, Washington Station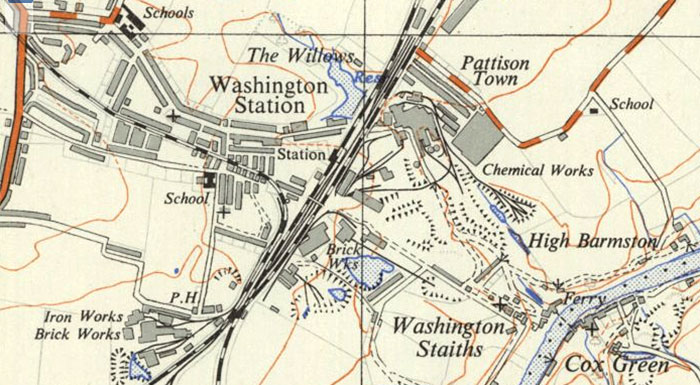 Blythe's Brick Works is centre picture, just above the lower pond.
The pond was created by clay extraction for the Brick Works.
Usworth & Washington Brick Works - 1960s

Usworth Brickyard on Waterloo Road
Usworth Colliery in the background

Washington Brickyard on Blue House Lane
Wensleydale Ave / Old Power Station (middle-right).
Penshaw Brick Wks, Co Durham
[ Photo: Keith Cockerill - 13th Sept 2018 ]
• • ◊ • •
To read a Brief History of Usworth Brickyard ... Click Me.
Usworth Brick Found In River Wear Mud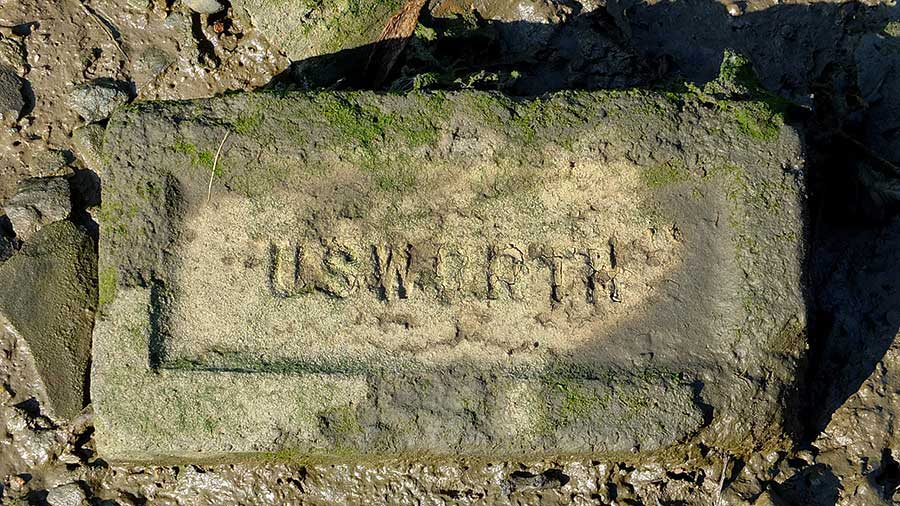 Discovered close to the old limekilns at Claxheugh Rock, near to the derelict Concrete Tugboat, Cretehawser,
on the south bank of the River Wear, about half a mile upstream from the Northern Spire Bridge.
[ Found and Photographed by Keith Cockerill - 31st August 2018 ]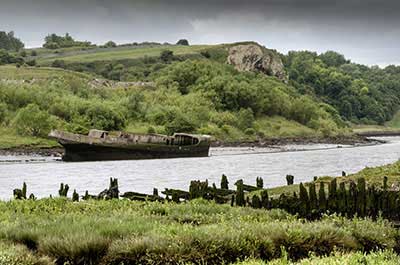 River Wear, Cretehawser & Claxheugh Rock
[ Posted on Flickr by Photographer: David Allan ]
Cretehawser was built by the Wear Concrete Company in 1919, when steel was in short supply.
Two sister Tugs were called Creterope and Cretecable.
[ Information from The Sunderland Echo ]
♫ Walling in love again ... ♫
( Apologies to Miss Dietrich. )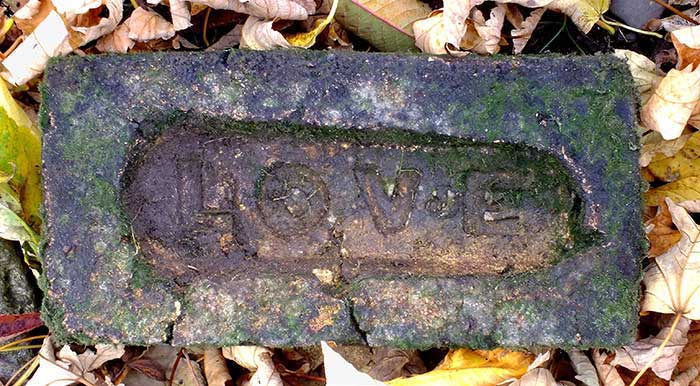 Love on the Banks of The Wear
[ Photo: Keith Cockerill - c.2015 ]
Keith says:
"I found the above brick along the banks of the river at Washington a couple of years ago; it conveys a fine message indeed!
There are many such bricks along the riverbank, but finding one in good condition is a bit more difficult.
They were not made in Washington but by Joseph Love who owned Shincliffe Colliery
and Brickworks. They must have been used extensively around the area."
Cheers Keith, you're a Brick!
[ Keith later discovered a second good-quality 'LOVE' brick - along with the muddy 'USWORTH' brick, above. ]