---
Memories of Washington
The Quick Way!
---
HOW TO CREATE A DESKTOP SHORTCUT TO THIS WEBSITE'S HOME PAGE
( This Windows 10 method works on all web browsers including Internet Explorer, Firefox, Chrome, Edge and Opera. )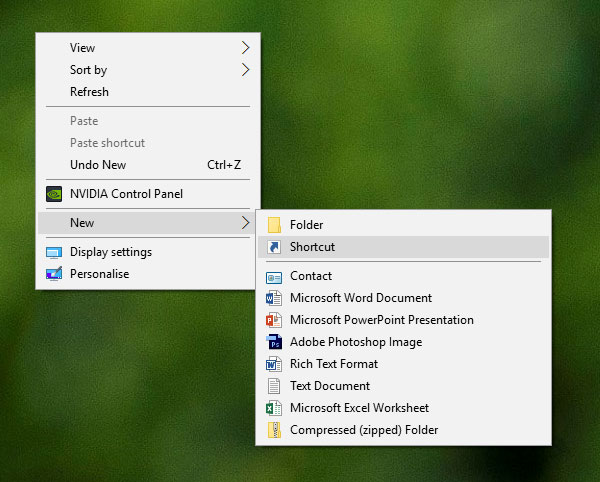 Right-click an empty area of your Windows 10 Desktop and select: New; Shortcut.
( N.B. Your computer's desktop menus will be different to mine!)
TYPE IN WEBSITE ADDRESS & NAME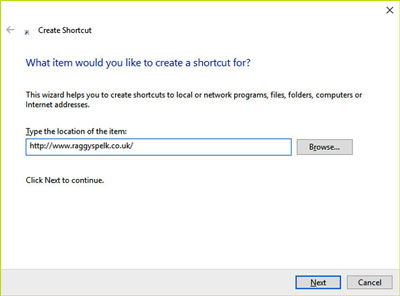 Type (or Copy & Paste) Address: http://raggyspelk.co.uk/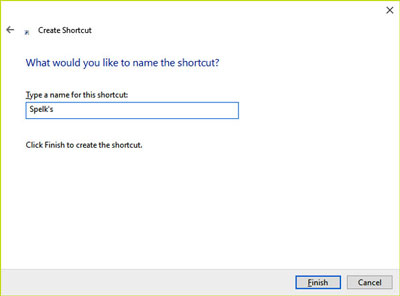 Type (or Copy & Paste) Name: Spelk's Click Finish
Your new Spelk's Shortcut Icon will appear on your desktop and can be moved into a more suitable position.
You can change the Icon Image with Right-click; Properties; Shortcut; Change Icon,
and you can change its Name with Right-click: Rename.
( This shortcut will not interfere with your browser's selected home page when it is opened normally.)
---