---
Memories of Washington
Local Bridges
---
Local Bridges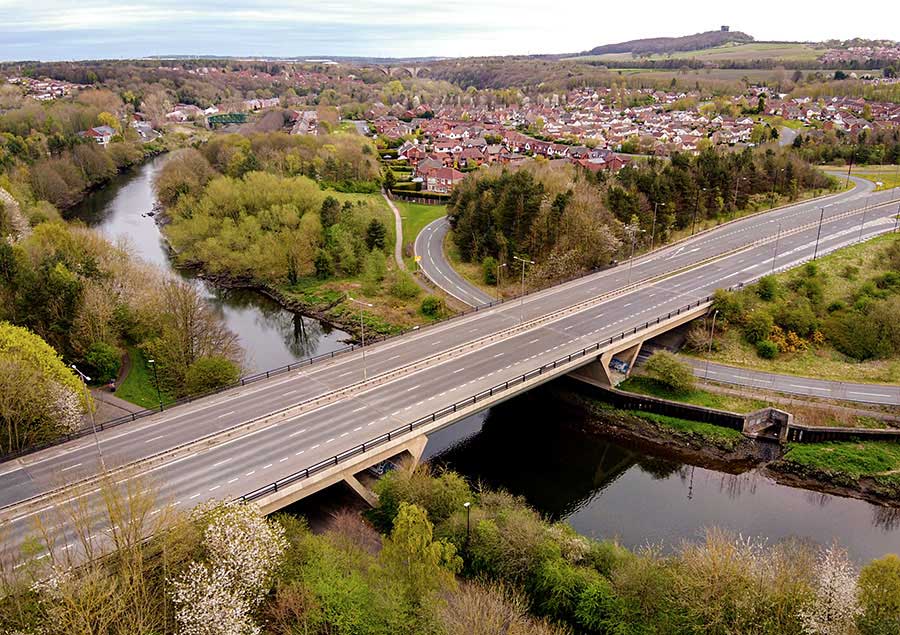 CHARTERSHAUGH BRIDGE - FATFIELD BRIDGE - VICTORIA VIADUCT - PENSHAW MONUMENT
[ Picture shared under Creative Commons Licence - 12 April 2020. Thanks to Photographer, Martin Le Roy. ]

FATFIELD BRIDGE and VICTORIA VIADUCT
( Map: 1921 )
Future Chartershaugh Bridge: off-picture, bottom. - Future Coxgreen Bridge: off-picture, top.
---
Click a Bridge
To Return to This Page, Click 'MORE BRIDGES'.
---
Bridge Images Without Links
PENSHAW STATION ROAD

Travelling up Station Road to Penshaw

Travelling down Station Road to Fatfield Bridge
RAILWAY BRIDGE
The Leamside Line / Penshaw Railway Station
Left Picture: In the 'Tunnel', there were Steps to the right leading up to the Station Platforms.
• • ◊ • •
WASHINGTON STATION ROAD

Travelling down Station Road to Chemical Works

Travelling up from Chemical Works to Station Road
RAILWAY BRIDGES
The Leamside Line crossing Washington Station Road
Left Picture: The Entrance to Washington Railway Station is 100m off-picture, along the track, bottom-right.
Note also: Two separate Bridges - one for the Leamside Line and the other for the Tyne Dock to Consett.
• • ◊ • •
WASHINGTON RAILWAY STATION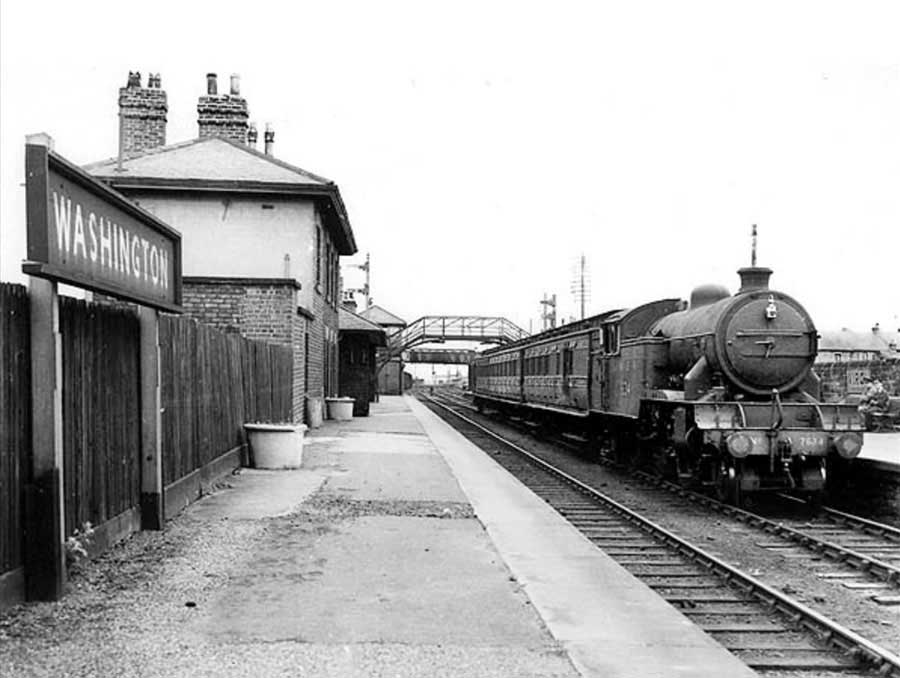 Note the Long Footbridge, under the Platform Footbridge.

Route from Brady Square to Wilden Terrace, Coxgreen etc.

Washington Station as seen from The Long Footbridge.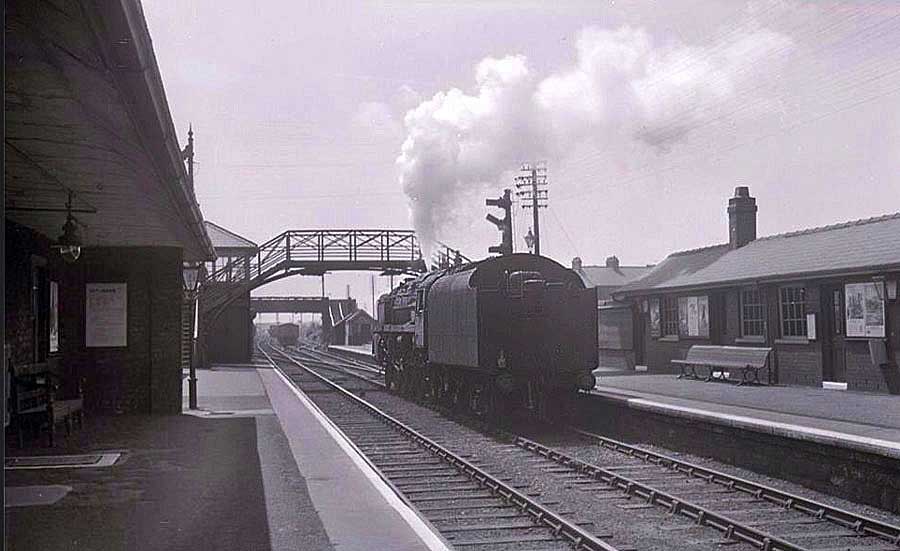 Note the Long Footbridge, under the Platform Footbridge.

WASHINGTON STATION ROAD RAILWAY BRIDGES & LONG FOOTBRIDGE
Waggonway to Glebe & 'F' Pits ( B&W Bars ) - Leamside Line ( Left ) - Tyne Dock to Consett Line ( Right )
Waggonway Crossing at Brady Square ( Blue Area )
• • ◊ • •
CHARTERSHAUGH BRIDGE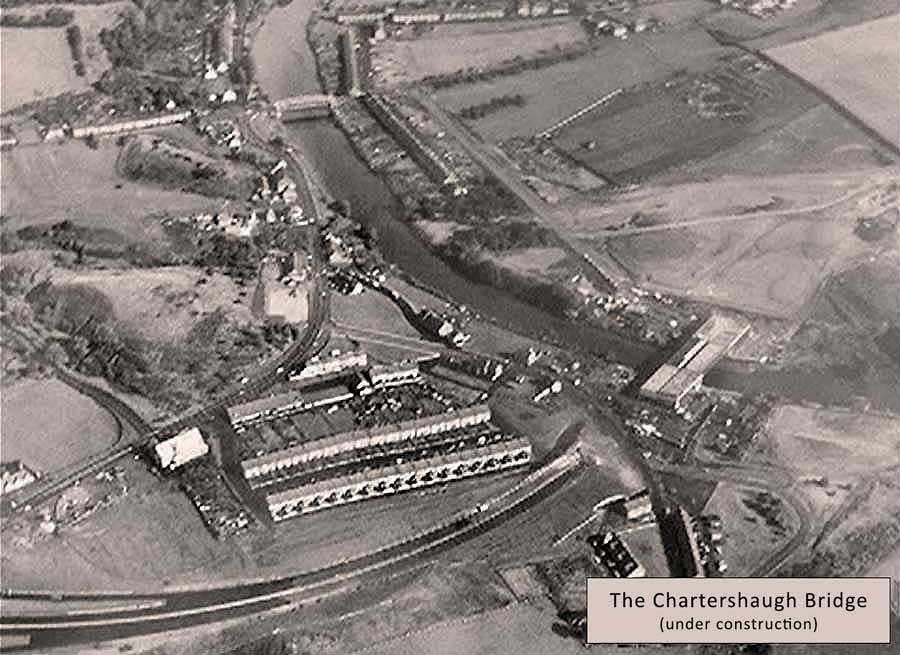 Construction of Chartershaugh Bridge, near Castle Street

Sunderland Echo - 13 September 1976
Chartershaugh Bridge was opened in 1975
( A182 Washington Highway )
Chartershaugh, Chatershaugh, Chater Haugh, Chaytor's Haugh etc. etc. What's in a Name?
[ Chaytor was probably a Landowner. Haugh is an area of flat fertile soil produced by flowing flood water from a River. Hence Chaytor's Haugh. ]
Additional Information To Consider:
The Chaytor family were 'minor aristocracy' from Croft on the Tees, with lands in north Yorkshire, Westmoreland and Durham, including an estate at Butterby, near Sunderland Bridge. Their family home, Clervaux Castle, was demolished in 1951. Might these have been the owners of the original pit at Chartershaugh? The Durham Mining Museum says it dates back to 1680 though by 1753 it was owned by William Peareth.
[ Courtesy of Washington History Society ]
---